RAY OF HOPE OR LAST NAIL IN THE COFFIN FOR NAJIB'S EMBATTLED BANDAR MALAYSIA?
It is reported that Prime Minister Najib Razak is said to have ordered the scrapping of the Bandar Malaysia deal with IWH CREC Sdn Bhd (ICSB), a consortium consisting of Iskandar Waterfront Holdings (IWH) and China Railway Engineering Corp (CREC), according to the Financial Times.
An adviser to PM Najib said cancelling the transaction would be advantageous for the Malaysian government. There are also many companies that want to take part in the Bandar Malaysia project, which represents one of the few remaining large pieces of prime land near Kuala Lumpur.
"It became clear that a new deal could lead to a far higher price being obtained for the taxpayer — as the value of the land has significantly increased — and ? 100 percent government ownership preserved."
"There is no question… that Bandar Malaysia will continue. Indeed, the steps taken, and a new developer, will lead to a hugely better deal for the government and taxpayer?," noted the adviser.
According to persons with knowledge of the matter, the primary reason why the Premier himself gave the command to terminate the transaction is that IWH was facing difficulties in getting the needed funding.
Another reason is that state-owned CREC did not to obtain the required high-level approval from the Beijing government, revealed another insider.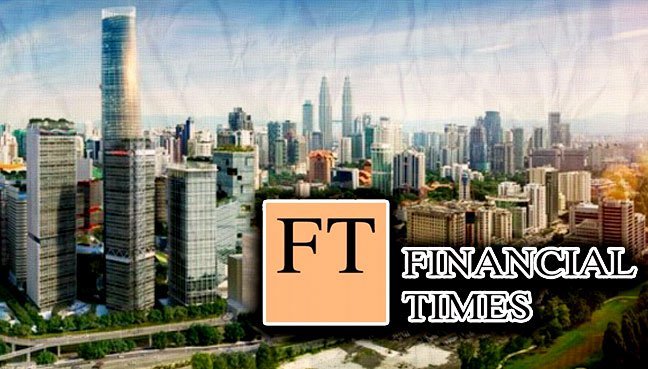 However, Tony Pua, an MP with opposition Democratic Action party is worried that the termination of the Bandar Malaysia deal would undo the government's efforts to repay the massive debt of 1Malaysia Development (1MDB).
In December 2015, ICSB agreed to buy a 60 percent interest in Bandar Malaysia for RM7.41 billion (US$1.7 billion), and forked a 10 percent down payment or RM741 million.
The deal was hailed by the government as it would help solve the debt woes of 1MDB. The seller of the stake is TRX City Sdn Bhd, a fully-owned subsidiary of the Ministry of Finance but was formerly known as 1MDB Real Estate Sdn Bhd, a previous subsidiary of the troubled 1MDB state fund.
1MDB also entered into an agreement in April 2017 to pay US$1.21 billion (RM5.24 billion) to International Petroleum Investment Company (IPIC) in two tranches by July and December 2017. This is in a bid to settle a dispute in a 2015 agreement, in which the UAE state-owned fund came to 1MDB's aid.
– http://www.propertyguru.com.my
.