POTHOLES CAN BE FATAL – PLEASE SHARPEN UP, AZMIN & CO: S'GOR NOW 'DARUL POTHOLE', WORST ROADS IN COUNTRY – ACTIVIST
Selangor may be the most developed state in the country but it has the worst roads, claimed pothole activist Lando Zawawi.
Lando, the founder of pothole-fixing biker group Ikatan Silaturahim Brotherhood, even went so far as dubbing the state "Selangor Darul Lubang" (Selangor, Abode of Potholes).
"There are potholes everywhere," the activist, whose real name is Azlan Sani Zawawi, told Malaysiakini in an interview.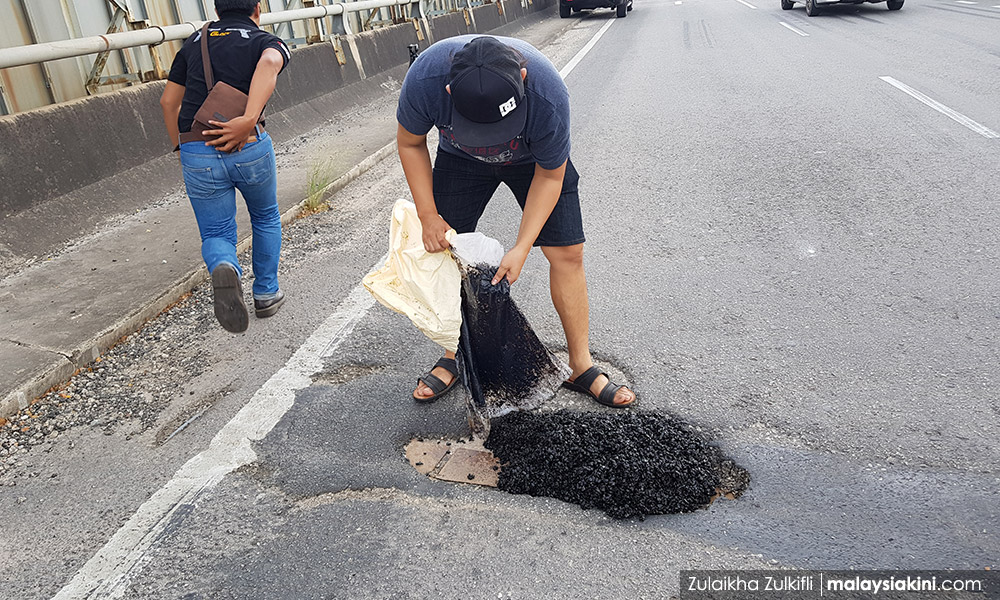 – M'kini
.