POPULAR ACTOR WHO JUST GOT HIS DATUK-SHIP PAYS COURTESY CALL ON DR M, WHO WON THE RESPECT OF MALAYS WHEN HE RETURNED HIS ROYAL AWARDS: USE YOUR INFLUENCE TO DO GOOD, FORBID EVIL – EX PM TELLS ARTISTES
Just a few days after receiving his datukship, actor Farid Kamil held a meeting with Pakatan Harapan chairperson Dr Mahathir Mohamad.
Farid's question to Mahathir was simple – what was his advice to Malaysian artistes?
Mahathir in his usual straightforward manner replied with a simple response.
For him, people should encourage others to do good and to forbid evil.
"Artistes have many followers so you have to use your influence to do good. The Quran mentions enjoining good and forbidding evil," he said.
While it is unclear where the meeting took place, it is believed that it occurred at Mahathir's office at the Perdana Leadership Foundation in Putrajaya.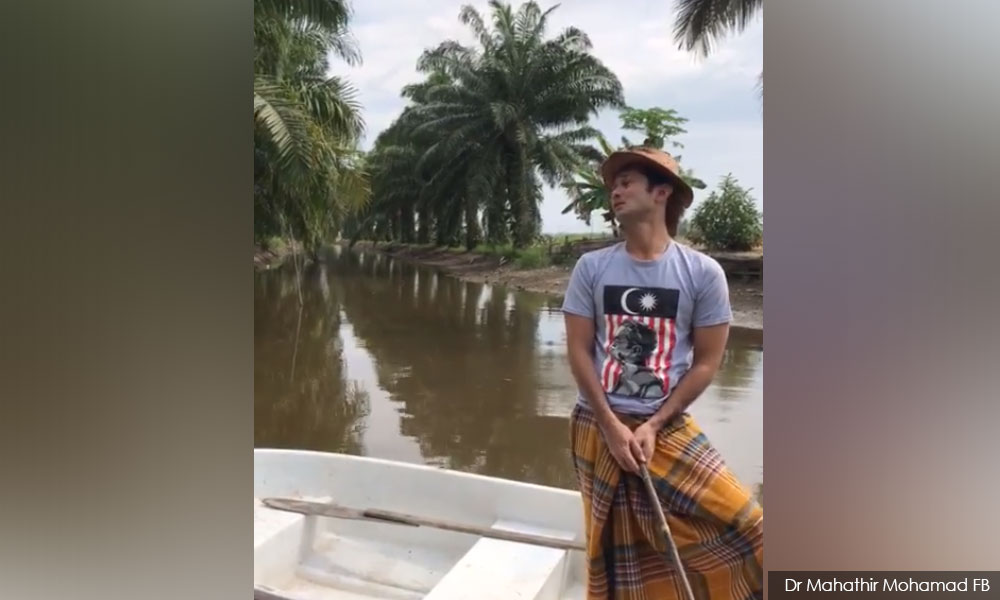 Mahathir previously shared a video clip showing Farid (photo) in a sarong and T-shirt bearing Mahathir's face talking about kleptocracy.
"There's too much corruption, what do you call it, kleptomaniacs, gangsters. So many KL gangsters who control the industry.
"They are involved in corruption. It's dangerous; one cannot be an actor if one engages in corruption," Farid had said in the video clip.
It is unclear, however, whether the recording was meant as a sarcastic jibe or a teaser of the actor's future project.
MKINI
.