PKR HAS BEEN INFILTRATED: RAFIZI THE 'CANCER' SPLITTING ANWAR'S PARTY, OR HAS GREED & CRAZE FOR POWER OVERTAKEN AZMIN & GANG?
The PKR political bureau will convene for its weekly meeting tomorrow, where heated exchanges are expected amid a split on whether to continue electoral negotiations with PAS.
The planned meeting, which was moved earlier to 3pm due to the SEA Games football final between Malaysia and Thailand at night, was confirmed by PKR political bureau members from both the pro-PAS talks and anti-PAS talks factions.
Pakatan Harapan chairperson Dr Mahathir Mohamad, who will chair the Harapan presidential council meeting tonight, had indicated that he will seek clarification on the matter.
The real showdown then will be tomorrow, where those in favour of pursuing talks with PAS are expected to train their guns at PKR vice-president Rafizi Ramli.
This group, having already had a rocky relationship with Rafizi, are angry at the Pandan MP for aggravating the situation by calling a special congress to vote on whether PKR should continue negotiating with PAS.
Fireworks had erupted even before the meeting.
Shortly after Rafizi released his over 2000-word essay speaking out against continued negotiations with PAS, PKR supreme council member Latheefa Koya unleashed her wrath on him.
Rafizi had named Latheefa as amongst those who were in favour of the PAS talks and were taking a pragmatic approach.
"Look at what has been done by this cancer. He is forcing the party to split into two. He has not attended meetings. He merely dares to speak in the media. This is a fool's act," she said in reference to Rafizi.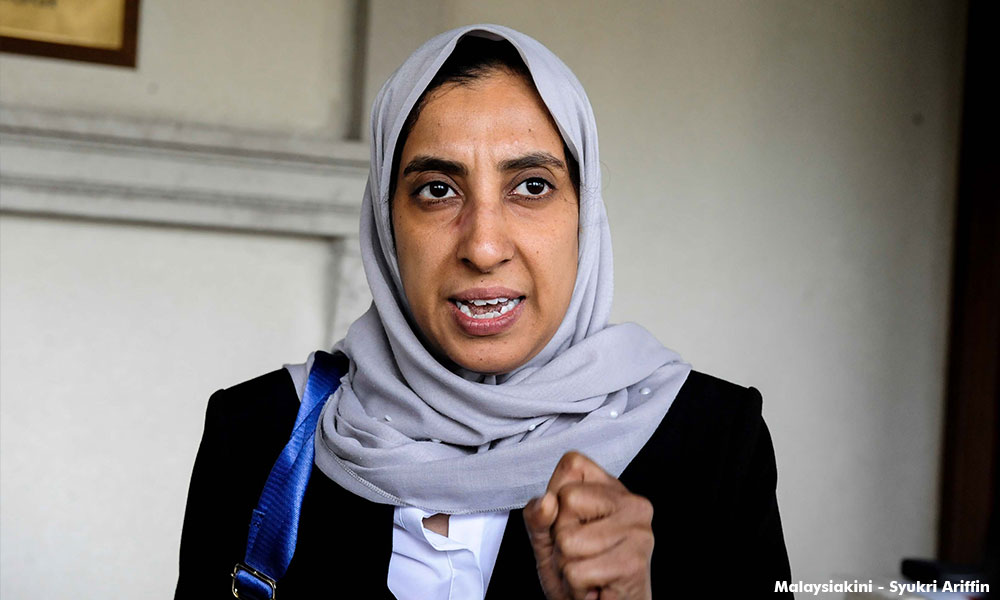 Latheefa (photo) also insinuated that Rafizi was an Umno agent.
Rafizi, had indeed, not attended the PKR political bureau meeting for some time now, due to disagreements with certain leaders including Latheefa.
It is unclear if Rafizi will decide to re-emerge at the meeting tomorrow. Rafizi could not be reached for comments at the time of writing.
Call to discipline Rafizi
However, with or without Rafizi's presence, the pro-negotiation group intends to take him to task.
"I don't agree with what Rafizi has done in the public and it should be confined within the party.
"Even though he is one of the vice-presidents, he is weak in terms of discipline. He is not a team player.
"He thinks he is the hero and wants to make himself as a hero," a source, who favours negotiations with PAS and will be attending the meeting tomorrow, told Malaysiakini on condition of anonymity.
The source said the meeting will also discuss demands by party grassroots on holding a special congress.
However, a separate source, who wants the talks with PAS to end and will also be at the meeting tomorrow, said the anti-negotiation group is prepared to drive their point.
Even before the pro-negotiation group painted a bullseye on Rafizi, fissures had already emerged in PKR over the negotiations.
Last week, Selayang MP William Leong had resigned from the PKR political bureau in protest while Kelantan PKR grassroots mutinied against their leaders who were deemed to be too friendly with PAS.
The source, who spoke on condition of anonymity, said the political bureau needs to accept the inevitability of three-cornered fights with PAS and BN.
The source blamed those within pro-negotiations leader within PKR for the Harapan's lost in the Sungai Besar and Kuala Kangsar by-election and feared this will be replicated nationally.
"Why did we lose? Because we could not let go of PAS and did not concentrate on hitting PAS. Instead, we kept hoping for an amicable solution (which never materialised).
"You must destroy the enemy for your own survival."
During the twin by-elections last year, PKR deputy president Azmin Ali had sought to convince PAS to contest one-on-one in Kuala Kangsar whereas Harapan would contest directly against BN in Sungai Besar.
However, negotiations until the 11th hour failed to yield results and the opposition votes split amongst Harapan and PAS, giving a resounding victory to BN.
"How are we to win? We should stop talking to PAS and make our stance clear to the public to avoid repeating the mistake (during the by-elections)," said the source.
The anti-negotiation group, said the source, will also emphasise that Bersatu will be able to fill PAS' shoe for Harapan in capturing the Malay votes.
Grassroots manoeuvring
While the leaders plan to push their respective case tomorrow, PKR grassroots leaders are already making their move.
PKR Youth deputy chief Afif Bahardin earlier today dismissed Rafizi's call for a special congress as absurd.
But around the same time, Afif's boss Nik Nazmi Nik Ahmad informed Kelantan PKR Youth chief Hafidz Rizal Amran, who was seen as being too close with PAS, that he would be relieved of his duties.
This was after eight out of 14 Kelantan PKR division Youth chiefs signed a petition for his ouster.
Also earlier today, a group of PKR grassroots leader claimedthey have the support of 56 divisions to requisition a special congress and are 17 more divisions away to meet to minimum quota.
Another separate source told Malaysiakini that the attempt to requisition a special congress was due to the belief that despite the split in the political bureau, those favouring talks with PAS still have the edge in terms of the majority.
A special congress will open the decision-making progress on whether to work with PAS to a wider base.
MKINI
.