PERHAPS DR MAHATHIR WANTS MUKHRIZ AS 'INTERIM PM', SAYS NAJIB SYCOPHANT AZIZ KAPRAWI
Dr Mahathir Mohamad's suggestion Pakatan Harapan needs an interim prime minister could very well be a "trap" to install his son Mukhriz as first among equals, said Umno supreme council member Ab Aziz Kaprawi.
Mahathir's recent suggestions that an interim prime minister was using the need for an interim prime minister to free Anwar Ibrahim alluded to this.
"If Mukhriz was to be made the interim prime minister, then Mahathir's trap would have worked.
"If Mukhriz was prime minister, it is impossible that Mahathir would make way for anyone else, especially his political enemy of 18 years – Anwar Ibrahim – to be prime minister," said Aziz in a statement today.
Aziz's statement was sent out through the Special Affairs Department (Jasa) WhatsApp broadcasting service.
He was referring to Mahathir's recent interview with UK's The Guardian, in which he stated that he had no objections to Anwar becoming prime minister.
Mahathir said that Anwar, the PKR de facto leader, was "unfairly treated" and subsequently jailed due to government interference.
"I think the incoming government would be able to persuade the King to give a full pardon for Anwar.
"In which case, he would be able to participate in politics and become PM. I can have no objection to that," said Mahathir.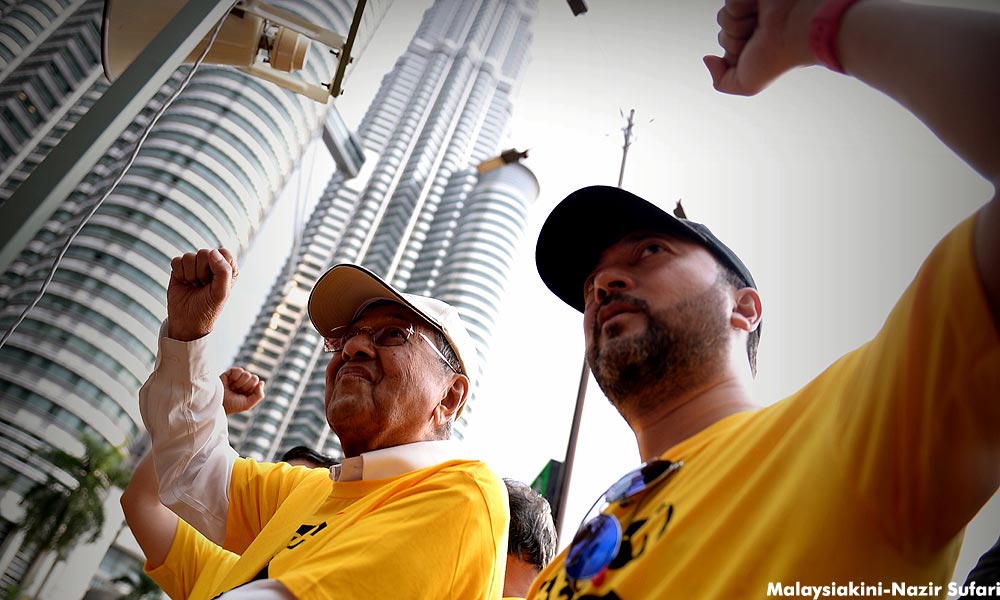 This represents a significant change of heart on the part of Mahathir, who once called his heir apparent an immoral person and a foreign agent.
According to Aziz, Mahathir's present support for Anwar was not an exercise to clear his conscience, but an attempt to shore up support from opposition parties ahead of the Royal Commission of Inquiry on Bank Negara's foreign exchange losses during the 1980s and 1990s.
"Mahathir is getting more and more desperate in view of the RCI to probe Bank Negara's RM30 billion losses when he was prime minister," said Aziz.
In view of this, Mahathir was now willing to do whatever it takes for his own survival, including backing Anwar.
– M'kini
.