PANDIKAR'S SHOCKING SELLOUT: NO SUCH THING EAST MALAYSIA IS EQUAL TO WEST MALAYSIA, INSISTS SABAH MAN
Dewan Rakyat speaker Pandikar Amin Mulia today declared that he was "pro-Malaysia" and rubbished claims by Borneo nationalists that East and West Malaysia were meant to be equal territories when the federation was formed.
Pandikar said this when launching his latest book titled "Berpisah Tiada" (Never separated) at the Parliament building today.
The book, he said, made the case against claims that Sabah was discriminated based on his research of government and intergovernmental documents.
"I am pro-Malaysia, therefore I am pro-Sabah, therefore I used the name Berpisah Tiada," he said in his speech during the book launch.
Pandikar, who is from Sabah, said that in recent years there had been many claims that the rights of East Malaysia had been eroded.
"As a Sabahan, I had never felt my rights were eroded or violated."
He also noted that there were arguments that East Malaysia and Malaya were equal territories but "downgraded" to mere states within the federation after a constitutional amendment was made in 1976.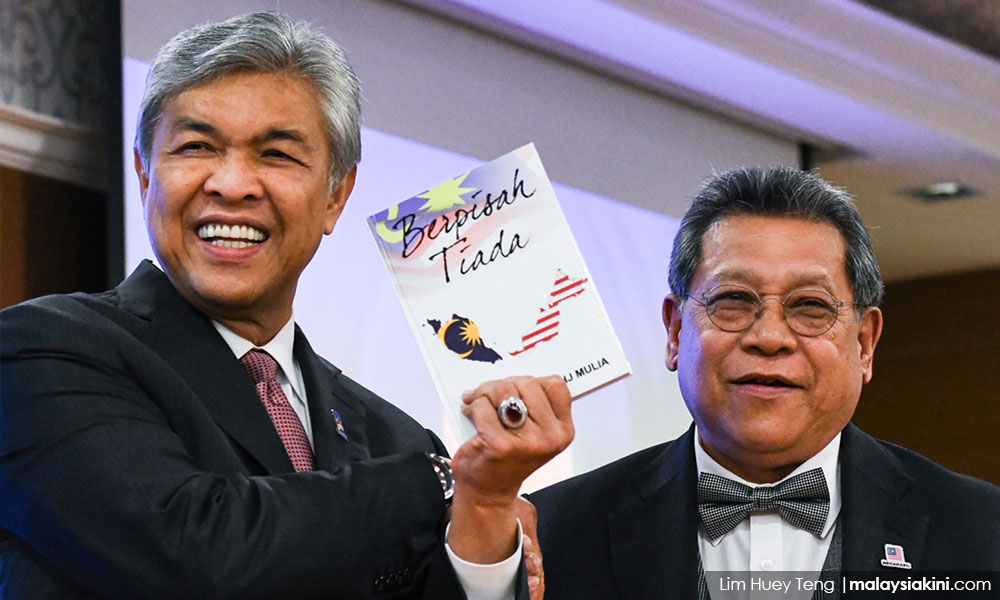 Speaking to reporters later, Pandikar said he saw the need to correct perceptions in his book.
"I felt that it was part of my responsibility to the young generation.
"I studied all the documents from (then prime minister) Tunku Abdul Rahman's speech in Singapore on May 22, 1963. In those documents (and prior to that) there was not a single finding that touched on issues like Sabah and Sarawak having equal status with Malaya.
"There is no such thing," he added.
MKINI
.