PALATIAL MANSION & FAST CARS: MACC GRILLS PKR RICH KID ADAM ROSLY OVER SOURCE OF HIS WEALTH
A PKR Youth leader was today questioned for four hours by the Malaysian Anti-Corruption Commission (MACC) over the source of his wealth.
This is after Adam Rosly, 28, landed in the spotlight over his "Disneyland-like" bungalow.
"I was asked about my source of income," the Ampang PKR Youth chief told reporters at the MACC headquarters in Putrajaya.
"Thanks to MACC for providing me a comfortable room (for the interview). As promised, I gave good cooperation to (MACC) by providing all sources of my income," he added.
Last year, Umno's Jamal Md Yunos , who recently tendered his resignation as the Sungai Besar division chief, alleged that Adam's bungalow was worth RM7 million, and that he also owned a fleet of luxury cars.
Adam, however, claimed that he purchased the bungalow for RM1 million in an auction.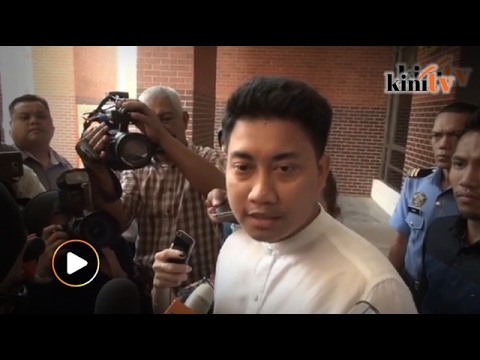 Ampang MP Zuraida Kamaruddin has clarified that Adam's wealth came from his businessman father.
Besides his wealth, MACC also questioned him on other issues, to which he gave full cooperation, said Adam.
According to him, he was not told under which provision of law was he probed by the MACC, which contacted him about the interview two days ago.
He nevertheless thanked MACC for acting "professionally and transparently".
– M'kini
.