ONLY DR MAHATHIR, WHO WAS PART OF THE PROBLEM, HAS THE ANTIDOTE TO AWAKEN MALAYS FROM THEIR UMNO-INDUCED POLITICAL STUPOR
Choosing Dr Mahathir Mohamad as the prime ministerial candidate is Pakatan Harapan's strategy to win Malay votes, Khalid Samad said today.
In a Facebook Live session, the Shah Alam MP and Amanah communication director said the country is currently facing an "illness" in the form of Malays who fear change.
"The medicine for this illness is Mahathir and his party Bersatu. But some people may get allergic reactions, so we have to administer steroids to contain the reaction, and that steroid is PKR," he said.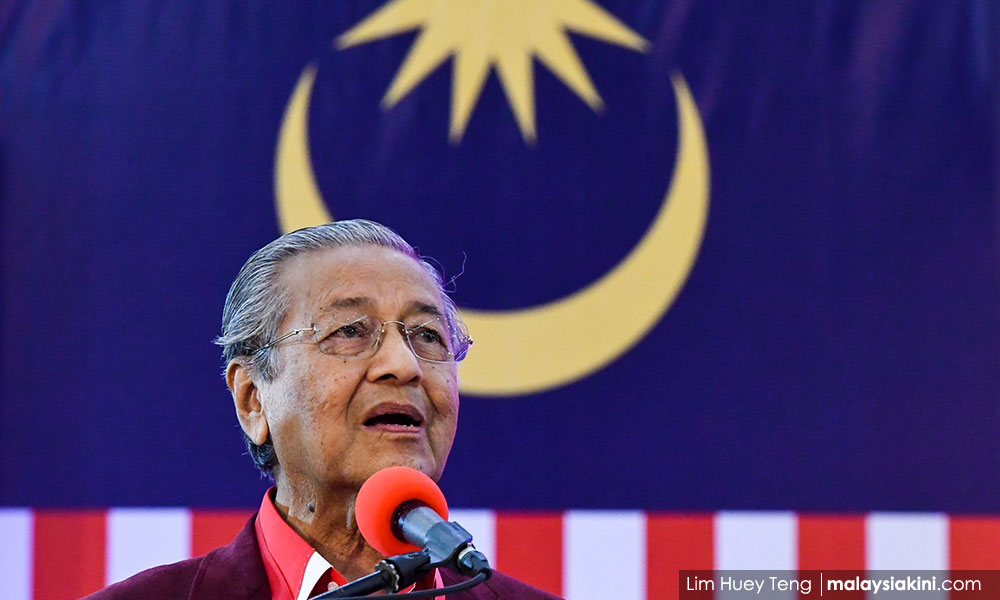 Khalid claimed that Prime Minister Najib Abdul Razak sent de facto opposition leader Anwar Ibrahim to jail – for a second sodomy charge – as he knew the latter was capable of garnering Malay votes.
"This is to show that the opposition had no leader. Not many people know how capable (Anwar's wife) Dr Wan Azizah Wan Ismail is, because she has not held any prominent government positions.
"That is why to regain the confidence of the Malays this time, we have to put forward a known face like Mahathir, who served as prime minister for 22 years.
"It is also for the same reason his party Bersatu was given the most number of seats (52) in the peninsula – to show that the party is a very important component of Harapan," said Khalid.
He acknowledged that putting the relatively new Bersatu to lead the charge would garner negative reactions, and said that this is why PKR was given an almost equal number of seats (51) – so none would be able to say that Anwar has been sidelined.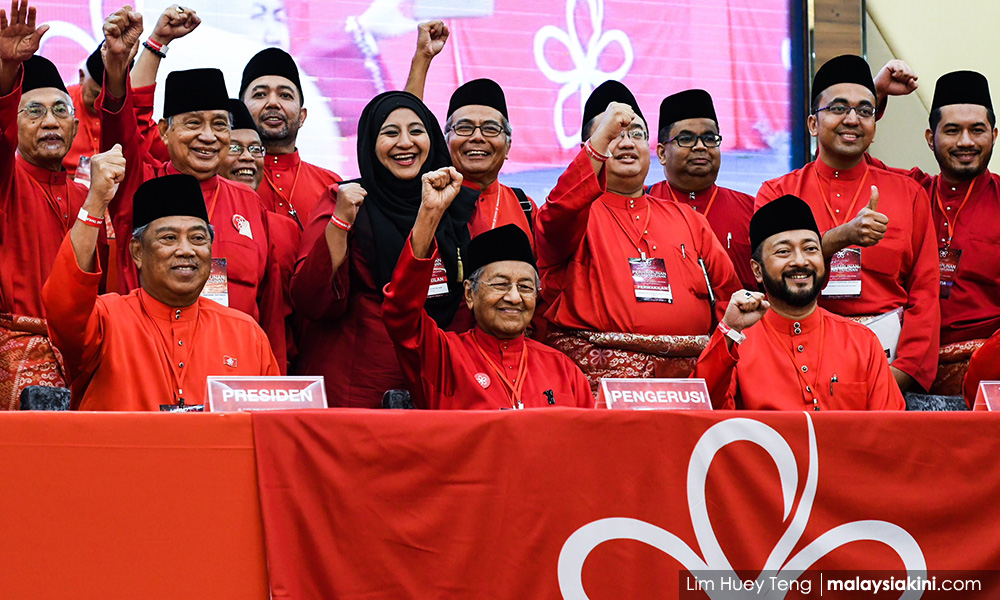 Khalid also downplayed his own party Amanah getting only 27 seats, as "what matters most is getting back Malay votes."
The seat allocation in Harapan is not about which party has more resources, stronger machinery and more members, he added, saying it is all about strategy.
"Out of the 27 seats, the majority of seats we asked for, in Selangor for instance, were given. God willing, we are confident that out of the 27, we can win 20 seats.
"This is way better than parties which contest 100 seats, but win only two or three," he said.
Khalid also stressed the importance of dividing parliamentary and state seats to different component parties in the coalition, as squabbles for the same seat can weaken it.
He said that Amanah's allocation of no seats in the Federal Territory will be brought to the attention of Harapan's presidential council, for consideration of a possible swap with Bersatu, which was allocated the party's Titiwangsa seat.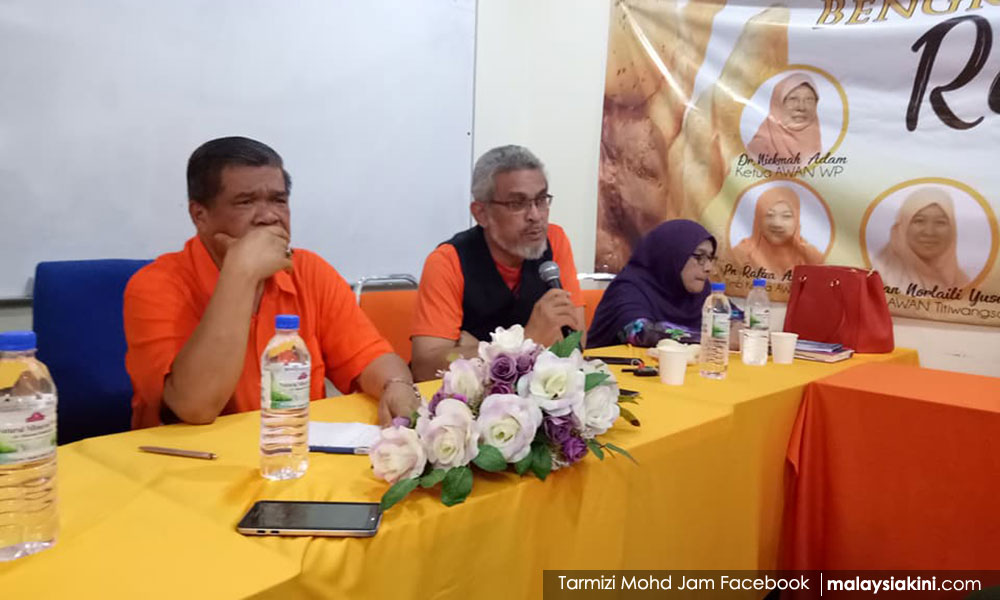 To a question from a netizen on who voters should choose in a three-way fight between BN, PAS and Harapan, Khalid said the "real fight" is between BN and Harapan, adding that parties which contest alone can be ruled out.
"No party can form a government alone. In case of a three-way contest, put aside the third party because they are not capable, and are just there to split votes," he said, without naming any party in particular.
"Even Umno cannot form a government alone."
To another question on Amanah teaming up with DAP – who are often accused of insulting Islam – Khalid said if the latter party was indeed guilty of such an offence, it would have already faced the brunt of the law.
He added that today, Penang is run better by the DAP-led state government than it was under its BN predecessors, pointing to the benefits given to Muslims and the development of Islam there.
– M'kini
.