ONLY ANWAR-CENTRIC PKR COULD BE SO INSECURE: 'REDUNDANT' TO CALL DR M 'INTERIM PM' AS NO PM IS PERMANENT IN THE FIRST PLACE – CRITICS FLAY LATEST LAME EXCUSE TO DELAY NAMING DR M AS HARAPAN'S PM CHOICE THIS SUNDAY
Pakatan Harapan is expected to announce Dr Mahathir Mohamad as its official candidate for the post of prime minister at the coalition's convention this coming Sunday.
However, Malaysiakini learned that there are mixed views on whether the 92-year-old politician should be named as an "interim prime minister" or otherwise.
One high-level source claimed that the announcement might be shelved if a consensus cannot be reached on the issue during this Thursday's presidential council meeting.
According to sources, three of the four Harapan component parties are concerned that naming an interim prime minister could be counterproductive.
The term "interim prime minister," they claimed, would not project that Harapan is capable of forming a stable government if it wins federal power in the coming general election.
"We will not inspire public confidence if we use the term, even if Harapan leaders accept that our candidate for PM is an interim one," said one source.
A Bersatu source explained that the word was redundant because no prime minister is "permanent" to begin with.
"No prime minister is permanent and the word 'interim premier' is not stipulated in the Federal Constitution.
"We believe that putting the word (interim) is not helpful," said the source.
PKR's conditions
Meanwhile, another source said PKR needed to fine-tune its position on the choice of prime minister ahead of the presidential council meeting.
"PKR still needs time to sort things out," said the source.
However, the source is confident PKR would decide on its choice before Thursday's meeting, which would be held at the Bersatu headquarters in Kuala Lumpur.
image: https://i.malaysiakini.com/1080/f0052882094c26c5b221c6c05f0cc0f8.jpg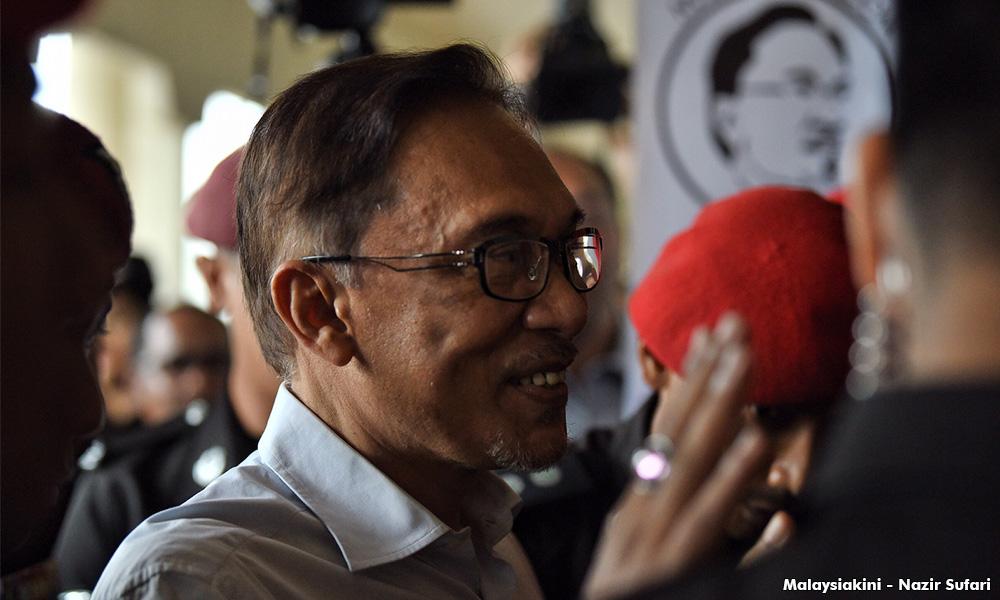 PKR's position is understandable, given that the party's foundation is rooted in the Reformasi movement which was opposed to Mahathir, and that it has always named its de facto leader Anwar Ibrahim (photo) as the opposition's choice for the prime minister's post.
In early December, Harapan's top brass had agreed to name Mahathir and PKR president Dr Wan Azizah Wan Ismail, who is also Anwar's wife, for prime minister and deputy prime minister respectively.
PKR had agreed to this, but with several conditions, such as a commitment from allies that the Harapan government would pursue Anwar's release from prison and install him as prime minister.
It is understood that PKR's leadership is facing a difficult balancing act.
This is because while nominating Mahathir for the premiership is a strategic move, especially in terms of garnering Malay votes, the party risks alienating supporters who once regarded the former prime minister as their main foe.
While the main agenda for the convention would be to announce its candidates for the top two posts, sources said delegates would also be allowed to debate policy matters.
Another source said the detailed agenda for the national convention, slated for this Sunday at Shah Alam, would be decided by the presidential council.
The convention would be the last time party leaders have an opportunity to openly discuss the coalition's policies before the next general election.
MKINI
.