ONLY A LAPDOG LIKE NAJIB COULD BEG TRUMP TO CLEAN UP HIS IMAGE & HELP HIM WIN GE14: 'THIS IS THE PEAK OF FOREIGN INTERFERENCE IN M'SIAN POLITICS' – DR M MINCES NO WORDS
Dr Mahathir Mohamad has accused Prime Minister Najib Abdul Razak of seeking foreign intervention in Malaysia's affairs.
The former premier was referring to Najib's upcoming meeting with United States President Donald Trump at the White House, which has been scheduled for Sept 12.
In an interview with online portal The Malaysian Insight, Mahathir noted how Najib's supporters had accused the opposition of petitioning foreigners to meddle in domestic matters.
"Now he (Najib) is going to see Mr Trump.
"Obviously to try and clean up his image in this country. This is the peak of global foreign interference in our domestic politics," he said.
Mahathir, however, believes that Malaysians would not be influenced by Najib's attempt to court Trump.
"That is what he (Najib) believes would happen but I don't think the people in Malaysia will be taken in," he said when asked if Najib's visit to the White House could restore the premier's image.
In an Aug 23 report, The Wall Street Journal claimed that Najib was eager to emphasise his friendship with the US president amid the Department of Justice's (DOJ) 1MDB-related suits.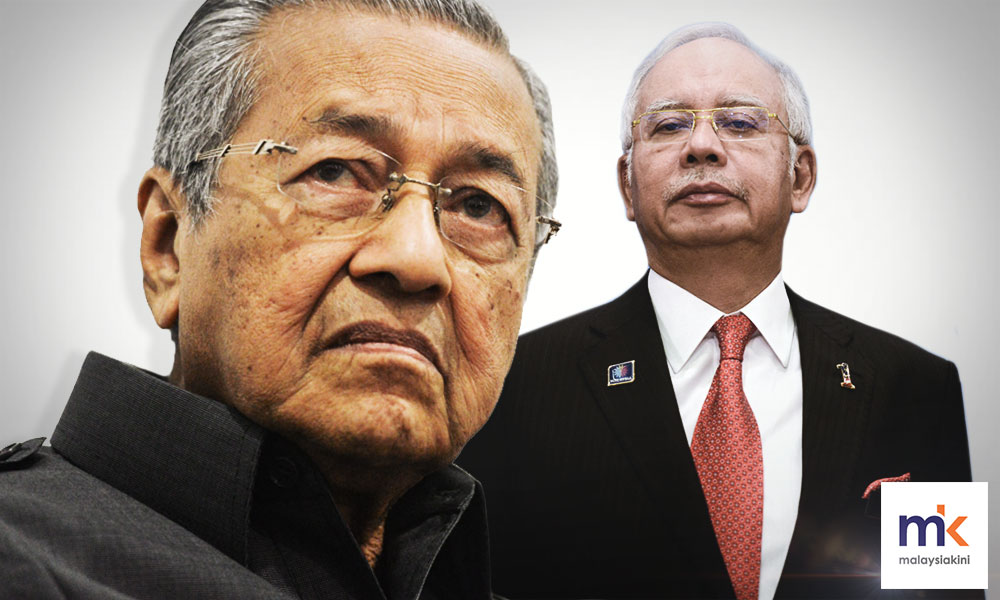 The US embassy in Kuala Lumpur later said Trump was looking forward to welcoming Najib to the White House and celebrating the 60th anniversary of bilateral ties between both nations.
However, Washington Post columnist Josh Rogin penned a scathing piece on Sunday which highlighted similar unfavourable traits between Najib and Trump – including how both leaders are currently wrapped up in major investigations involving the DOJ.
Meanwhile, DAP leader Lim Kit Siang, who was also present at the interview, was asked about his decision to set aside his differences with Mahathir.
The veteran politician replied that it was to save Malaysia.
– M'kini
.