ONE OF THE 3 OUT OF 13? PAS VEEP DENIES '10 OUT OF 13′ SELANGOR STATE REPS DEFECTING TO PKR DUE TO HADI'S STUBBORNESS
A Selangor PAS leader has denied a report that a second wave of party defections involving a majority of its state elected representatives to Pakatan Harapan is expected to take place.
PAS vice president and Selangor exco member Iskandar Samad claimed these were "rumours" cooked up to disrupt the state PAS' election preparations.
"It is also aimed at creating unhappiness among the members so they lose focus," he said in a statement today.
He was responding to a report on The Malaysian Insight today that several PAS leaders were allegedly planning to quit the party out of "dissatisfaction with the direction PAS was taking".
Citing sources, TMI said PKR was open to taking the defectors in, after the "first wave" that saw a large number of Selangor leaders quitting the Islamist party to form Amanah in 2015.
The report also cited PAS sources as saying the matter is in the planning stage.
"Roughly 10 out of 13 PAS state assemblypersons in Selangor are dissatisfied with the direction PAS is taking now, especially after the change of (party) leadership in Selangor," TMI reported the source as saying.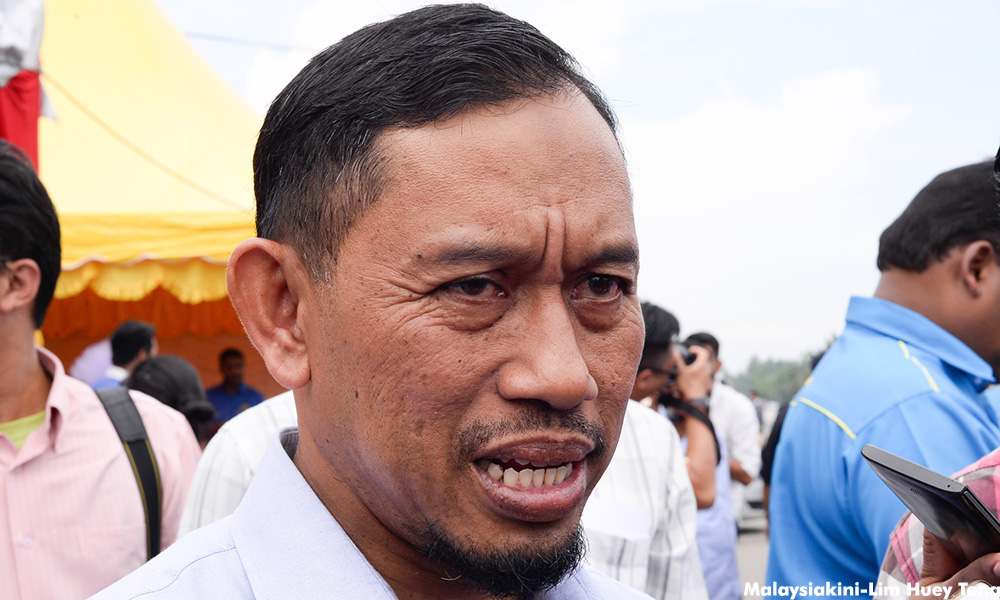 Iskandar, who was replaced as Selangor commissioner by former Selangor exco member and Sabak assemblyperson Sallehin Mukhyi (photo) this May, said the report was untrue.
"I urge Selangor PAS members to continue their respective jobs and not believe in these rumours.
"They should actually not repeat or spread any sort of news where the source is not known or its truth is uncertain," he said.
According to the TMI report, the alleged second wave of PAS leaders want to work with Harapan, and have purportedly "tried many times" to persuade their party leaders to do so without success.
Instead, the source was quoted as saying, they were told to "work with BN and PKR on beneficial matters".
– M'kini
.