ONE INGLORIOUS ROYAL OUTBURST AFTER ANOTHER – NAJIB DESTABILIZES THE COUNTRY TO CLING ON: NO MORE INTRIGUES PLEASE, SAYS S'GOR SULTAN AFTER LAUNCHING FRESH ATTACK ON PAKATAN – BUT THE HARM TO HIS IMAGE OF IMPARTIALITY IS ALREADY DONE
The battle for Selangor will be one of the major campaigns in the upcoming 14th general election, with Pakatan Harapan looking to defend the state against their old allies PAS, and a resurging Umno-led BN.
Ahead of the polls, Selangor ruler Sultan Sharafuddin in an interview with The Star shared some insight on political developments in the state which have threatened the PKR-led state government.
The latest tumult came in May, when PAS decided to cut ties with PKR, leading to murmurs that a snap election would be called in the state.
However, Selangor Menteri Besar Azmin Ali decided that the Selangor government, with PKR, DAP and PAS exco members, would remain as is, and continue the people's mandate from 2013.
Sultan Sharafuddin said he had no hand in the matter, denying that he insisted on PAS being kept in the state government.
"There was no directive from me. But I am not for a snap election, it is too disruptive and costly when what we should be doing is to develop the state for the people.
"So if they want to maintain the government until the next election, that is good. But after the general election, I do not know what will happen," he said.
Sultan Sharafuddin had on May 25 issued a royal decree, agreeing with Azmin that PAS should remain in the state government.
Khalid was 'so loyal'
But the most challenging moment for the monarch was the 2014 menteri besar crisis when PKR sacked then-MB Abdul Khalid Ibrahim (photo) from the party.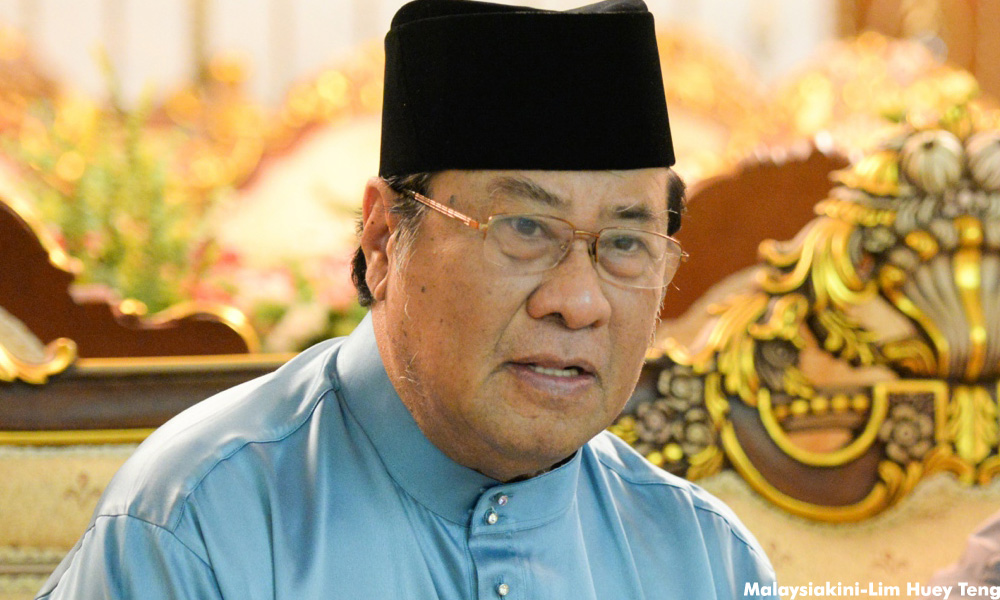 "I could not believe what was happening especially to Khalid. He was so loyal and suddenly he was kicked out.
"Maybe there was a hidden agenda, maybe. I am not a politician and that is the kind of thing I do not understand," the ruler said.
It was the menteri besar crisis which led to Azmin's ascension.
PKR, however, had originally wanted its president Dr Wan Azizah Wan Ismail to succeed Khalid, a move the sultan objected to.
"The reason I did not accept Wan Azizah is not because I think she is not qualified or that she is a woman. I have said it before – the mentri besar cannot be remote-controlled, he or she cannot be a puppet. You must have a strong character to do things for the rakyat," he said.
He also disagreed with PKR's move of only submitting Wan Azizah's (photo) name when he asked for candidates to replace Khalid.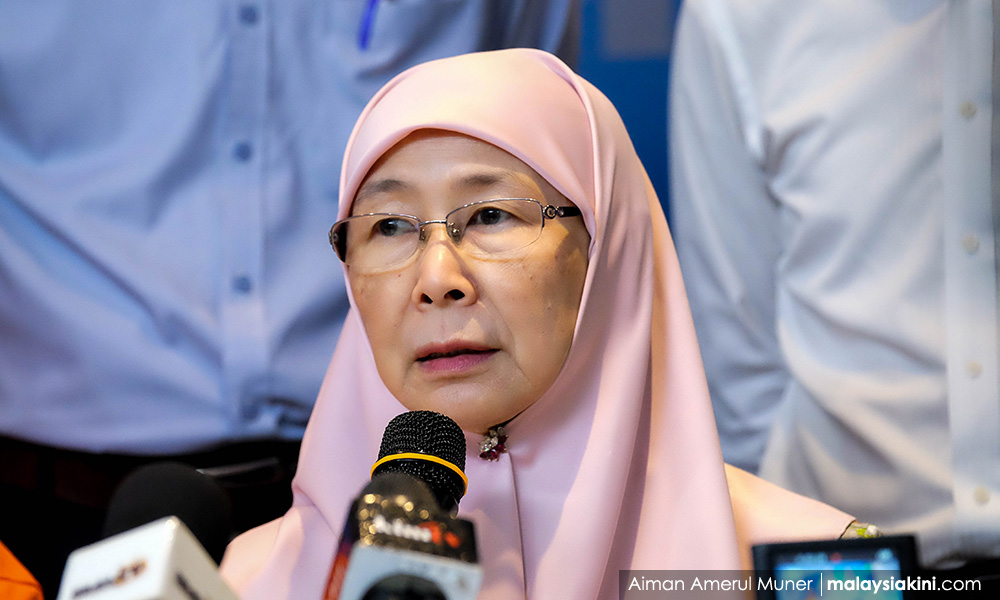 "That means they are twisting my arm. I have always asked for a few names from the previous government and they sometimes send up to three names but they list their priority. What is the big deal that they cannot send more than one name?" he said.
The sultan also joked that he had become very seasoned in political intrigue, but wished for no more.
"No more intrigues, please. I am tired of it. It is a learning ground all the time. You need to keep cool and get good feedback," he said.
He also shared that he and his family are not allowed to vote in the election.
"That has been the practice, my father did not allow it. It's not a constitutional thing, more of a practice since my grandfather's time.
"It applies to me, my brothers, my son and even my wife. I am not sure about other states," Sultan Sharafuddin said.
– M'kini
.