OMEN FOR NAJIB FROM THE GODS OF SABAH – A 'WATERY GRAVE' AWAITS UMNO: AT LEAST 50 PEOPLE FALL INTO THE SEA AT MUCH-TOUTED 'RETURN TO UMNO' EVENT AT SHAFIE'S SEMPORNA
SEMPORNA: The support for Parti Warisan Sabah is waning as more than 1,000 members from 29 branches of the opposition party quit and joined Umno, claiming to have lost confidence in its leadership.
Sabah Umno deputy head of information Datuk Ramlee Marahaban yesterday received their membership forms which were presented by the group led by Bibi Bin Salangani.
The ceremony, which was held on a platform in front of a villager's house, was witnessed by some 1,000 Kampung Bangau Bangau villagers.
"Their action proved that Bangau Bangau is no longer the stronghold of Parti Warisan Sabah as claimed by the party," Ramlee told reporters.
Ramlee, who is also the Assistant Minister of Finance, said Sabah Umno is set to see a large number of  Parti Warisan Sabah members crossing over from several areas in the state as Umno is seen as more consistent in assisting the people.
He said members of the opposition party who were still undecided were adopting a wait-and-see approach after becoming aware of the party leadership's wayward direction.
"Seeing the political development in Warisan when several top leaders were being investigated by the Malaysian Anti-Corruption Commission (MACC) made many members to be fencesitters," said Ramlee who listed Kimanis, Papar and Semporna as weakening opposition strongholds.
He said the people's support indicated that Umno and Barisan Nasional were the only parties that could always take care of the people's welfare.
He said some other areas in Semporna had also witnessed some party changes as people started to see the agenda brought by the opposition.
"I believe there will be more individuals joining Umno and leave their party," he said, adding that Semporna was always a BN's stronghold despite the opposition's claim.
Ramlee said the Warisan members who joined Umno yesterday were former Semporna Umno and Parti Keadilan Rakyat members as they had lost confidence with the leadership of Warisan.
"They stated their support for BN over its people-centric record.
After living under opposition party administration, they learned that BN is the only party committed to develop the country and the people," he said.
MEANWHILE, according to Bernama:
At least, 50 people fall into the sea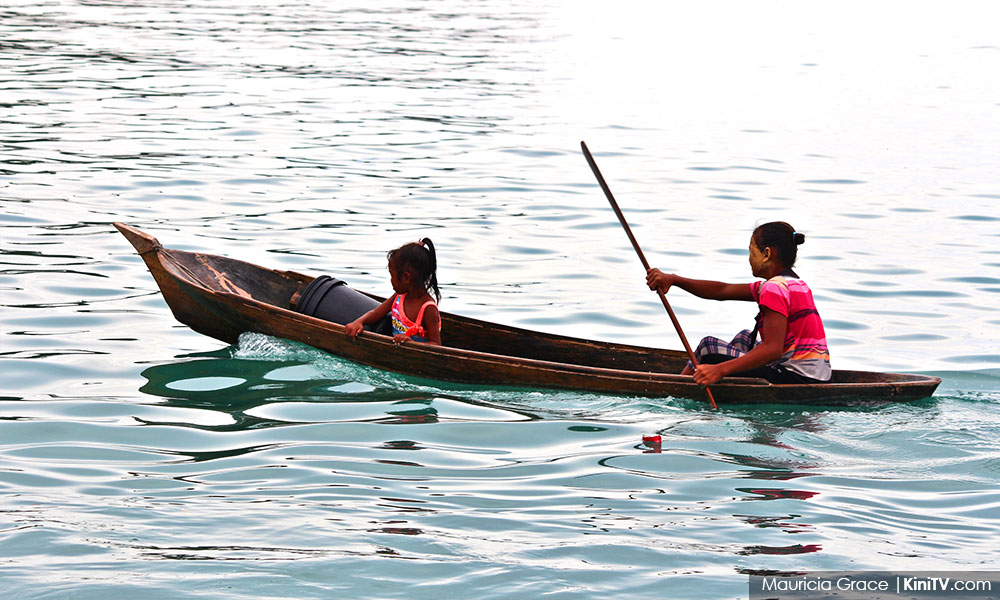 SEMPORNA — Sabah Assistant Finance Minister Datuk Ramlee Marahaban will ensure that repairs will be carried out on the stilt house which collapsed at Kampung Bangau-Bangau water settlement which caused some 50 people to fall into the sea here yesterday evening.
Ramlee, who is also Sabah Umno deputy information chief, said about RM20,000 to RM30,000 would be allocated for repairs on the areas which had collapsed within this week.
"We did not expect so many villagers to attend the programme this evening nevertheless we are thankful that no one was hurt in the incident."
The Bugaya assemblyman said this to reporters after the Tautan Kembali programme which was attended by over 1,000 Kampung Bangau-Bangau residents here yesterday.
The event saw 1,020 Parti Warisan Sabah members led by Bibi Sangalani handing over Umno membership application forms to Ramlee.
During the incident a woman injured her head and several little children including pregnant women fell into the sea but were immediately pulled to safety. —
BORNEO POST / BERNAMA
.