NOW THAT CHINA'S SUPER-RICH, EVERYTHING'S FINE FOR CASH-HUNGRY NAJIB & CO: EVEN BEIJING'S COMMUNIST IDEOLOGY NOT A THREAT, SAYS ZAHID
The close ties between Malaysia and China do not put the nation at risk with regard to the communist ideology practiced in the republic, according to Deputy Prime Minister Ahmad Zahid Hamidi.
He was responding to Dr Ko Chung Sen (DAP-Kampar), who cited how Malaysian authorities detained those involved in communism and China's investment in Malaysia.
"Since the Peace Agreement between the government and the Malayan Communist Party on Dec 2, 1989, and (Sarawak-based) North Kalimantan Communist Party (NKCP) on Oct 17, 1990, the authorities have not arrested anyone for subscribing to communist ideology," said Zahid (photo).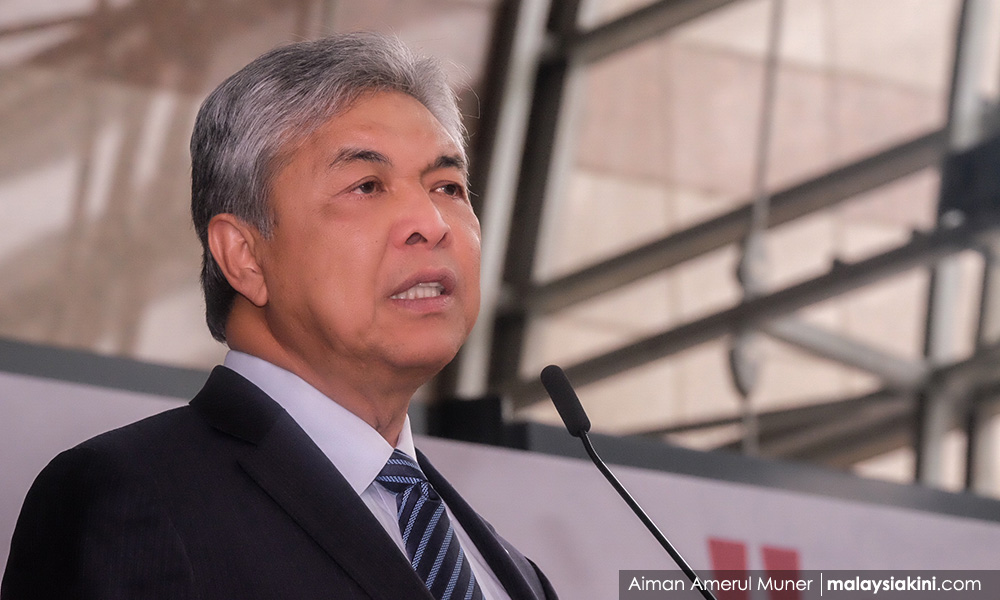 He pointed out that China's communist ideology was only restricted to its political system as well as its state administration, and had nothing to do with the republic's diplomatic ties with other nations.
"Up until now, Malaysia and China have close ties and China is the largest trade partner of Malaysia. Therefore, the government does not perceive the communist ideology in China as a threat to Malaysia.
"However, in diplomatic relationships with any country, security will continue to be a focus to ensure there is no threat to the sovereignty of the nation," he added in his capacity as the home minister.
Ko also asked if Malaysia would declare China as an ally which brings in investment to help finance the country's infrastructure projects rather than a national threat.
– M'kini
.