NO PM'S CHAIR FOR THEM, AZMIN & ANWAR START POWER TUSSLE WITH DR M: AZMIN INSISTS ANWAR IS HARAPAN'S 'DE-FACTO' LEADER – BUT WHY SHOULD HE BE WHEN DR M IS ALREADY CHAIRMAN
Selangor Menteri Besar Mohamed Azmin Ali reminded Pakatan Harapan chairperson Dr Mahathir Mohamad that Anwar Ibrahim is the coalition's de facto leader.
Therefore, he said the jailed former opposition leader had the right to advise Harapan.
"I would like to remind Tun Dr Mahathir that Anwar Ibrahim is the de facto leader of Harapan.
"He is not just PKR's de facto leader. As the de facto leader (of Harapan), he (Anwar) also has a right to offer his suggestions," he told reporters in Shah Alam today.
Azmin, who is also PKR deputy president, was asked to respond to Mahathir's comments regarding Anwar's letter from prison.
Yesterday, Mahathir, who is Harapan's chairperson, said the letter caused problems in Harapan as it opened the door for PKR to continue discussions with PAS to form an electoral pact.
The letter came in the wake of Harapan's presidential council deciding to put an end to talks with PAS and to focus on facing three-cornered fights in the upcoming election.
Internal discussions
Responding to Azmin on Twitter, former law minister Zaid Ibrahim said there was no need to talk tough with Mahathir.
"Now Anwar/Azmin talking tough, but there is no need to do that to Tun M. Sort your internal problems first," he said.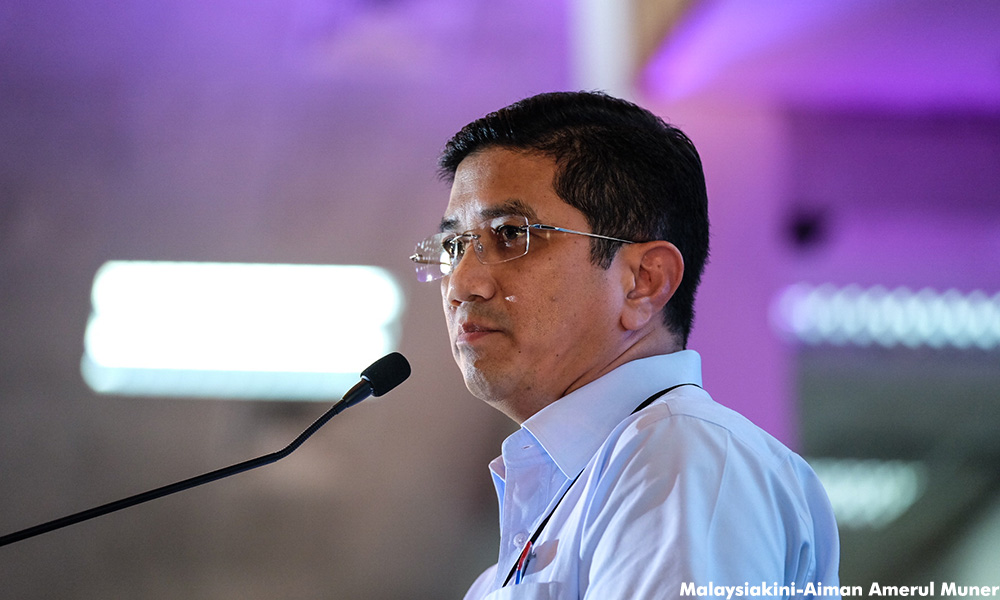 Meanwhile, Azmin also declined to comment on Mahathir's description of PAS as a "spoiler" in the elections during an interview with an online news portal.
The menteri besar said all matters related to PKR and Harapan would not be discussed in the media.
On Selangor PAS' commissioner Sallehin Mukhyi's reported call for PKR to quit Harapan and join its Gagasan Sejahtera bloc, Azmin reiterated that such matters would be discussed internally.
The Star yesterday quoted Sallehin as saying "if PKR is interested in working with PAS in GE14, it is better for the party to leave Harapan and join Gagasan since PAS has formally cut ties with DAP."
– M'kini
.