NO NEED TO DIVORCE YOUR WIFE BUT YOU HAVE TO VACATE YOUR SEAT – PAS REMINDS MAHFUZ OF 'BAIAH' OATH
Pokok Sena MP Mahfuz Omar was bound to his baiah (religious) oath which he took when he was fielded as a candidate during the last general election, said PAS deputy president Tuan Ibrahim Tuan Man.
He said that the oath required Mahfuz to adhere to instructions from party leaders and to vacate his seat as an MP upon leaving the party.
"(The third component of the oath) meant that if (he) doesn't vacate his seat, then his income through that position is haram," Tuan Ibrahim told Sinar Harian.
Tuan Ibrahim (photo) clarified that Kedah PAS did not impose a baiah oath which required lawmakers to divorce their wives if they ever left the party.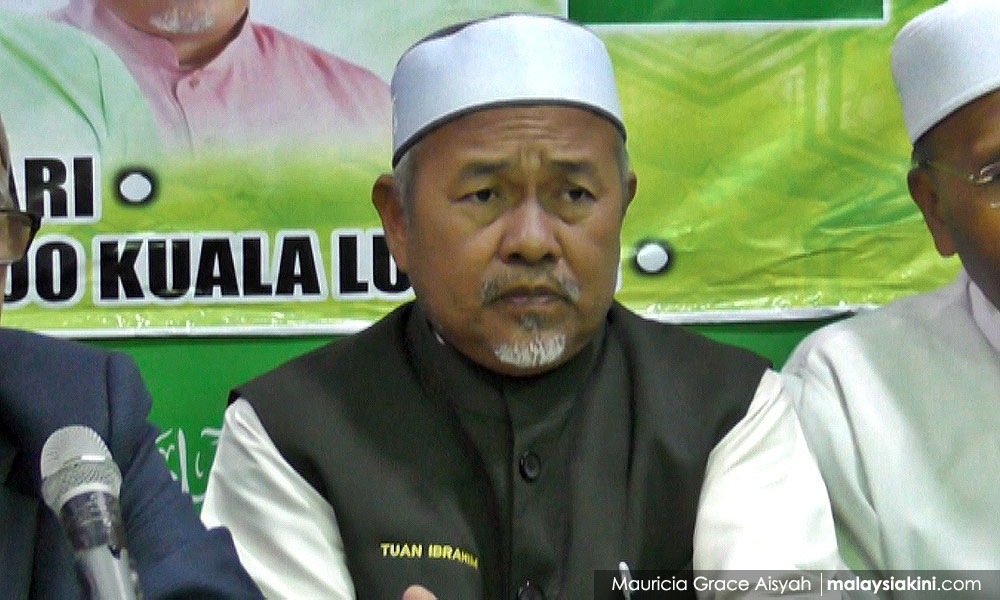 Mahfuz told Sinar Harian that he would address this issue later this week.
On Sunday, Mahfuz announced his departure from PAS, where he once held high office.
Even after PAS cut ties with Pakatan Harapan coalition parties, Mahfuz still regularly speaks at Harapan events and votes alongside them in parliament, although PAS lawmakers usually abstain from voting.
Mahfuz is the second prominent PAS lawmaker to leave in as many months.
In November, Anak Bukit lawmaker Amiruddin Hamzah quit PAS to join Bersatu.
Amiruddin said he made the decision after it was clear that PAS had no intentions of collaborating with Harapan.
Mahfuz has yet to state if he would be joining any other opposition party.
– M'kini
.