NO, NAJIB – ALTANTUYA WON'T LET GO OF YOU SO EASILY: IF DEEPAK DIDN'T FEEL GUILTY, WHY WOULD HE HAND OVER RM250K TO BALA'S WIDOW
Businessperson Deepak Jaikishan had allegedly handed over RM250,000 in cash to A Santamil Selvi's lawyer as part payment of his contribution, following the legal action filed by the widow of private investigator P Balasubramaniam against him and eight others.
Lawyer Americk Sidhu said he received the money at his office on Nov 2.
Americk claimed this in his affidavit in support of Santamil Selvi's application to strike out Deepak's second defence statement which was filed on Nov 6, and also remove senior lawyer Muhammad Shafee Abdullah from representing the carpet businessperson.
The lawyer affirmed the 100-plus pages of the affidavit on Nov 16, and included evidence as exhibits in support of his claim.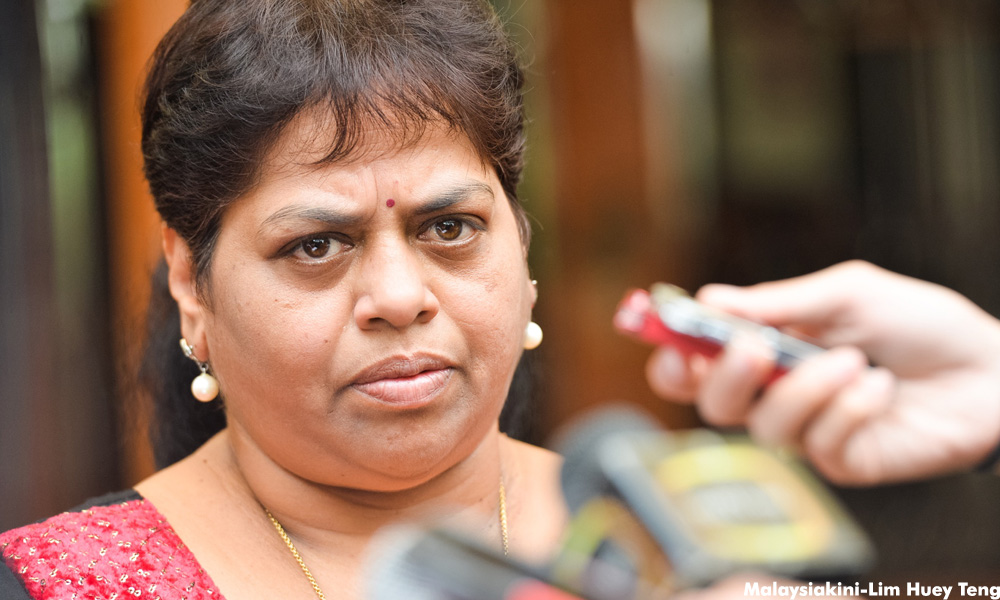 During a case management at the High Court in Kuala Lumpur yesterday, Santamil (photo) sought to remove Shafee from representing Deepak and also strike out his defence filed by Shafee's firm.
"In the various conversations I had with the 8th defendant (Deepak) over the past month and in the face to face meetings I had with him during the first half of October 2017, I have been given the impression that the 8th defendant is sincerely remorseful for the financial predicament my clients have found themselves in due to his involvement in this matter at the behest of the 1st defendant (Najib Abdul Razak) and 2nd defendant (Rosmah Mansor)," Americk said in the affidavit sighted by Malaysiakini.
In the affidavit, Americk also related how he got Deepak's first defence via email in the early morning of Oct 25, when Deepak had earlier removed Shafee from the equation.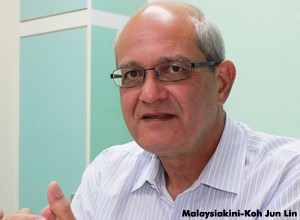 On Nov 8, Malaysiakini reported that Deepak (photo) gave two conflicting defences in Santamil's suit against Najib, Rosmah Mansor and the seven others.
The second defence filed by Shafee's firm on Nov 6, Deepak had denied knowledge of the purported involvement of the prime minister and his wife. Deepak, in his second defence, had also sought to strike out the suit filed by Santamil Selvi and her three children.
Najib and Rosmah in their defence had denied all allegations made by Santamil in her statement of claim and applied to strike out the suit on the grounds of res judicata and estoppel.
Claire says Deepak acted under duress 
Meanwhile, Sarawak Report editor Claire Rewcastle-Brown (photo) had also affirmed, on Nov 15, a 25-page affidavit in support of Santamil's application.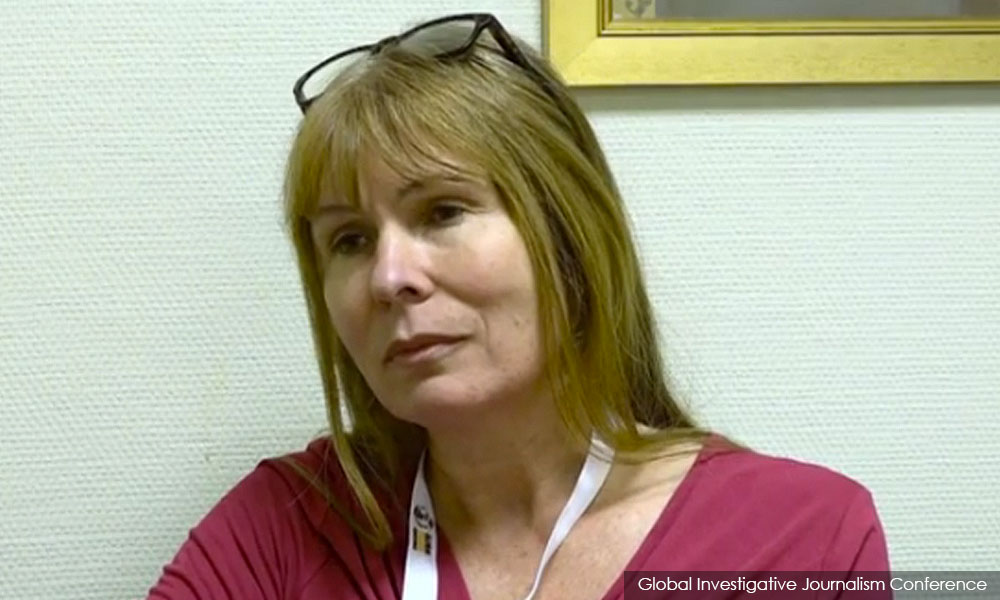 She claimed that Deepak was acting under duress to appoint Shafee again to resolve his problems with the Inland Revenue Board for owing taxes on properties of which he had allegedly acted as a proxy for Rosmah.
Rewcastle-Brown stated that she had been in contact with Deepak since 2013, and was aware of the press conferences he gave to several portals.
"During my conversations with Deepak, I got the impression that he was genuinely remorseful for what had happened to Balasubramaniam and his family. He readily admitted to me that this was not right," she said in an affidavit affirmed in London.
Rewcastle-Brown revealed that Shafee's appointment was handled by Baling MP and Tabung Haji chairperson Abdul Azeez Abdul Rahim, who is said to be close to Najib and his wife.
"Deepak told me that Shafee's (photo) fees were being paid by Najib through Azeez, who was acting as a facilitator," she said, adding that the term "facilitator" was given by Deepak.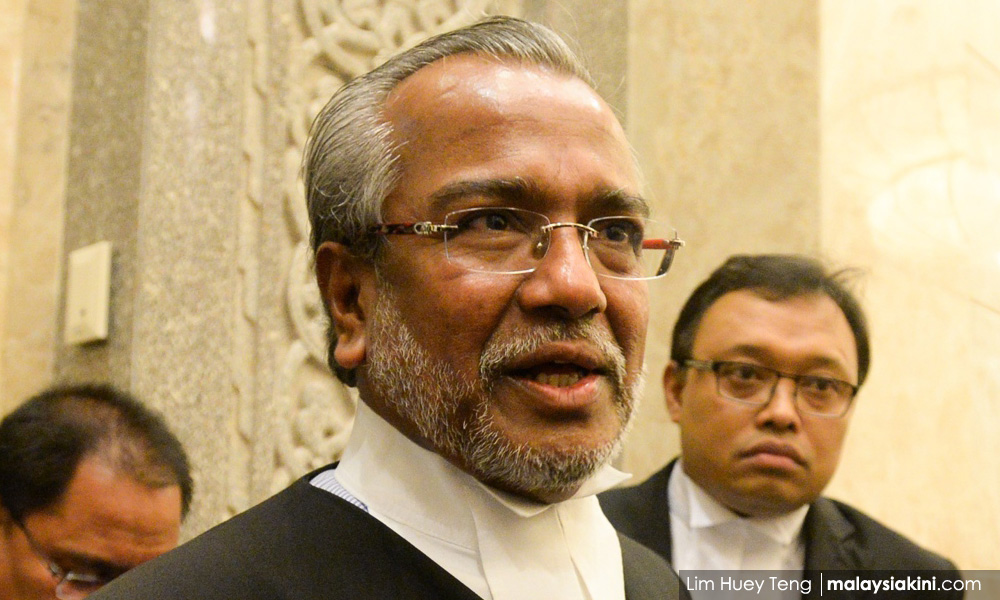 This was with the promise of Deepak's tax liabilities being resolved if he admitted to denying the interview he gave to Harakah and Malaysiakini, stated Rewcastle-Brown.
While the first suit ended in it being dismissed, the editor said Deepak claimed that the deal regarding his tax problem went sour.
Rewcastle-Brown said Deepak kept in touch with her in mid-2017, and complained that his tax issues were not resolved, and wanted to meet her to reveal everything. However, in July, both his parents passed away.
She claimed that Deepak contacted him on Oct 20 telling her that he will resist Shafee's appointment as counsel in the (second) suit.
"He was adamant that the truth would come out this time… He explained the tax bills he was facing were as a result of some land deals he had done on Rosmah's behalf and it was she who had taken all the profits. So by right, she should have been liable for the tax and not him," Rewcastle-Brown said.
The editor added that she received a copy of Deepak's defence on Oct 24 at about 6.30pm in the United Kingdom.
"I am affirming this affidavit because I believe that Deepak is under duress to cooperate with Shafee as he faces overwhelming financial pressure… I am convinced that Deepak has been made to sign a completely different defence due to the financial pressure he is under.
"I am equally convinced that Shafee is not acting in Deepak's interests in this matter, but had been appointed specifically to protect the interests of the 1st (Najib) and 2nd (Rosmah) defendants," she said, adding that the reason why Deepak was in contact with her was to make public his predicament.
– M'kini
.