NO MORE AG & IGP TO PROTECT ROGUE PMs LIKE NAJIB: MUHYIDDIN ANNOUNCES 7 MAJOR REFORMS ONCE PUTRAJAYA IS WON
Parti Pribumi Bersatu Malaysia (Bersatu) has suggested placing limitations on the prime minister's powers to appoint heads of various government institutions, like the attorney-general and the inspector-general of police.
"Bersatu will suggest to the Pakatan Harapan leadership some changes and major reforms to be implemented if we succeed in taking Putrajaya.
"Among (these is that) the prime minister's powers in appointing heads of important national institutions, such as the attorney-general, inspector-general of police, Malaysian Anti-Corruption Commission (MACC) chief, and Election Commission chief will be limited.
"The Federal Constitution will be amended to ensure the prime minister will not have the powers to appoint or fire the heads of these institutions for no good reason," Bersatu president Muhyiddin Yassin said.
He was speaking to a crowd of about 2,500 at Bersatu's first anniversary celebration in Muar, Johor tonight.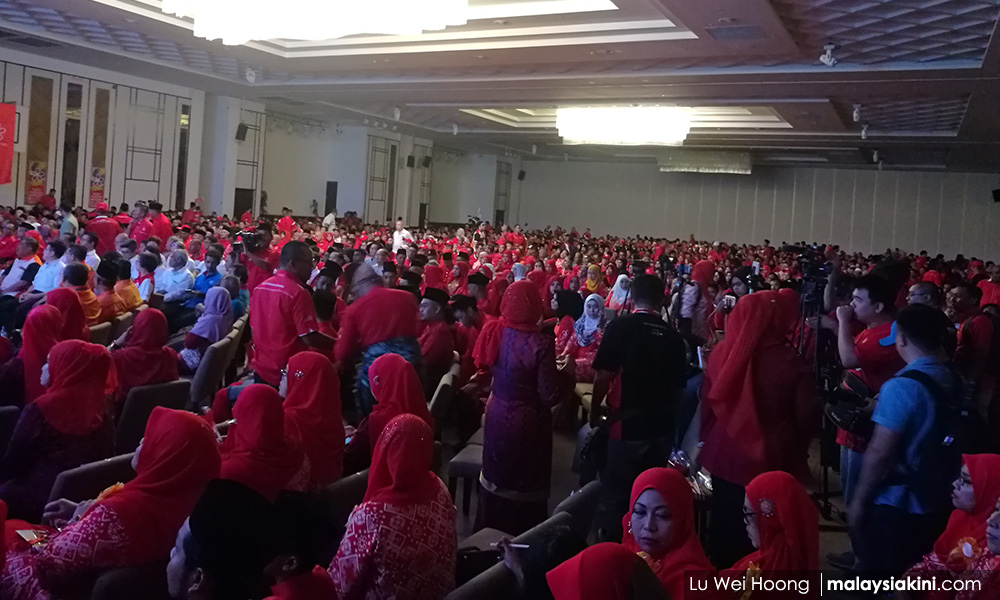 The power to appoint and remove top officials of public institutions has been heavily criticised, particularly after Prime Minister Najib Abdul Razak's sudden removal of Abdul Gani Patail as attorney-general in July 2015, due to "health reasons."
Gani was at the time heading a multi-agency taskforce looking into the 1MDB scandal.
In Jan 2016, his successor Mohamed Apandi Ali cleared Najib of any wrongdoing in cases linked to 1MDB, a decision that has been hotly disputed by the premier's detractors.
Muhyiddin said the 1MDB scandal has shown how the prime minister's influence and powers stifle the independence of public institutions like MACC, the Attorney-General's Chambers, and the police.
"As a result, many high profile cases, especially involving the prime minister and those around him, see no action, even though there is solid evidence to charge them for crimes," he added.
Harapan had previously said that if it were to form the new government, the post of prime minister would be limited to two terms.
Muhyiddin in his speech tonight further claimed that Bersatu will push for changes that would bar a prime minister from also becoming the finance minister.
– M'kini
.