'NO CLASS' SHAHRIR ACCUSES RAFIZI OF TRYING APPLE-POLISH DR M, YET HAS NO GUTS TO DEBATE PANDAN MP ON FELDA LAND TRANSFER
PKR vice-president Rafizi Ramli appears to possess a great interest in developers and does not wish to see Felda protecting its interests, according to the government agency's chairperson Shahrir Abdul Samad.
He said the opposition lawmaker should be supportive of Felda safeguarding its interests while the development of Kuala Lumpur Vertical City (KLVC) in Jalan Semarak is ongoing.
Questioning Rafizi's alleged change in position, Shahrir wondered if it was due to former premier Dr Mahathir Mohamad's influence.
"Why has he changed his stance? Must be because of his association with Dr M. You know, now he (Mahathir) is very pro-developer, pro-big companies (laughs)," he told Malaysiakini.
The Johor Bahru MP also dismissed Rafizi's challenge to a debate on the issue.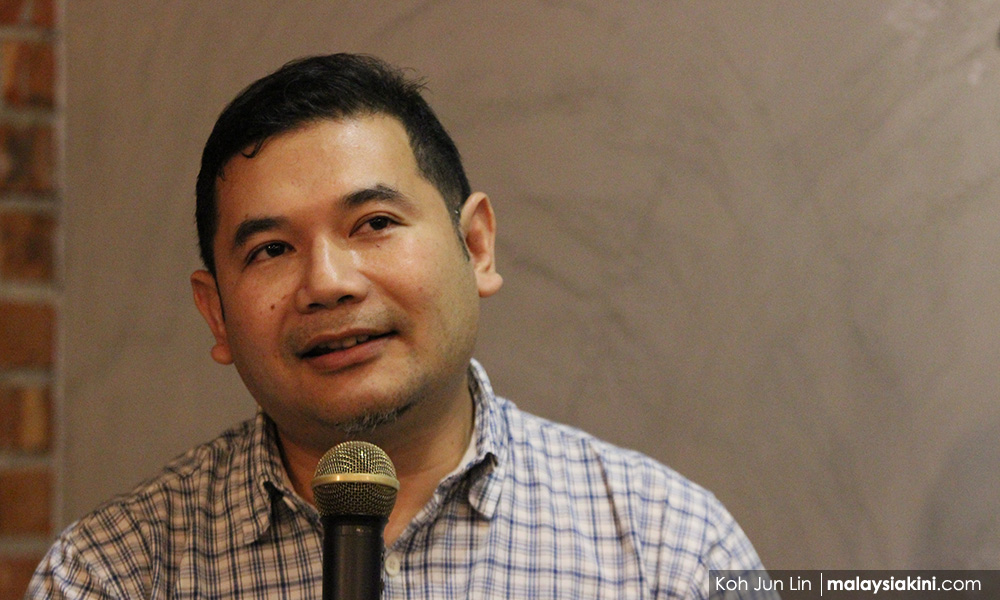 In a statement yesterday, Rafizi (photo) said the Felda land in Jalan Semarak was "gone forever" and that most were not aware of the land having been sold to the developer Synergy Promenade Sdn Bhd (SPSB).
Last week, SPSB offered to return to Felda the plots of land in Jalan Semarak, after it was revealed that ownership of the land, worth an estimated RM270 million, had been transferred to the privately-owned company in an allegedly dubious transaction in 2015.
However, Rafizi claimed that only a portion of the land would be returned.
No need for debate
Rafizi also claimed that as approval was given for the construction of KLVC, the individual lots that had been built were now owned by the developers and the buyers.
Commenting on this, Shahrir said: "Once the land is developed into built units, the ownership of these built units will go to the buyers. Everybody knows, right? So what is the debate about that? What is there to debate about it?"
"Everybody knows, all landowners who enter into an agreement with developers to develop their land into built units, which will then be sold to buyers, the buyers will have ownership of the built units.
"All developers know that. So what is there to debate?" he added.
The KLVC project comprises seven towers, whereby one – Tower1A – is under construction and scheduled for completion on Aug 17 next year.
Felda had alleged that the SPSB, which had power of attorney over the land, had engaged in a dubious land transfer although Felda was still the legitimate landowner.
Upon discovering this in February, Felda sought the return of four plots of land and succeeded in doing so last month.
However, a forensic audit on the KLVC project and police investigations on the alleged dubious land transfer is currently underway.
Rafizi should appreciate transparency
Meanwhile, Shahrir dismissed Rafizi's allegation that Felda was engaging in "sandiwara" (drama) by making the matter public.
He said Felda was being transparent, which was what the public and the opposition wanted.
"Why we want to have more transparency is so that we will have good governance and there will be no cronyism.
"But why is Rafizi now not supportive of transparency and more supportive of cronyism? Is it because his PM-designate has a history of cronyism," he said.
Rafizi had accused Felda and Shahrir of making the issue public and followed up with a resolution because the elections were near.
– M'kini
.