NEUTRALITY OF MERDEKA CENTRE POLL IN SPOTLIGHT: 'I DON'T KNOW WHAT IS THE BASIS… BUT THEY ARE ENTITLED TO DAYDREAM' – DR M ON NAJIB SURE TO WIN WITH TWO-THIRDS MAJORITY POLL RESULT
Bersatu chairperson Dr Mahathir Mohamad, buoyed by his success of getting Pakatan Harapan to rally around him as the prime ministerial candidate, shot down a poll by well-known independent pollster Merdeka Centre which predicted BN's imminent victory.
Mahathir dismissed the poll, which predicted that BN could even regain the coveted two-thirds majority in Parliament, as a case of daydreaming.
"They are entitled to daydream, they can dream whatever they like," he said at a press conference held after Harapan's convention in Shah Alam today.
Mahathir said he did not know the basis for Merdeka Centre's prediction but stressed that he did not believe it to be correct.
Pressed on the reason, he said, "There has never been an election where the government has so many issues to answer for but cannot (do so).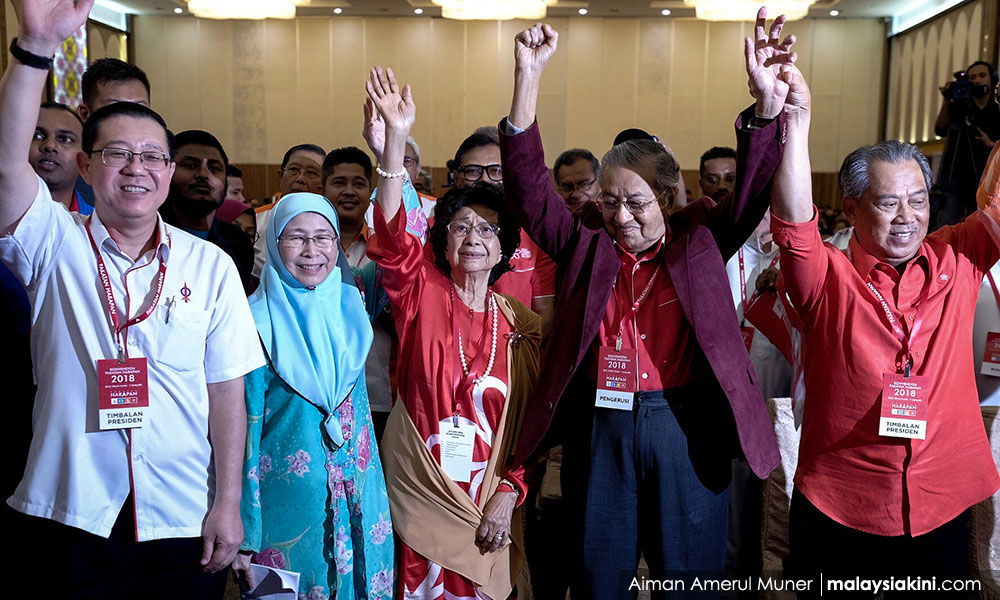 Merdeka Centre had conducted an election and current affairs briefing for CIMB Bank earlier this week.
The briefing was not open to the public but some of its findings had been leaked online.
According to slides uploaded on the internet, among the observations made by Merdeka Centre was that PAS appeared bent on helping BN win by playing the spoiler in the 14th general elections.
The research centre also speculated that PAS may have been promised an unspecified reward.
At his speech during the Harapan convention, Mahathir particularly thanked Parti Amanah Negara for making the seat negotiations a success.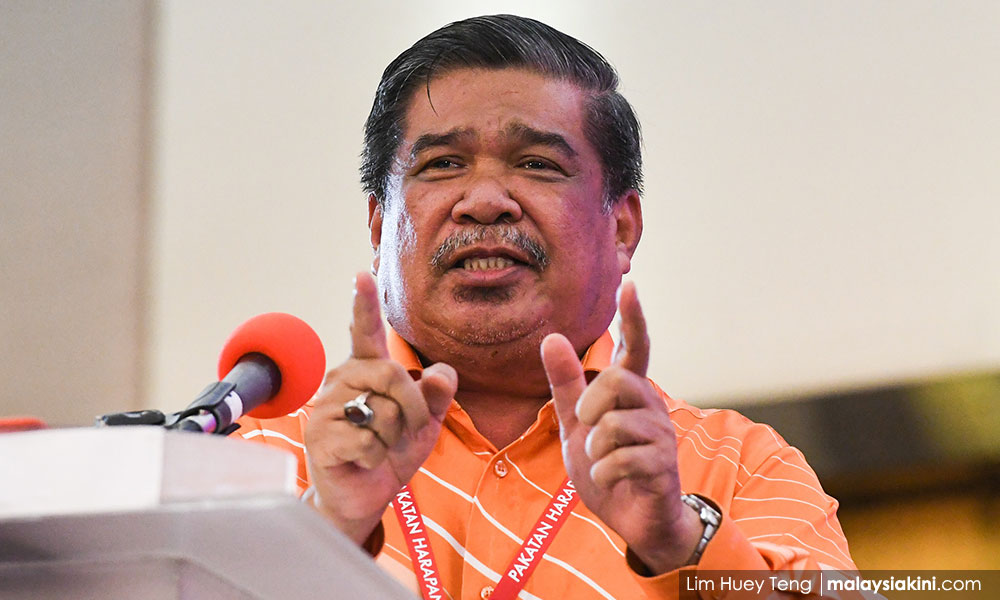 The Harapan top guns then gave Amanah president Mohamad Sabu (photo) a standing ovation.
Amanah grassroots leaders in several states were not happy with the seat allocation negotiations achieved yesterday.
Mahathir, however, declined to talk about the seat negotiation later at the press conference.
"Every party was unhappy, not just one party. This means, we were fair," he added.
"Some unhappy with getting too little seats, some unhappy for not getting the seats they wanted," he said.
"Too few seats for Amanah? There was a reason for this, ask them," he said.
Amanah only secured 27 parliamentary seats out of 156 seats in peninsular Malaysia.
– M'kini
.