NAJIB'S PETTINESS REVEALED FOR THE WHOLE COUNTRY TO SEE: DR M COUNTERS PMO'S LIES, LISTS DOWN ALL LOST PERKS
Pakatan Harapan chairperson Dr Mahathir Mohamad has listed out the withdrawal of several of his privileges once provided by Putrajaya.
This would counter the claims by Prime Minister's Department yesterday that none of the perks for the former prime minister had been removed, he added.
"Such treatment was never given to former prime ministers such as Tunku Abdul Rahman and Hussein Onn even though they did not support the government at one time," said Mahathir on his blog today.
The list of lost perks are as follows: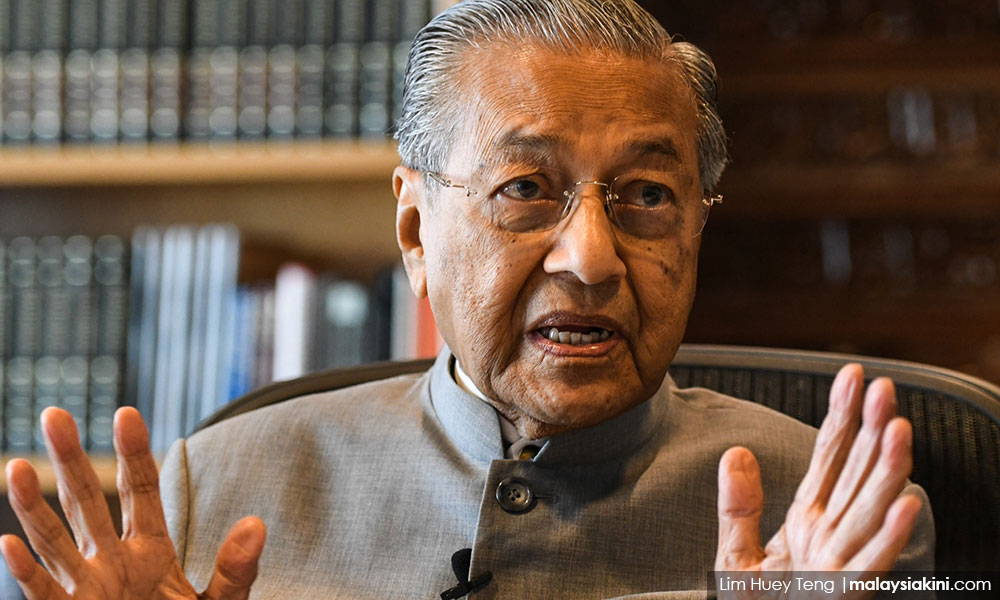 Putrajaya rented an office for Mahathir at the Perdana Leadership Foundation. The tenancy agreement was terminated and Mahathir was asked to use another government-owned space which was "unsuitable".
Mahathir claimed that he was once allowed to use government aircrafts after retirement, in accordance with the law.
Mahathir claimed that he has been "indirectly" denied access to the federal government accommodations in London.
Two outriders and four police commandos which were supplied after the "pepper spray incident" in 2006 have been withdrawn. Mahathir claimed that another former prime minister still has such privileges.
Mahathir said he was sacked as Petronas advisor and Universiti Teknologi Petronas chancellor. He said private universities are also being advised to remove him as chancellor.
Mahathir said he is not allowed to use halls operated by the state and the federal government in states administered by BN. He claimed that private venues were warned of dire consequences if the venue was leased for events that he will attend.
Mahathir also complained about Putrajaya's decision to replace some of his staff, including the cook.
– M'kini
.