NAJIB'S FORKED TONGUE BIGGER THAN PETRONAS TWIN TOWERS? GET YOUR STORY STRAIGHT – IS DAP 'TOP DOG', 'EVIL PUPPET MASTER' OR 'NO HOPE' CONTESTANT', HARAPAN RAPS PM
Prime Minister Najib Abdul Razak cannot get his story straight on whether DAP is truly powerful, said Pasir Pinji state assemblyperson Howard Lee.
Lee said Najib appears to be providing different narratives on DAP's position in Pakatan Harapan depending on his audience.
For instance, Najib told the MCA annual delegates meeting yesterday that they must let the Chinese community know that DAP could not possibly form the federal government.
However, Lee (photo) pointed out that Najib and his party Umno have constantly propagated the idea that DAP will control the federal government should Pakatan Harapan win in the coming elections.
"On the other hand, the entire UMNO machinery is peddling to the Malay community that DAP is Harapan's evil puppet master, hell-bent on suppressing Malays into servitude.
"His press secretary too, labelled DAP as the 'top dog' in Harapan, dictating Harapan's narrative behind the scenes," said Lee in a statement.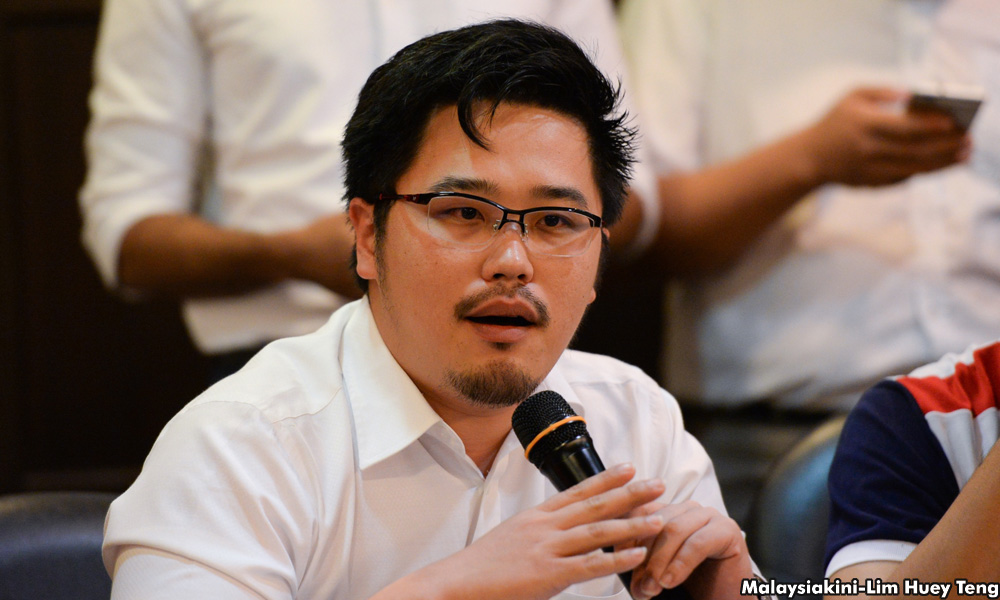 Lee said that this showed that the premier was a liar, spinning different stories to different ethnic groups to serve his agenda.
Meanwhile, Lee criticised MCA delegates for cheering on Najib when the latter said "If the Chinese community wants more, then support BN" at the meeting.
Lee said the MCA delegates appear to be accepting blackmail and humiliation.
"Such a shame that MCA has let their level of disgrace and dishonour come to this. Such a shame for Malaysians to have the utter disgrace that is Najib as prime minister," said Lee.
– M'kini
.