NAJIB'S EMBATTLED PIVOT: RISING INVESTMENTS FROM CHINA – BOON OR BANE FOR MALAYSIA?
PETALING JAYA – The rise in investments by companies from China in Malaysia's strategic assets should not be seen entirely as negative, if they can provide low opportunity cost and better value for assets, economists say.
A total of 140 contracts, valued at RM38 billion, were awarded to contractors from China between 2010 and October, 2016, the Dewan Negara was told last week. According to Deputy Works Minister Rosnah Abdul Rashid Shirlin, of these, only three involved government contracts, worth RM885 million, while the remainder were private projects.
Professor of economics at Sunway University Business School Dr Yeah Kim Leng highlighted that more countries are liberalising their strategic industries to foreigners as more and more state-owned enterprises pursue long-term commercial interest.
"As long as the opportunity cost is low and the best value is offered, then it should not be a concern given that the decision made would have to be on long term interest," he told SunBiz.
One of the big names from China is China Railway Engineering Corp (CREC), which is partnering Iskandar Waterfront Holdings Sdn Bhd for the RM200 billion Bandar Malaysia project.
Meanwhile, 1Malaysia Development Bhd (1MDB) last November announced the disposal of its entire stake in all its energy assets held under Edra Global Energy Bhd to China General Nuclear Power Corp for RM9.83 billion cash.
On this, Yeah said it will not create a major problem to the economy if the Chinese investor can bring capital and sustain the industry growth.
"Unless it is under the control of foreign parties and is not able to reduce the price or quantity of supply, then only it will become a concern. Given that the energy sector has become more commercialised, it is likely to be run on an arm's length basis without interference from the ultimate ownership," he added.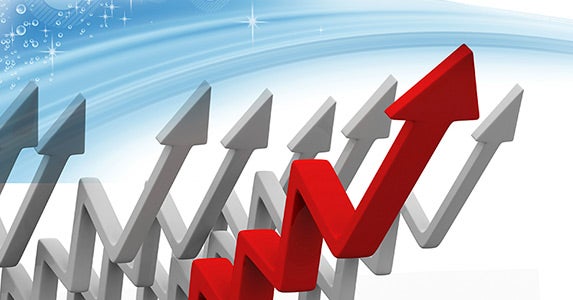 Yeah went on to say the government once labelled a sector like telecommunications as a strategic asset, but it has since been liberalised.
"I think as long as the ownership and operation of the enterprise do not jeopardise the national interest, then I think we don't need to worry. If there is any concern over political interference, then the government can still have the final say in terms of golden share and majority share. There are ways to ensure national interests are not jeopardised," he said.
Socio-Economic Research Centre executive director Lee Heng Guie said one should not be afraid of China as it is just like any other countries looking for investment opportunities.
"Any FDI (foreign direct investment) coming in, whether from China (or elsewhere), is positive for Malaysia. It's more about how the recipient countries make full use of it … I look at China in a bigger picture. It's a major export of capital which you can't ignore," he told SunBiz.
According to the Department of Statistics, Asia was the main sources of foreign direct investment (FDI) flows for Malaysia in 2015 at 64.7%, followed by Americas (16.4%) and Europe (14.1%). The main countries of FDI flows in Asia were Japan and Singapore.
Yeah said the rise of Chinese investment does help mitigate the FDI drop from other countries, which affirms foreign investors' confidence in the Malaysian economy in current challenging times. "This is a positive development as Chinese investors are now focusing their investments on Southeast Asia."
Investment value from China, however, is still relatively small compared with other countries, Yeah said, therefore it should not pose major concerns over the dominance issue.
With the increase of ownership of Chinese firms in local assets, Lee is hoping the government will strike a win-win deal for foreign and local parties for any partnerships.
For example, he said, the joint venture firm can source materials from domestic companies when it comes to procurement.
Although China Communications Construction Company has bagged the RM55 billion East Coast Rail Link project, Lee expects to see participation from local firms.
"We have proven companies like Gamuda Bhd and MMC Corp Bhd, whereby they have proven track record in public infrastructure. At the same time, you also want the multiplier effect to go down to the second and third liners," he said.
Nonetheless, Lee said local firms must build up their capability and financial strength in view of more local property projects appointing Chinese firms as their contractors. "When you open up the market, you encourage more players into the market. Those who are competitive will survive."
Recently Titijaya Land Bhd announced its partnership with China's CREC for a mixed development project on Jalan Ampang, Kuala Lumpur, with a gross development value of RM2.1 billion.
Associated Chinese Chambers of Commerce and Industry of Malaysia president Datuk Ter Leong Yap is of the view that local businesses should not be overly concerned about the rise of Chinese investments in Malaysia.
"For those who are ready, obviously it is a huge opportunity. For those who are not ready, then it is a threat. In all situations, any businesses face opportunities and threats, depending how they position themselves or capitalise on the situation," he said.
– Sundaily
.