NAJIB'S 1MDB & SATAY LEGACY: SO MISERABLE ARE HIS ACHIEVEMENTS, NOW EVEN 'SKYROCKETING' SATAY SALES DUE TO HIS EFFORTS
Prime Minister Najib Abdul Razak believes that his "infra-rakyat" efforts or infrastructure projects for the people have been the main reason behind the skyrocketing satay sales in Kajang.
"I am even told that the sales of satay in Kajang has skyrocketed due to the existence of the Mass Rapid Transit (MRT) line," Najib said.
The second phase of the MRT Sungai Buloh-Kajang (SBK) line was launched in July. At the launch of the MRT line, Najib had promised that it would be the beginning of many infra-rakyat projects in the country.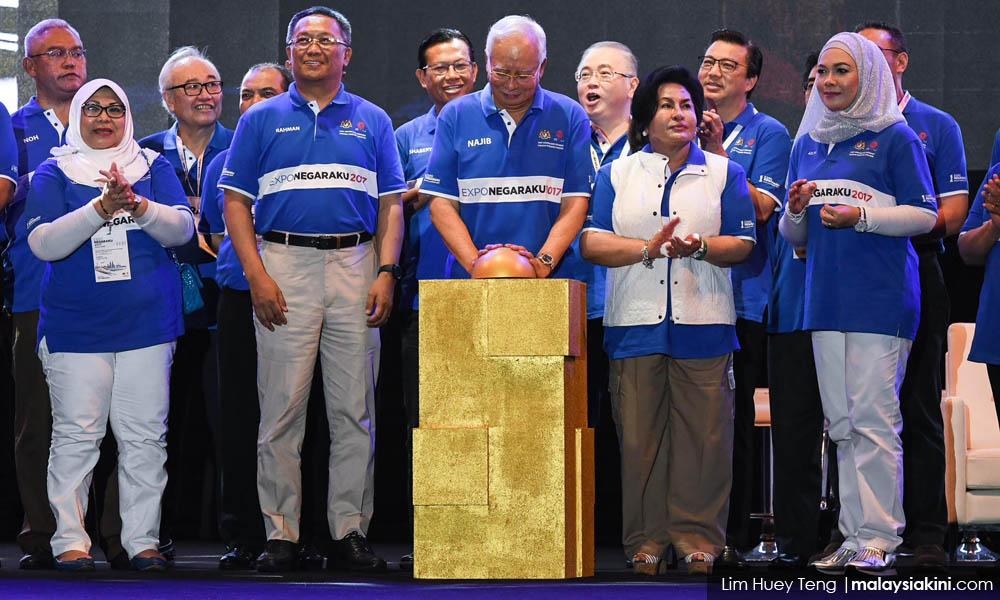 In his opening speech at the Negaraku exposition at Dataran Merdeka tonight, Najib stated how the government has always come out with plans, delivered them and will continue to deliver.
"We want the rakyat to judge how everything we have done so far is in the form of infra-rakyat.
"This is the reason why I have changed the term infrastructure to infra-rakyat because everything we do is for the rakyat," he said.
Citing the MRT project, Najib noted how shop owners along Bukit Bintang had protested against it during its initial stage six years ago.
"I told them that the project won't disturb their ownership and that with the MRT, the value of their shops will be higher.
"Today I am told that many are satisfied with the existence of the MRT. Some even came to me stating their regret how they don't have the MRT line."
Coming out with the MRT, he added, has not been an easy feat.
"Many countries have mentioned about having their own MRT, I don't want to mention what country here. But until today we don't even see its shadow.
"We don't only deliver when we promise but we have ensured that it got completed early and managed to save RM2 billion.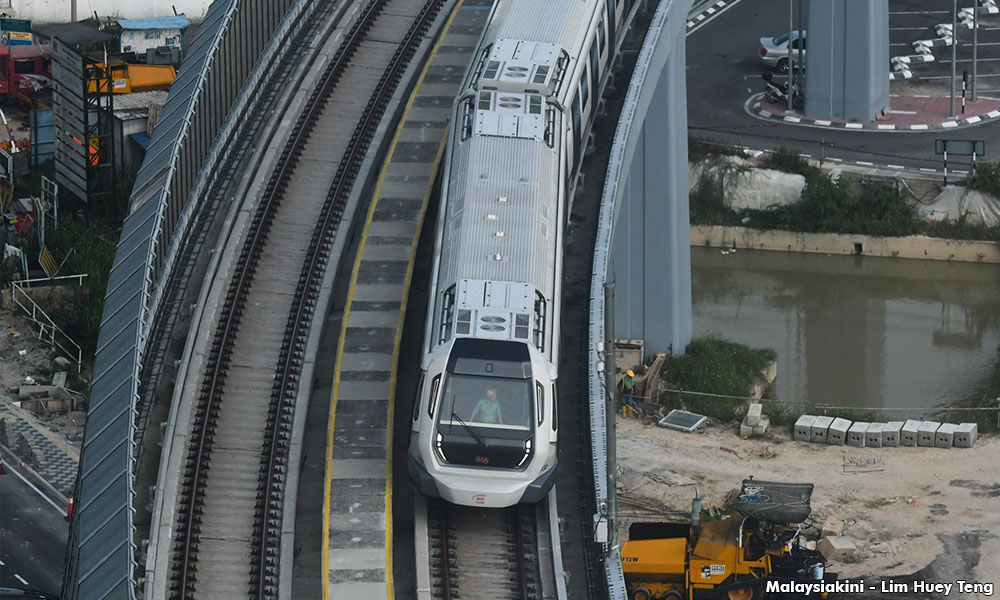 "If we can deliver the MRT, we can also deliver other things as well," he added.
A bright future under the current administration, he said, is not mere empty talk.
"We will not be making promises to the rakyat if we cannot deliver them."
Speaking further about infra-rakyat, Najib said the government does not only provide facilities but also ensures that the rakyat can be optimistic about their future.
"Basically, your future is in good hands.
"You don't have to turn left, you don't have to turn right, you shouldn't be influenced by incitement of hatred from certain quarters."
Citing his recent participation at the Asia Pacific Economic Cooperation (Apec) and Asean summits, Najib said the country was indeed successful at the international stage.
"World leaders respect us, the president of China, the US president, other prime ministers respect us.
"Those that don't respect us are only satu, dua ekor (one or two people) in the country," he claimed.
– M'kini
.