NAJIB WILL LOSE KEDAH TO MAHATHIR: MUHYIDDIN ALSO PREDICTS UMNO, PAS MERGER – 'IT WILL BE GOOD FOR PAKATAN AS WE CAN HAVE STRAIGHT FIGHTS'
Pakatan Harapan will stand a better chance of winning seats in the next general election if PAS merges with Umno, said Parti Pribumi Bersatu Malaysia (Bersatu) president Muhyiddin Yassin.
He said this is because Harapan would be involved in straight fights as opposed to three-cornered battles in the next general election.
"We in Harapan will continue to strategise to face the fact that PAS is no longer with us, we may face three-cornered fights.
"It will be good if they merge with Umno, we can have straight fights. The chances of winning is better. Whatever it is, we will come up with strategies to be victorious," he told a press conference in Kedah, which was shown live on Facebook, this morning.
The Bersatu president also criticised PAS for willing to work with Umno.
"We know that throughout their (PAS) history, they have been against everything Umno and BN have done… We have also explained that Umno is now linked to corruption and abuse of power.
"So it is surprising why PAS is willing to cooperate (with Umno)," added the former deputy prime minister and ex-Umno number two.
Last week, the PAS syura council upheld the decision made at the Islamist party's muktamar or annual meet to cut political ties with PKR.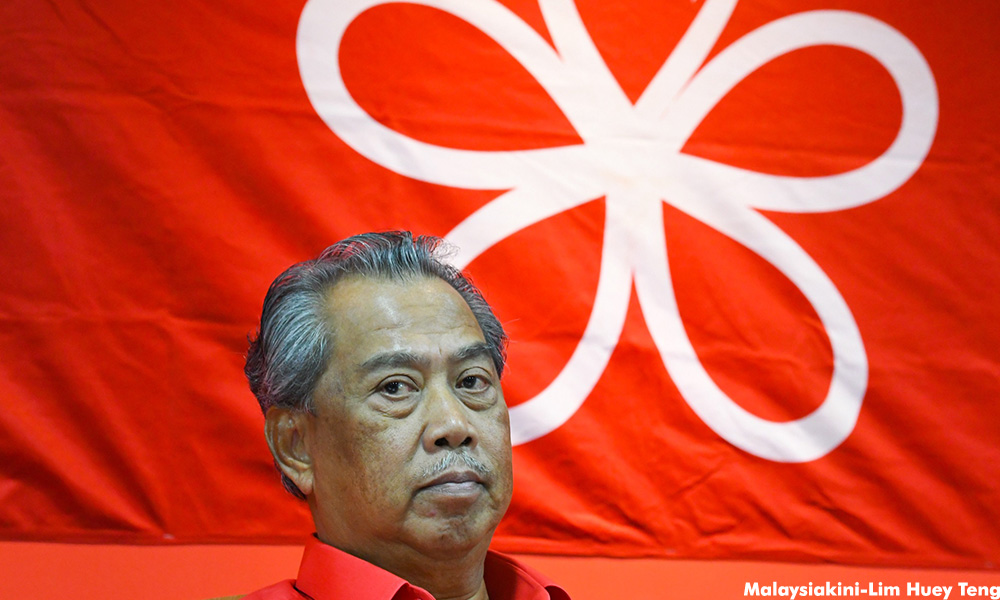 Yesterday, Bersatu strategist Rais Hussin Mohamed Ariff disclosed how a group of five individuals in PAS had purportedly foiled plans for Bersatu and PAS to cooperate.
He had accused this group of working hard for Umno.
However, PAS deputy president Tuan Ibrahim Tuan Man blamed Bersatu chairperson Dr Mahathir Mohamad for the talks going south.
Meanwhile, Muhyiddin told the press conference in Kedah that Harapan is confident of taking the state.
"I am confident we can win. I personally feel that they (voters) are angry with the government over the GST and higher cost of living," he added.
Kedah is the home state of Mahathir. His son and Bersatu deputy president Mukhriz was the former menteri besar.
– M'kini
.