NAJIB STRUGGLES TO CONTAIN ALTANTUYA MURDER: DEEPAK GIVES 2 CONFLICTING STATEMENTS – ONE EXPOSING NAJIB & ROSMAH'S ROLE IN GETTING BALA TO REVERSE HIS DECLARATION & THE OTHER DRAFTED BY PM'S LAWYER SHAFEE DENYING BALA'S WIDOW'S CLAIM
A  lawyer appearing for the widow of the late private investigator P Balasubramaniam has brought to the attention of the Kuala Lumpur High Court, two conflicting defences given by Deepak Jaikishan, with regards to the woman's suit against Prime Minister Najib Abdul Razak, his wife Rosmah Mansor, and seven others.
In the letter dated yesterday given to Justice Hue Siew Kheng by Americk Sidhu, who is representing A Santamil Selvi, the lawyer is seeking to strike out Deepak's defence in the suit, filed on Monday, via his lawyers Shafee and Co.
In the letter sighted by Malaysiakini, Americk said Deepak had personally delivered his defence to him on Oct 25, while the other one from Shafee was sent on Nov 6.
"Upon perusal of both these statements of defence, we notice that they differ substantially in the material particulars pleaded both in substance and in content," the letter states.
Americk's firm presented a copy of the document dated on Oct 25, and an email attachment of the statement of defence to the court.
"We have instructions to apply to strike out the eighth defendant (Deepak) statement of defence dated Nov 6th," the letter added.
RELATED STORY: ALTANTUYA BOMBSHELL: 'BLACKMAILED BY NAJIB & ROSMAH', EX CONFIDANT DEEPAK GIVES BALA'S WIDOW RM250K CASH AFTER CHANGING HIS DEFENCE NAMING DUO AS 'MASTERMINDS'
Copies of this letter were also sent to the lawyers of the eight defendants, including Hafarizam, Wan Aishah and Mubarak, which is the firm representing Najib and Rosmah.
The earlier defence document given to Americk was attached to the letter given to court, and based on a file search on the letter and Deepak's earlier defence, Najib and Rosmah had been implicated in the events leading to Balasubramaniam's exile to India, for five years between 2008 and 2013.
However, in the second defence, which was sent to Americk by Shafee on Nov 6, Deepak had said he had no knowledge of the purported involvement of the prime minister and his wife. Deepak, in his second defence, had also sought to strike out the suit filed by Santamil Selvi and her three children.
Both Najib and Rosmah had previously, in their defence, denied all allegations made by Santamil Selvi in her statement of claim and sought to strike out the suit on the grounds of res judicata and estoppel.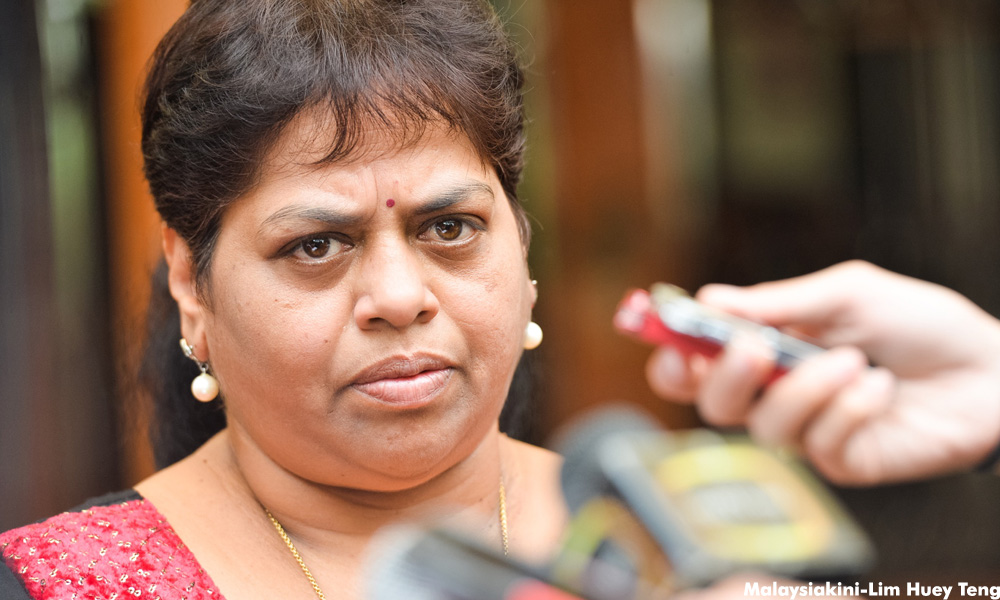 During the last proceeding of the case on Nov 1, Deepak was reportedly the only one defendant, yet to file a defence.
On Oct 11, Justice Hue had rejected the eight defendants' application for a stay in filing the defence. At that time, Deepak had discharged his lawyer Shafee, only for the senior lawyer to be appointed back on Oct 30, according to a file search.
Santamil Selvi filed the suit on Aug 1, claiming injury and loss of income, following the family's exile to India in 2008, after Balasubramaniam's second statutory declaration on the murder of Altantuya Shaaribuu.
On Nov 27 and 28, 2012, Deepak in an interview with Malaysiakini, said he regretted being a fixer to Balasubramaniam's second SD reversal.
Malaysiakini has texted Shafee regarding the matter and is awaiting his reply.
MKINI
.