NAJIB SIMPLY TOO UNPOPULAR NOW: HE DOESN'T HAVE A CHANCE IF HE CALLS FOR EARLY POLLS – RAFIZI EXPECTS GE14 ONLY FROM MID-APRIL TO LATE JULY NEXT YEAR
The next general election would be held between mid-April to late-July next year, speculated PKR vice-president Mohd Rafizi Ramli.
He said his prediction is based on the monthly nationwide surveys conducted by his research house and electoral education group Invoke, which found that Najib currently has a low level of support.
"The reason (for holding polls between mid-April and late-July) is because Najib doesn't have a chance to call the election now. His level of support is not good.
"He would need two, three months to rally more support and the only (election) window still open is between April and July," he said in a speech in Subang Jaya last night.
He added that although Najib has the prerogative to call the election earlier, doing so would mean risking defeat.
The event last night was organised to see the signing of an agreement between 30 prospective candidates for the coming election and Invoke.
As part of the agreement, Invoke would leverage on its volunteers and data analysis capabilities to support the prospective candidates' election campaigns.
In return, the candidates would publicly declare their assets each year and commit to a reform agenda.
Candidates who fail to do so would be deemed to have violated the agreement and would face a fine of RM20 million into a trust fund to be set up by Invoke to provide scholarships for students from poor families.
Three-cornered fights not gloomy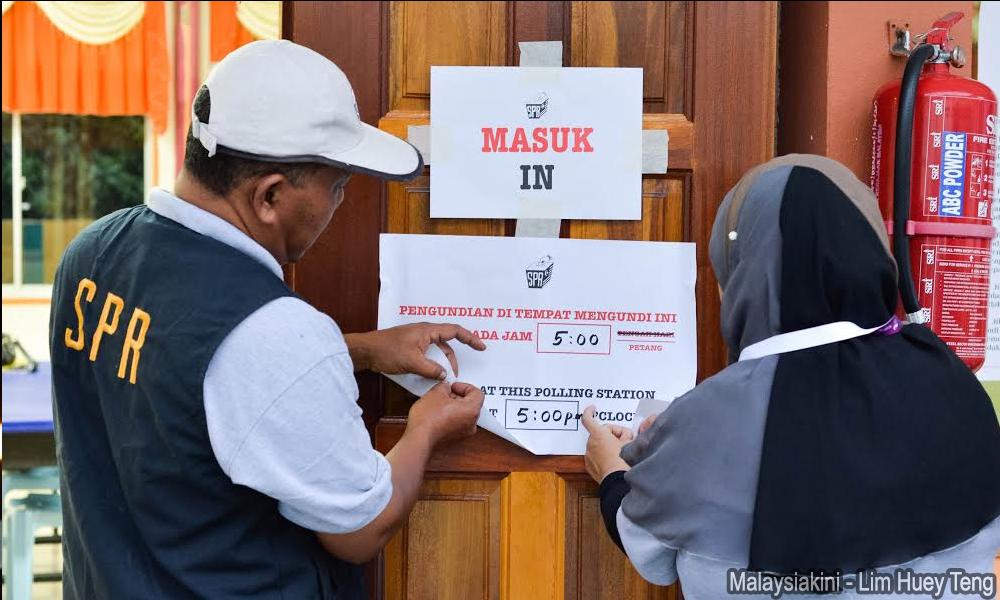 However, only 25 prospective candidates turned up, while the rest were said to be still on board with the programme but could not be present for various reasons.
Regardless of the turnout, Rafizi said there would be more events like last night's each month until the general election is called. By law, elections must be held by August next year.
Meanwhile, Rafizi said the November round of Invoke's monthly surveys had found that only 39 percent of respondents said they would vote for BN in the event of a three-cornered fight.
The figure had been hovering around 40 percent since January this year, give or take two percentage points.
"With only 39 percent of votes – meaning that 61 percent are rejecting BN – Najib would not dare to call an election," he said.
MKINI
.