NAJIB, ROSMAH & RIZA NOT OFF THE HOOK: 'PUBLIC OFFICIALS & THEIR ASSOCIATES' CONSPIRED WITH JHO LOW, ERIC TAN & JASMINE LOO TO STEAL BILLIONS FROM 1MDB – U.S. DOJ STATE IN LATEST COURT DOCUMENTS
There is no mention of Malaysian Official 1 (MO1), his spouse, or any transfers or gifts made to them in the US Department of Justice's (DOJ) latest court filings to stay its civil forfeiture suits on 1MDB-linked assets.
The DOJ had, in its stay applications, provided a summary of the background behind its civil forfeiture suits.
In the document sighted by Malaysiakini, the only persons of interest the DOJ had previously identified and mentioned this time around were Jho Low, his associate-cum-alias Eric Tan, and former 1MDB officer Jasmine Loo.
The document, however, did say that multiple individuals "including public officials and their associates, conspired to fraudulently divert billions of dollars from 1MDB through various means".
The DOJ had filed three rounds of civil forfeiture suits on 1MDB, seeking to seize over US$1.7 billion in assets.
The department is now seeking a stay on 13 out of the 14 suits it filed in the first round of filings in July 2016, in order to facilitate ongoing criminal investigations.
Riza Aziz, the stepson of Prime Minister Najib Abdul Razak, is also not mentioned in the new DOJ court filing.
The department had previously claimed that Riza had used 1MDB funds to purchase properties in New York, Beverly Hills, and London, some of which he acquired from Low.
However, the DOJ's latest filing simply states that 1MDB funds were used to buy properties in those three cities.
Meanwhile, the DOJ in its stay application also detailed the jewellery Low had bought for Australian model Miranda Kerr, including an 11.72-carat heart-shaped diamond bought for US$1.29 million.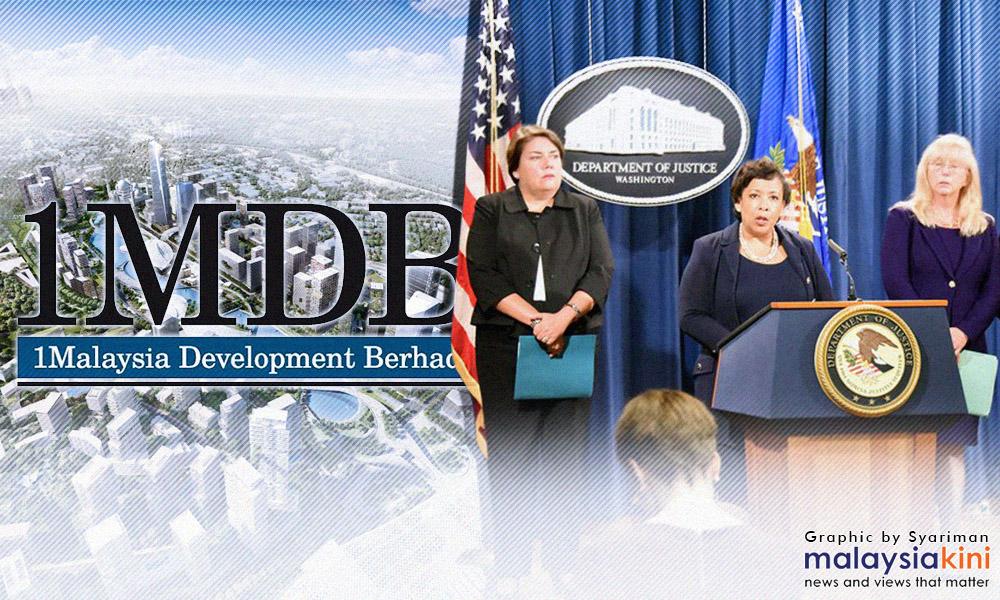 Kerr was not named or mentioned in the filing.
There was no mention of the US$681 million allegedly transferred from accounts controlled by Low to MO1, and the US$620 million which was subsequently returned to him.
Low had allegedly used a portion of the US$620 million he got back to purchase a US$27.3 million pink diamond necklace for MO1's wife.
Minister in the Prime Minister's Department Abdul Rahman Dahlan confirmed that MO1 was Najib last year.
However, he stressed the fact that Najib had not been named in the DOJ filing. Rahman said this showed that the prime minister was not a subject of the investigation.
Najib has denied misappropriating 1MDB funds, and attorney-general Mohamed Apandi Ali has also cleared him of any wrongdoing.
– M'kini
.