NAJIB CAUGHT FANNING THE ROYAL FIRE AGAINST DR M: 'UNETHICAL' UTUSAN PUTTING WORDS IN S'GOR SULTAN'S MOUTH, SAYS EX MINISTER
Former minister Zainuddin Maidin has accused Utusan Malaysia of trying to sow discord between the Selangor palace and former prime minister Dr Mahathir Mohamad.
Zainuddin, who was formerly the editor-in-chief of the Umno-owned newspaper, had taken issue with the publication of a promo box on Utusan Malaysia's front page.
The promo placed an image of Mahathir's face next to the words "Return of medals: Evidence that Mahathir is arrogant," pointing to the full story on page six of the newspaper.
"But when you read the content of the news (on page six), no one said that. It only said that Sultan Sharafuddin Idris Shah of Selangor will issue a statement over Mahathir and his wife returning the medals," he said.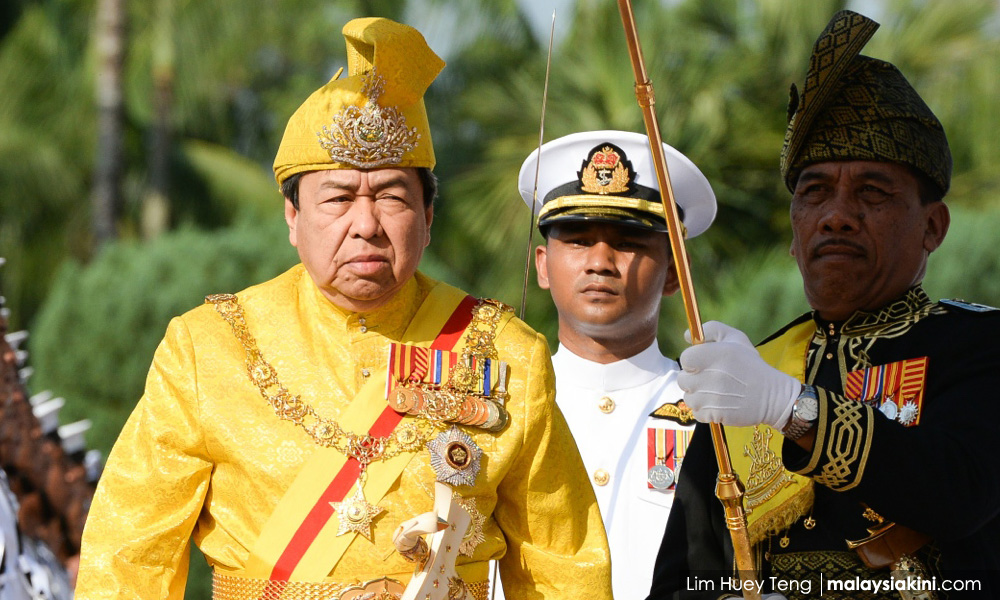 Zainuddin claimed the newspaper had tried to pass off the accusation of arrogance as the Selangor ruler's own words.
"This is an unethical act that attempts to drag the Selangor palace and the sultan into direct confrontation with Mahathir.
"It indirectly tried to put words in a mouth that had not said such words," he said.
Zainuddin demanded that the newspaper apologise to Sultan Sharafuddin for the alleged attempt to drag the ruler into politics.
Yesterday, it was revealed that Mahathir and his wife Siti Hasmah Mohamad Ali had returned their awards to the Selangor palace.
This followed the ruler's scathing attack on Mahathir in an interview, calling him an "angry man" with an "inferiority complex" who would "burn the country."
– M'kini
.