MUGABE & 'GUCCI GRACE' CAN SEEK REFUGE IN MALAYSIA, SAYS ZAHID: WILL ZIMBABWE RETURN FAVOR FOR NAJIB & 'BIRKIN ROSMAH'
The government will not prevent or object to Zimbabwe President, Robert Mugabe coming to Malaysia to seek medical treatment, says Deputy Prime Minister Ahmad Zahid Hamidi.
He said this stand was in line with the government's aim of promoting health tourism in Malaysia to the international community.
"We have no objection. We (Malaysia) do not interfere in the internal affairs of other countries," he told reporters after launching the National Blue Ocean Strategy (NBOS) Fiesta at Sekolah Menengah Kebangsaan Hutan Melintang, in Perak today.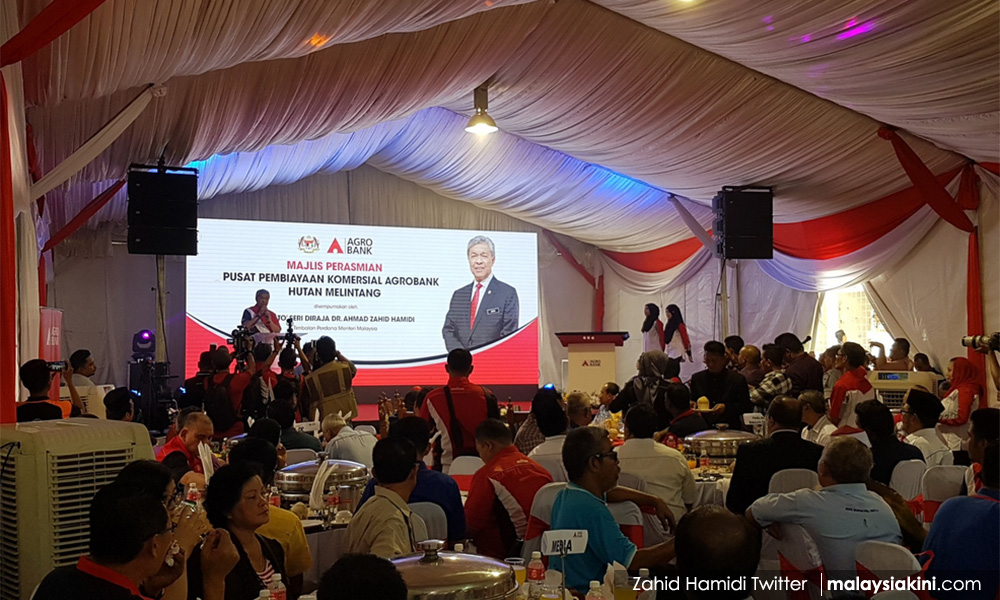 The NBOS programme, which has entered its second phase, was organised by the National Strategy Unit of the Finance Ministry in collaboration with the Tourism and Culture Ministry.
Ahmad Zahid, who is also home minister, was asked to comment on a local news portal report saying that Mugabe who was facing mounting pressure to step down, and his wife Grace might come to Singapore or Malaysia.
Ahmad Zahid said: "This is what has been reported. I have not received any report on him (Mugabe) coming to Malaysia or a neighbouring country."
However, he confirmed that the 93-year-old Zimbabwean president had come to Malaysia a number of times to seek medical treatment at private hospitals in the federal capital.
"If he wants to get further treatment, he may come (to Malaysia) or choose to go to another country.
"Based on the record we have, he (Mugabe) had sought medical treatment in Malaysia at least three times in the last 10 years," he said.
– Bernama
.