'MOSQUITOES' INFIGHTING TURNS FARCICAL AT PKR: ONLY AZMIN KNOWS WHY HE DIDN'T SHOW UP AT KEY HARAPAN MEETING – WAS IT BECAUSE HE COULD NOT CONVINCE HADI & CO TO A DECENT, ON-THE-TABLE DEAL?
PKR deputy president Mohamed Azmin Ali has been a key figure among proponents within PKR on electoral negotiations with PAS, which is why his absence at last night's Pakatan Harapan meeting has become an issue.
Last night's meeting appeared to have mainly discussed the issue of cooperation with PAS, following PKR's announcements that it would attempt to hold negotiations with the Islamist party.
Malaysiakini learned from a couple of sources that Azmin had been expected to present a proposal on cooperation with PAS at the meeting.
Furthermore, the sources claimed, last night's meeting had actually been rescheduled from an earlier date to accommodate Azmin.
"The meeting was supposed to be on held on Aug 23, but it was rescheduled to accommodate him (Azmin) because he was overseas then. But still, he did not turn up.
"I don't know why he did not turn up. If he had communicated with other leaders, I don't know, but it was not mentioned at all why he did not turn up during the meeting," PKR vice-president Rafizi Ramli told Malaysiakini today.
Rafizi also confirmed that Azmin was supposed to put forth a proposal on cooperation with PAS at the meeting among the Harapan leaders last night.
This also corroborates with what a Pakatan Harapan leader told Malaysiakini last night, after the meeting.
"(The PKR leaders) did not know why Azmin was absent, despite the meeting being rescheduled to accommodate his return from overseas.
"He (Azmin) was supposed to table a proposal on cooperation with PAS but he did not attend, nor did he forward the proposal," one leader said.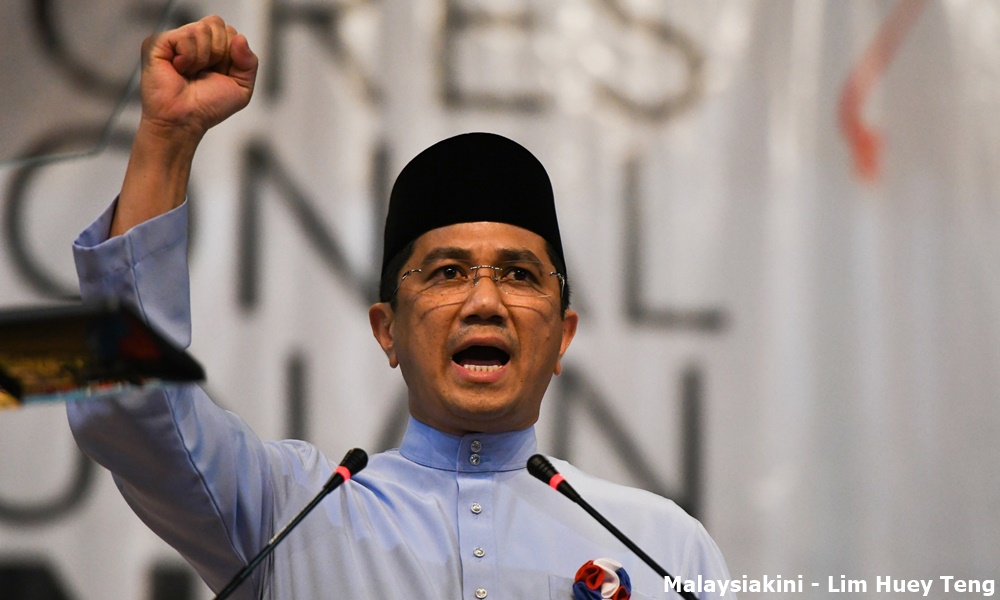 ever, PKR vice-president Tian Chua denied these allegations, saying that there was "no such thing" when asked whether Azmin was supposed to present a proposal on cooperation with PAS to the coalition last night.
Tian Chua also said that last night's meeting was scheduled to cater to all leaders, not just Azmin.
"How can a meeting be scheduled only for one person? It is to accommodate the maximum number of leaders to be present," he said.
Malaysiakini also contacted PKR Wanita chief Zuraida Kamaruddin on this matter, but she said she was not privy to such information.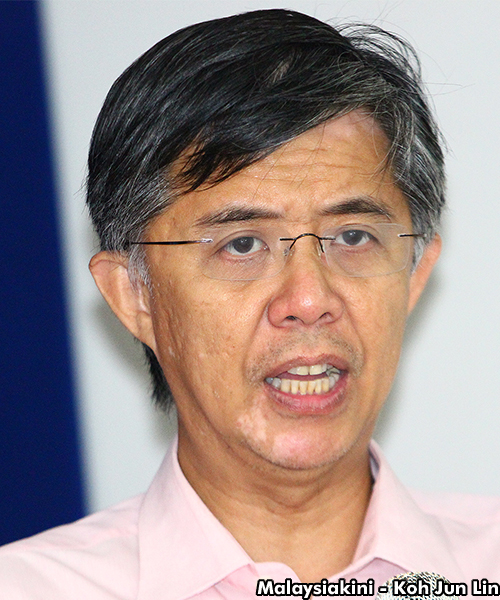 After the meeting last night, Pakatan Harapan component party chiefs declared that the coalition will not work with PAS, despite the ongoing debate within PKR on the merits of doing so.
"Pakatan Harapan will not cooperate with PAS in the 14th general election (GE14).
"Pakatan Harapan is preparing its strategy for the possibility of three-cornered contests in GE14," says a statement jointly signed by Harapan chairperson Dr Mahathir Mohamad, president Dr Wan Azizah Wan Ismail and deputy presidents Muhyiddin Yassin, Lim Guan Eng and Mohamad Sabu.
Last week, Azmin had said that PKR's negotiations with PAS were independent of Harapan.
Meanwhile, PKR's political bureau is convening for its weekly meeting today, at which heated exchanges are expected on whether to continue electoral negotiations with PAS.
MKINI
.