MCA SHOCKER – SINCE WHEN DID M'SIAN CHINESE APPOINT CHONG SIN WOON 'GOD': FARMER ARRESTED, PAHANG MCA LEADER STRIPPED OF POSTS FOR VIDEO 'DEEMED INSULTING' TO CHONG
An MCA division leader was suspended from party positions for apologising to a farmer who was arrested for sharing a video deemed insulting to deputy minister Chong Sin Woon, following the latter's "deity" jibe after the Penang floods.
China Press reported that David Choi was stripped of all party positions in the Indera Mahkota division, including as its public complaints bureau chief, committee member, and GE14 operation room, banner and pamphlet chief.
The division will write to the party's central disciplinary committee to decide on Choi's party membership.
Choi had yesterday apologised to the Taiping-based farmer, who was released from a two-day remand for sharing a Facebook live video last week, deemed insulting to Chong, who is the Deputy Education Minister.
The farmer was arrested in Taiping, Perak, and brought to Kuantan, Pahang, to be remanded for sharing the video, in which a netizen had insulted Chong using vulgar words. However, the netizen who shot the original video is yet to be located.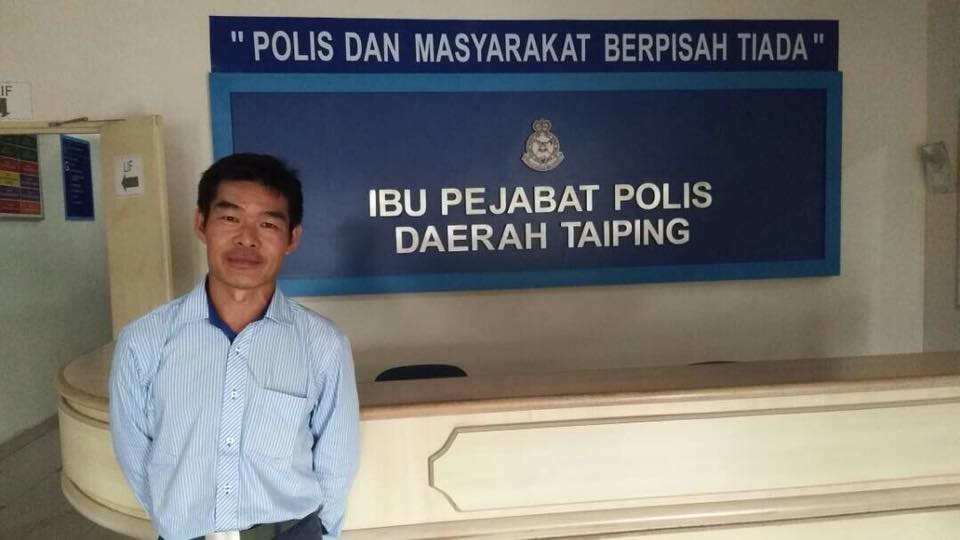 The farmer was arrested after MCA Youth lodged a report against the video.
When contacted by Malaysiakini, Choi said that in apologising, he was merely representing some of the party members.
"MCA leaders claim to represent all Chinese Malaysians, but so much effort was used to go after a poor farmer.
"The people will judge MCA from this incident. I want to tell them (MCA leaders), the Heavens are watching you," he said, adding that he had no issues with the suspension, as his position was appointed.
According to Choi, he has not received the official suspension letter from the party and he only found out (about the suspension) from media reports on the press conference held by the Indera Mahkota division to announce the matter.
"This is MCA's loss and not my loss. I will not quit MCA and if the (central) leadership wants to suspend my membership, it is their prerogative."
This is not Choi's first brush with the party leadership. In 2012, his membership as the Indera Mahkota MCA Youth chief was suspended for three years for taking a strong stance against the party leadership in regards to the Lynas rare earth refinery in Gebeng, Pahang.
He resumed his membership in 2015.
Chong courted flak over his remarks that despite Penang chief minister Lim Guan Eng's "tokong (deity-like)" status, he was unable to prevent the flood that ravaged the state on Nov 4 and 5, and therefore one "must not fight with the heavens".
Chong has since apologised over the remark.
– M'kini
.