MCA DEFENDS 'BIG BOSS' CHINA: NOBODY IS BRAIN-WASHING US, CLAIMS TI LIAN KER
MCA religious harmony bureau chief Ti Lian Ker denied the grassroots leaders it sent to China received indoctrination training by the Communist Party of China (CPC), stating that they were only learning technical knowledge.
This was after former diplomat Dennis Ignatius, in a blog posting, expressed concern about MCA's activities with the CPC including receiving cadre training.
"While details are still sketchy, it is well known that cadre training is an essential part of the CPC's indoctrination methodology," he said. However, Ti disputed this.
"As to MCA dispatching grassroots leaders and headquarters staff for training at the China Executive Leadership Academy Pudong (Celap) at the invitation of the CPC, Ignatius must rest assured that whatever training involving CPC's 'political struggle' are purely his man-made misassumption and figment of imagination.
"There is absolutely nothing ideological at all in any of its training. There is no discussion on international politics, nor courses on regional politics," Ti said in a statement today.
He pointed out that China had modernised from an agrarian-based economy to one that is high technology and heavy industry-based, becoming an economic superpower.
"The lessons taught by Celap are purely technical in nature…" Ti said.
He added that the lessons include case studies on crisis management, public relations, public skills and tools and neo-urbanisation of villages.
Ti accused Ignatius of trumpeting the opposition's message.
"As a retired civil servant, drawing a pension from the BN-run federal government, why does Ignatius echo the opposition tune that MCA appears to be 'acting as an agent of China'?" he said.
Instead, Ti said Ignatius should raise suspicion against the opposition.
"By the same token of distrust against Celap, Ignatius should also cast suspicions against opposition parties who receive funding or undertake training courses by Western-based NGOs," said Ti.
He also criticised Ignatius for questioning the presence of CPC representatives at the MCA annual general meeting, pointing out that it had also invited political parties from other countries.
Ti also defended MCA for advocating China's "One Belt, One Road" economic initiative.
"A transformed MCA does not believe in living in cocoons.
"As a political party, we recognise that we have to establish ties with political parties from abroad and play our role and seize whatever opportunities that prevail in the global arena for the benefit and advantages of our Malaysian citizens.
"His (Ignatius') continued attacks against MCA's establishment of a People's Republic of China's affairs committee, or the Belt and Road Centre is nothing more than anti-Sino mudslinging.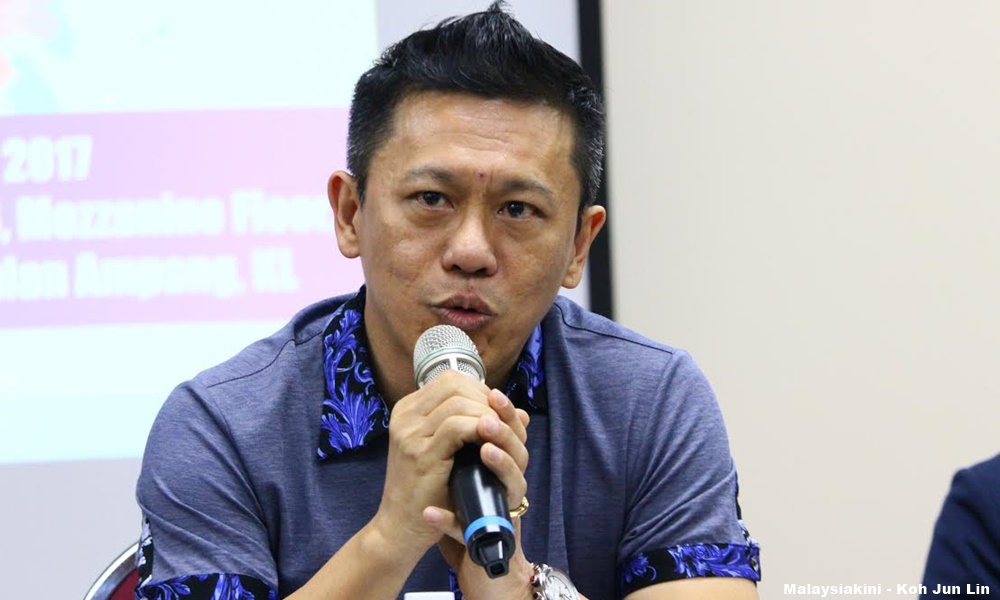 "MCA seriously urges Ignatius to shake off his Yellow Peril fears against China and MCA and support our Prime Minister Najib Abdul Razak's participation and efforts in the Belt and Road Forum and the multi-billion dollars memorandum of understanding signed through his current and previous state visits there," said Ti.
'Never since Malayan Communist Party'
Last Sunday, Ignatius said the CPC's cadre training involved some 2,900 schools where cadres were trained in the party's ideological struggles, strategies, grassroots mobilisation, economic and social policies as well as management and administration.
"While the curriculum for foreign participants is slightly different, the objective of influencing and indoctrinating foreign political parties remains the same.
"Over the longer term, the CPC hopes to build a core of foreign cadres who are sympathetic to, and supportive of, the CPC and its foreign policy and ideological goals," he said.
Ignatius acknowledged that China is Malaysia's most important political and economic partner and that we should develop close and mutually beneficial ties.
However, he noted that not since the defunct Malayan Communist Party has a local political party chosen to so thoroughly align itself with a foreign political party and promote the policies of a foreign government in such a manner.
"At the end of the day, however, relations with China, as with other countries, is about contributing to national development and strengthening national resilience.
"Allowing the CPC to embed itself into our political framework undermines our nation's security and compromises our political process; it should alarm all right thinking Malaysians," he said.
– M'kini
.