MAHFUZ TO ANNOUNCE JOINING PAKATAN HARAPAN SOON
It is no secret that Pokok Sena MP Mahfuz Omar is set to formally join Pakatan Harapan after his move, on New Year's day, to end his decades-long membership in PAS.
But which of the four Harapan parties would he join as part of his 'Pokok Sena' move remains unknown, and Mahfuz has no plan to make an announcement anytime soon.
"I'm not announcing it yet, I have only made a shortlist of my choices," the former PAS vice-president told Malaysiakini in an interview at the news portal's office yesterday.
For now, Mahfuz said, he wants to remain calm and not rush into any decision.
In his resignation letter to PAS earlier this month, Mahfuz had said that PAS's actions in the Islamic struggle – including the Syariah Court (Criminal Jurisdiction) Act 1965 (RUU 355), and the party's neutrality in Budget 2018 – were a betrayal of the people.
He had been sidelined from the party ever since an internal schism in 2015 saw him and other progressive leaders purged from the PAS leadership.
While his comrades who were booted out of the PAS leadership all quit that year to form Amanah, Mahfuz had remained in the Islamist party, albeit as a thorn in its side.
Asked to comment on what were his considerations before choosing a party, Mahfuz said the main factor was whether the people of Pokok Sena could accept the party.
"For me, the factor that needs to be weighed is how present the party is in my constituency.
"It is not a question of whether I will be a candidate, but it is about mobilising the people's support for Harapan," he said.
"My priority is to ensure that Pokok Sena becomes part of the transfer of federal power, and for its state constituencies to complete a change in the Kedah administration," he added.
Generally speaking, however, Mahfuz claimed that all four Harapan component parties – PKR, Bersatu, Amanah, and DAP – were well received by his constituents.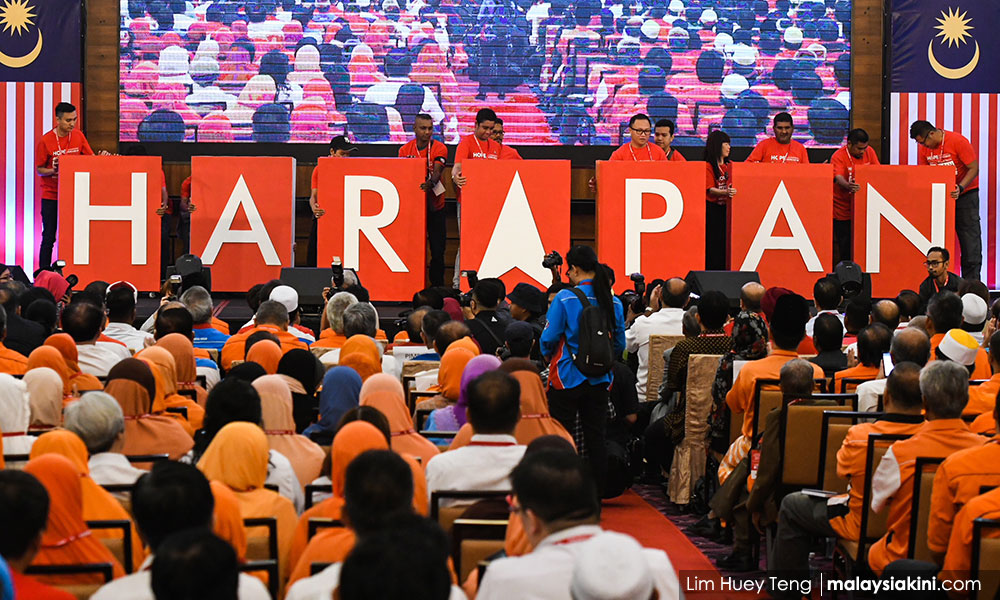 Amanah and Bersatu were especially big in Pokok Sena, with Mahfuz saying Harapan's chance in this parliamentary seat was bright because of the two parties.
Prodded on whether he was actually planning to join DAP, the former PAS information chief merely responded with a laugh.
"Wait for my announcement," he said.
– M'kini
.