'MAHATHIR WAS HOME MINISTER WHEN MARIA CHIN'S HUSBAND WAS JAILED UNDER ISA': IN BID TO EMBARRASS DR M, UMNO'S 'THUG-HERO' JAMAL SUBPOENAS EX PM, IGP & EX-IGP
Sungai Besar Umno division leader Jamal Md Yunos has served subpoenas to former prime minister Dr Mahathir Mohamad, inspector-general of police (IGP) Mohd Fuzi Harun, former IGP Khalid Abu Bakar and three others.
The six are compelled to serve as defence witnesses in the defamation suit brought by Bersih chairperson Maria Chin Abdullah against Jamal.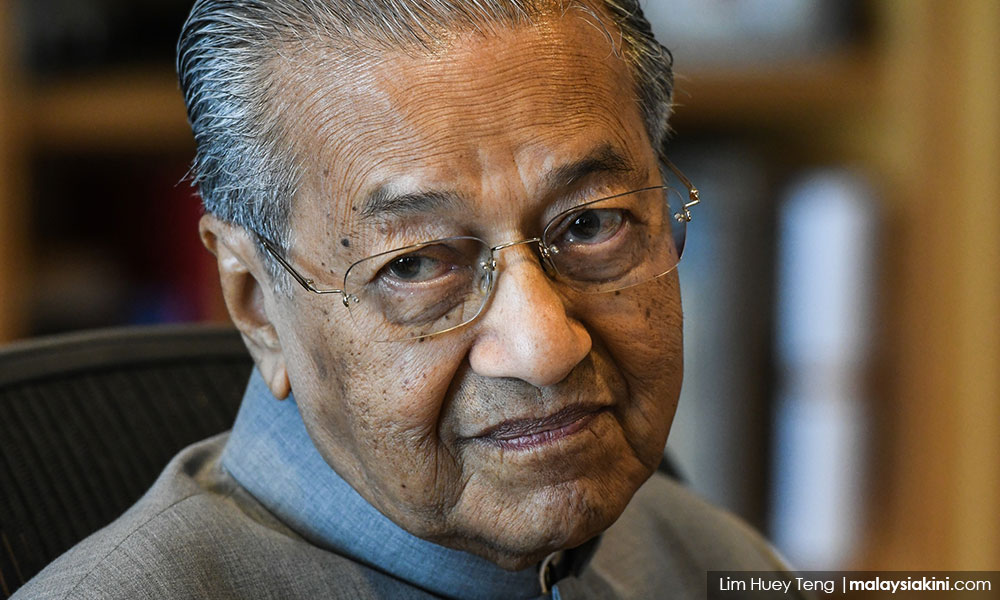 According to Jamal's counsel Mohammad Nasir Yusof, Mahathir (photo) was a material witness because the latter was the home minister when Maria's husband, the late Yunus Ali, was incarcerated under the Internal Security Act 1960 in the late 1980s.
As for Fuzi and Khalid, Nasir said that they were the national head of the special branch and the IGP respectively when Maria was detained for 11 days under the Security Offences (Special Measures) Act 2012.
"Surely the police will (be able to provide) some evidence (on what) led to her detention," Nasir told reporters today.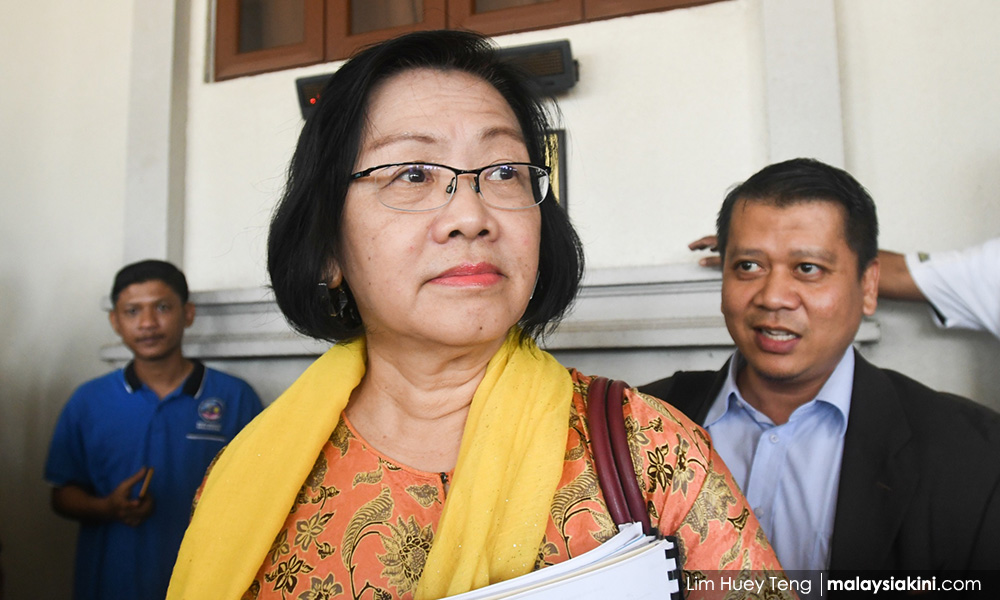 Maria (photo) filed the suit following Jamal's claim that Bersih was infiltratedby the so-called Islamic State. Jamal made the allegation on Sept 28 and Oct 4 last year.
Senior federal counsel Habibah Harun told Kuala Lumpur High Court judge Mohd Zaki Abdul Wahab that she has received instructions to set-aside the subpoena to Fuzi. The court will hear this application on Nov 10.
Justice Zaki also reminded parties that what he is looking for in the trial were facts, not the opinions of the witnesses.
The hearing of the defamation suit, which was originally scheduled for today, has been postponed to Jan 15. Justice Zaki also fixed Nov 10 to hear Fuzi's application to strike out the subpoena.
Besides Mahathir, Fuzi and Khalid, the Umno Sungai Besar division chief also will call Kuala Selangor police chief Ruslan Abdullah and Johor PKR chief Hassan Karim.
Nasir said the decision to call Hassan was due to him being associated with activist Hishamudin Rais. Hishamudin is slated to be one of three Maria's witness besides former opposition leader Anwar Ibrahim.
Lawyers N Surendran, Ambiga Sreenevasan, Latheefa Koya and Shahid Adli Kamarudin appeared for Maria.
Maria told reporters that Bersih is a coalition out to ensure free and fair elections, and not out to create violence.
Jamal said, meanwhile, that as a leader of the community, he has the right to object to Bersih which he claimed abused the Peaceful Assembly Act 2012 to hold demonstrations in Kuala Lumpur.
He also challenged Maria to organise another Bersih rally, pledging that his "red shirts" would also make an apperance.
– M'kini
.