MAHATHIR SERIOUS ABOUT BECOMING PM AGAIN? 'I DON'T KNOW, YOU TELL ME' – MUKHRIZ KEEPS ALL OPTIONS OPEN
Parti Pribumi Bersatu Malaysia (Bersatu) deputy president Mukhriz Mahathir said he isn't sure how serious his father is about being receptive to making a comeback as the next prime minister.
When asked if Dr Mahathir Mohamad was joking or being serious about the premiership, Mukhriz simply said he has no idea.
"I don't know; you tell me. Looking at the media reports on that conflicting headline, I don't know which one to believe.
"Some of you guys said he has said no, some said he has said maybe, and some said (he had said) yes.
"I am confused with the reporters," he said at the sidelines when met at Kuala Lumpur High Court today.
Mukhriz added he has yet to ask his father about the matter.
However, Bersatu hasn't decide on its own designated prime minister candidate, he said.
In a Facebook live session yesterday, Mahathir admitted he might be forced to consider becoming prime minister again, if Pakatan Harapan has such a plan for him in the coming general election.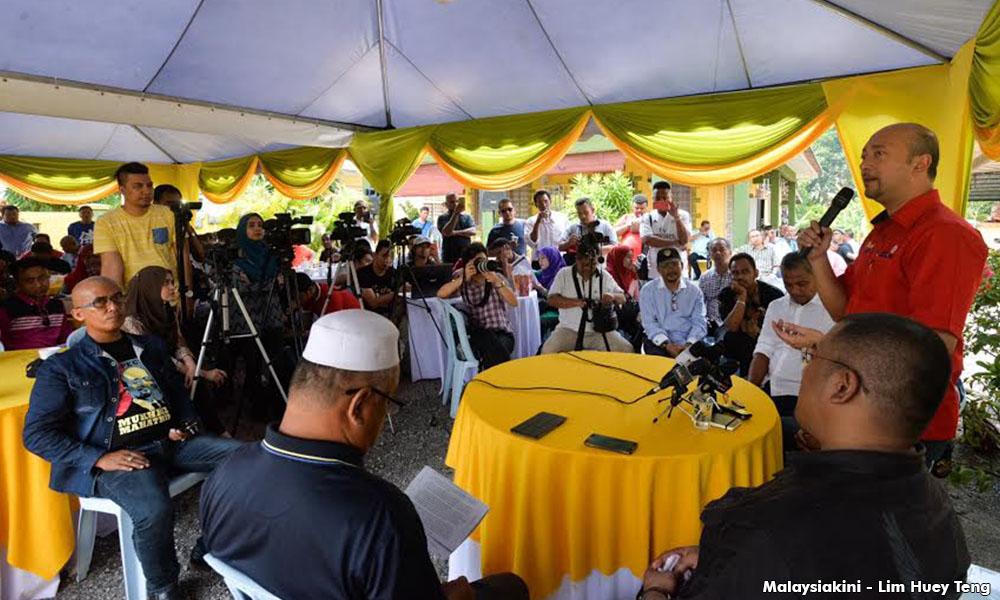 "I cannot ignore my friends in the Pakatan Harapan coalition. If they have such a plan and it is agreed upon, I may be forced to consider," said the former premier.
Harapan's choice of prime minister should they come to power has hit the spotlight, particularly since their former candidate jailed opposition leader Anwar Ibrahim has been disqualified due to his incarceration.
MKINI
.