MAHATHIR, AZIZAH, MUHYIDDIN, MAT SABU, GUAN ENG ORDER STOP TO AZMIN'S TWO-TIMING TALKS WITH PAS: WILL AZMIN, 'THE ADAM ROSLY BRANCH' OF THE PKR FAMILY NOW LEAD A REVOLT OVER TO PAS, UMNO-BN?
THE Pakatan Harapan (PH) presidential council said yesterday it will not cooperate with PAS and is ready to face three-cornered fights in the 14th general election.
PH chairman Dr Mahathir Mohamad said the decision was reached after an almost four-hour PH meeting.
"Pakatan Harapan will not cooperate with PAS in the 14th general election and is preparing its strategy for the possibility of three-cornered contests in GE14  ," said the statement signed by PH chairman Dr Mahathir, president Dr Wan Azizah Wan Ismail and deputy presidents, Muhyiddin Yassin, Mohamad Sabu and Lim Guan Eng.
A notable absentee from last night's meeting was Selangor Menteri Besar and PKR deputy president Mohamed Azmin Ali.
PKR had said it wanted to work with PAS in Selangor although the Islamist party ended political cooperation with PKR after its annual congress in Alor Star in May.
Despite being pressed several times, PAS Selangor also maintains that it wants to honour the voters' mandate to stay in the Selangor government despite breaking off from Pakatan Rakyat after the last elections.
Earlier, PKR president Dr Wan Azizah said she was open to working with PAS to topple Barisan Nasional.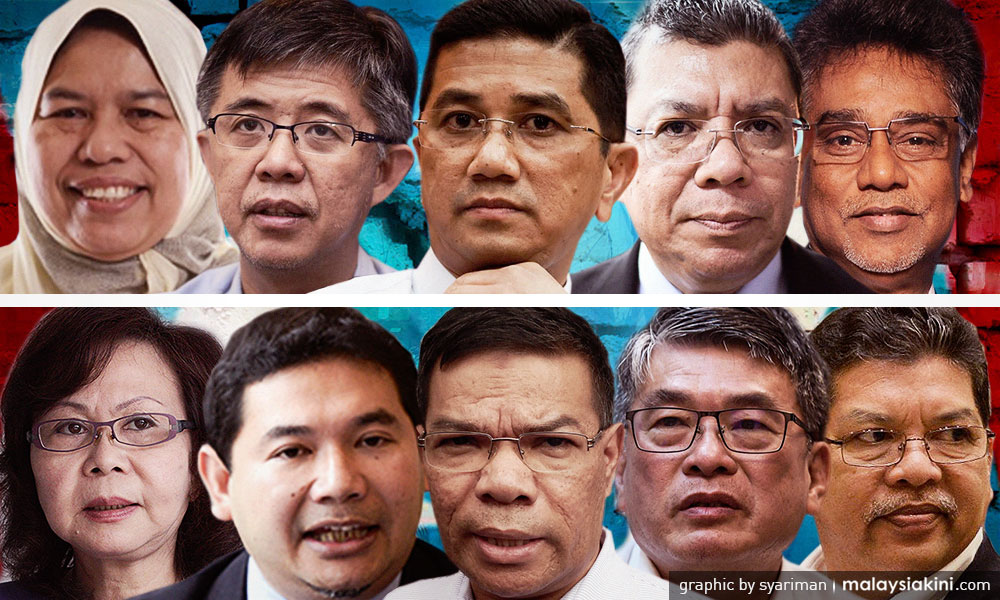 This prompted two-term Selayang MP and PKR treasurer William Leong to quit the party's political bureau in protest last week.
The problem did not end there as PKR vice-president Rafizi Ramli said on Sunday the party should hold a special congress to decide whether to cooperate with PAS.
Speaking to the media yesterday, Azmin said there was no need to hold a special congress on the PAS issue and asked Rafizi why he had exposed internal issues to the media.
THE MALAYSIAN INSIGHT
.