LIVES OF 1MDB WITNESSES AT STAKE, DRIVER OF EX-AG GANI PATAIL ALREADY SHOT AT, YET PAUL LOW & MACC WANTS LETTER FROM FBI BEFORE INVESTIGATING
The MACC has not received any information on the written declaration made by Federal Bureau of Investigation (FBI) special agent Robert Heuchling, pertaining to the US Department of Justice's  (DOJ) civil suit against 1MDB.
Minister in the Prime Minister's Department, Paul Low, said this in a parliamentary written reply on Nov 16, to R Sivarasa (PKR-Subang).
"MACC has not received any information from the FBI on the written declaration by Heuchling, an agent of FBI," Low said briefly.
Sivarasa had asked the prime minister of the MACC has opened new investigation papers into Heuchling's declaration, and if not yet, why.
In September, Reuters had reported that Heuchling, in a written declaration to the court, stated that individuals who had information on 1MDB were afraid to speak to US investigators out of fear for their safety as well as that of their relatives'.
US investigators say a total of USD4.5 billion was misappropriated from state-owned fund 1MDB by high-level officials and their associates, and the country's DOJ has initiated a series of civil suits in the last two years to try and recover funds allegedly stolen from 1MDB.
The fund is also the subject of money laundering probes in at least six countries. Prime Minister Najib Abdul Razak who set up 1MDB in 2009 and served as chairperson of its advisory board until last year has denied any wrongdoing.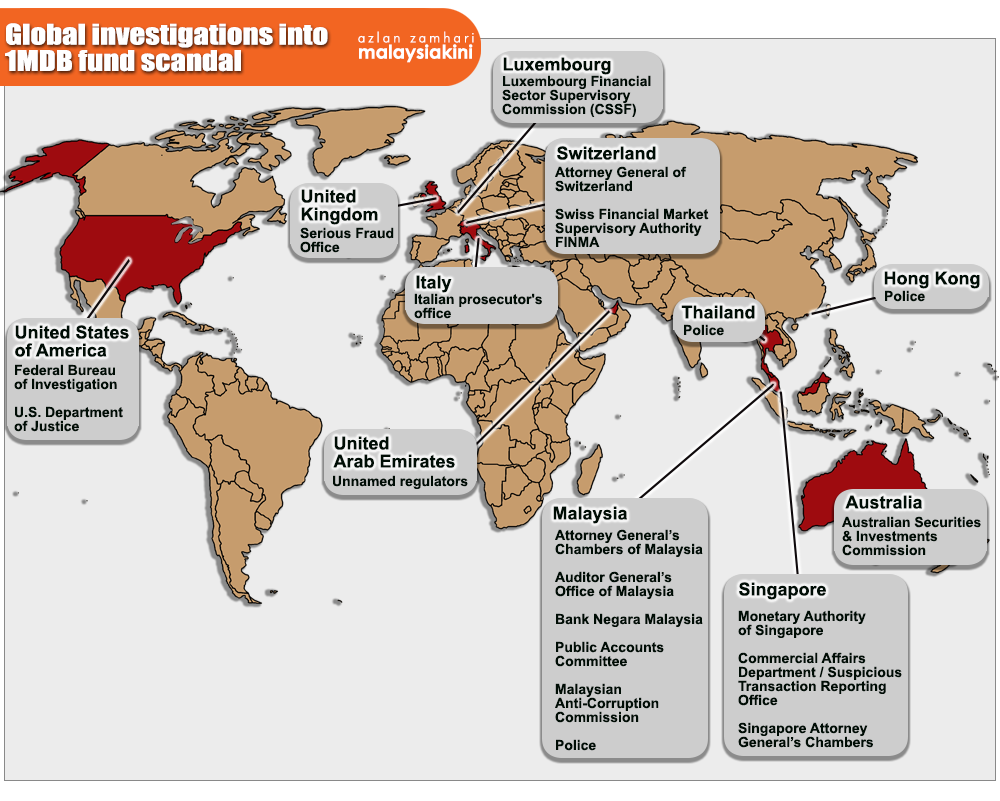 MKINI
.