KEDAH UMNO BUYS HUGE BLOCK OF TICKETS TO STOP MB AHMAD BASHAH FROM BEING BOOED? DON'T TEACH US HOW TO SUCK EGGS – KFA FIRES BACK AT TMJ
The Kedah Football Association (KFA) has struck back against critics over the ticket sales issue for the Malaysia Cup Finals tomorrow, saying they need not be taught how to administer, as they are an "old organisation."
Its honorary secretary Aminuddin Omar was quoted by Sinar Harian saying that the association, has, in fact, brought the Kedah football team to new heights that Kedahans can be proud of.
"There is no other team that can match ours, and I urge parties to not derail our team's focus and try to ruin the team.
"We are in the best 'track' possible. All Kedah supporters are rooting for the 'Lang Merah' (the state football team), and I think football fans from other states are also rooting for our team," he was quoted.
Kedah meets Johor in the Malaysia Cup finals at the Shah Alam stadium this Saturday, and the match has been plagued by ticketing issues, where hundreds of Kedah football fans have protested against not getting tickets for the match.
There have been allegations that the tickets have been bought out by Kedah Umno members, to ensure that state Menteri Besar Ahmad Bashah Md Hanipah is not booed.
Yesterday, Johor Crown Prince Tunku Ismail Sultan Ibrahim, who is also the Football Association of Malaysia (FAM) president, also slammed KFA and the Kedah state administration over the issue.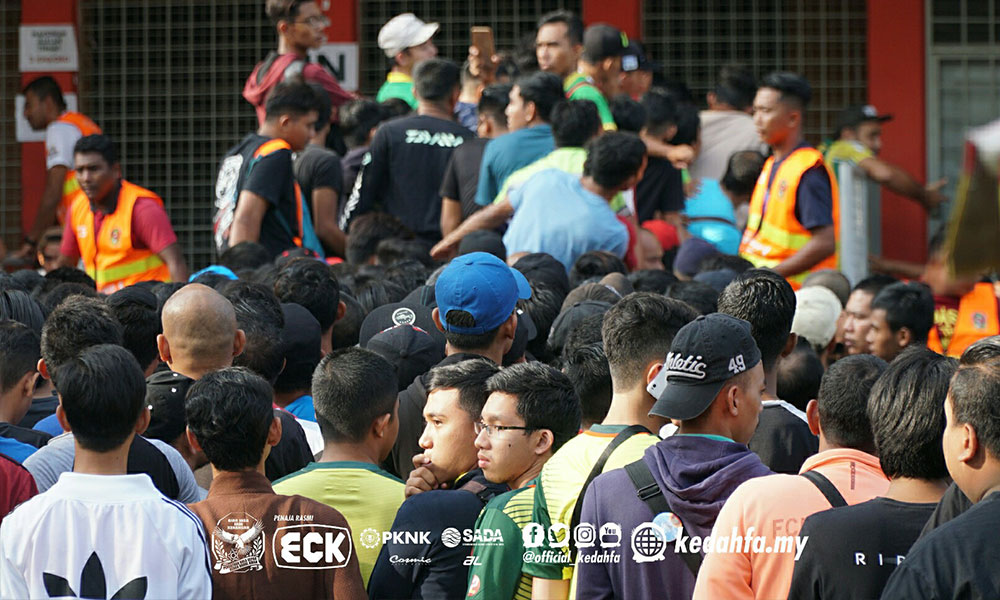 "This is what happens when you have a menteri besar who is not firm and who have subordinates who do nonsensical things to create tension between the two parties for their own political gain," Tunku Ismail had said in a statement posted on the Johor Southern Tigers Facebook page, adding that he had asked Football Malaysia LLP (FMLLP) to look into the possibility of printing extra tickets for Kedah fans who were "wronged by certain parties".
KFA had denied hoarding tickets for the match and said the sales were done in a transparent manner.
Aminuddin, who is also Kedah youth and sports exco, told the Malay daily that they have improved the ticket sales system for final matches in the past three years, but there always seem to be parties unhappy with the arrangement.
"The Kedah team has made it to the Malaysian Cup Finals for the last three consecutive years, and we are carrying out improvement measures from time to time.
"In the future, maybe the government has to build a 100,000-seater stadium to appease all parties."
– M'kini
.