'JONG-NAM MET U.S. SPY IN LANGKAWI 4 DAYS BEFORE 'VX NERVE GAS' MURDER: NAJIB TRYING TO PLEASE TRUMP AGAIN? M'SIAN INVESTIGATORS LEAK NEWS TO JAPAN MEDIA IN BID TO TAR JONG-UN?
The estranged half-brother of North Korean dictator Kim Jong Un reportedly met with a suspected US intelligence agent in Malaysia four days before he died, according to a Japanese newspaper.
Malaysian investigators believe the meeting was the reason behind Pyongyang's assassination of Kim Jong Nam.
He arrived in Malaysia two days earlier on February 6 from Macau, where he had been living in exile with his family.
Hotel security cameras show Kim meeting a middle-aged Korean-American man with US citizenship the day after he arrived in Langkawi.
Kim Jong Nam's alleged assassination (Image: Supplied)
He had a two-hour meeting with the man, who is based in Bangkok, in a hotel suite, according to the Asahi Shimbun.
The man and Kim had previously met in Malaysia on several occasions.
Malaysian authorities had been tracking the man every time he entered Malaysia, believing he may have had links to a US intelligence agency.
Kim Jong Nam, the estranged half-brother of North Korean dictator Kim Jong Un (Image: AFP)
Kim returned to Kuala Lumpur on February 12 and was poisoned the following day at Kuala Lumpur International Airport by two women, who still maintain they were led to believe they were pranking him for a reality television show.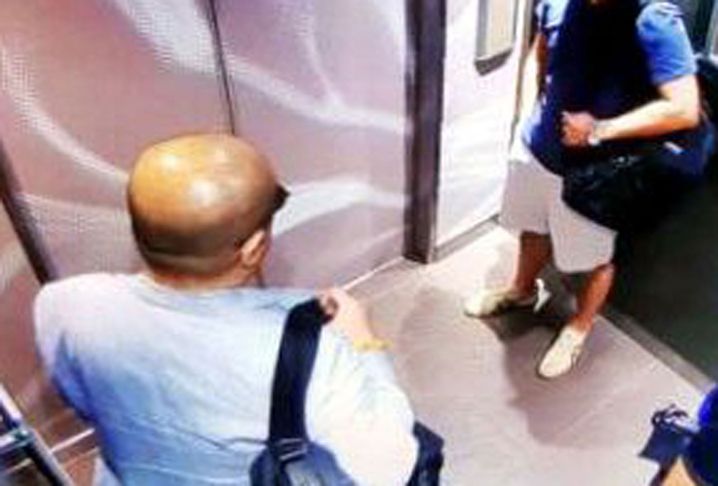 The US citizen left Malaysia on the day of Kim's assassination.
Malaysian investigators believe North Korea's secret police had learned of Kim's activities in Malaysia and subsequently assassinated him.
– http://www.9news.com.au
.