JOHARI CAUGHT LYING: NAJIB'S BANDAR MALAYSIA GETS SPECIAL TREATMENT, WILL NOT BE AFFECTED BY LUXURY DEVELOPMENT FREEZE
The Bandar Malaysia project would not be among the development projects affected by the cabinet's moratorium on luxury developments in Kuala Lumpur, said the city's mayor Mohd Amin Nordin Abd Aziz.
He said although the Kuala Lumpur City Hall (DBKL) had yet to receive any application regarding the project, the freeze on approvals for condominiums, serviced apartments, offices, and shopping complexes priced at RM1 million and above is not a blanket ban.
"We haven't received any application from Bandar Malaysia, but no, because it is not a blanket (ban). On certain developments, it can be approved," he told Malaysiakini when met at DBKL's headquarters today.
However, he declined to disclose further details, and instead, told Malaysiakini to wait for cabinet ministers to comment.
Earlier, it was reported that the cabinet had ordered DBKL to stop considering or approving the development of shopping complexes, offices, serviced apartments, and luxury condominiums priced over RM1 million in the city, effective Nov 1.
Existing developments, meanwhile, must receive planning permissions by January 2018.
RELATED STORY: Johari: No U-turn on luxury property project freeze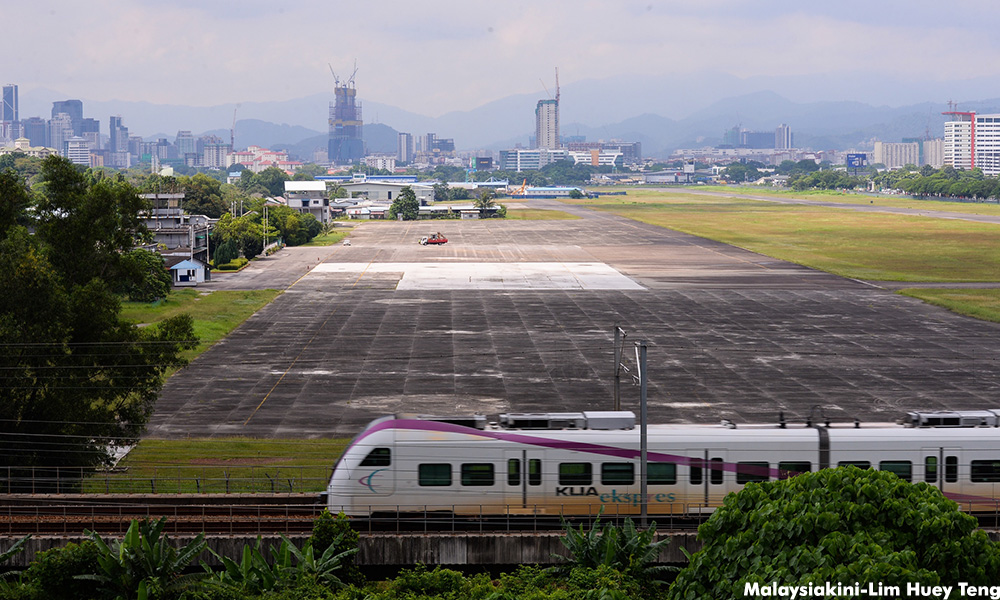 This is due to a glut of such properties, according to a Bank Negara report in June. The moratorium is to remain in place indefinitely until the market situation improves.
In the latest quarterly bulletin, Bank Negara warned that Malaysia – especially Johor, Klang Valley and Penang – was experiencing a high-end property glut with a large number of unsold properties or vacant commercial spaces.
The central bank warned that if the present trajectory were to continue, one in three offices in the Klang Valley alone would be vacant by 2021.
Upon advice from Bank Negara, the cabinet instructed Kuala Lumpur City Hall to stop approving high-end development projects.
However, there appear to be some conflicting comments from cabinet ministers which suggests that there will be some leeway.
Putrajaya has been struggling to appoint a master developer for Bandar Malaysia after the botched deal with the Iskandar Waterfront Holdings Sdn Bhd (IWH) and China Railway Engineering Corp (CREC) consortium.
Located at the former site of the Sungai Besi Air Force Base, the Bandar Malaysia project is formerly one of the developments under 1MDB alongside the ongoing Tun Razak Exchange (TRX) project nearby.
Prime Minister Najib Abdul Razak had envisioned it as a 194ha mixed development and transport hub, as well as a key part of the Digital Free Trade Zone.
– M'kini
.