JHO LOW'S YACHT SPOTTED IN CAIRNS AS AUSSIE POLICE START THEIR HUNT FOR ILLICIT 1MDB ASSETS STASH
If they haven't already, Australian Federal Police looking for assets linked to Malaysia's multi-billion-dollar 1MDB scandal will soon discover one big one has literally floated away.
Equanimity, the $165 million superyacht belonging to Jho Low who allegedly masterminded the pillaging of 1MDB, Malaysia's sovereign wealth fund, stopped into Cairns last March for an overhaul.
But the 91.5 metre yacht, and its gold-plated interior, left port in early April and yesterday was spotted off the Burmese island of Zadetkyi, close to the Thai border — but far from the AFP's prying eyes.
However, there is still plenty left in Australia for police to pore over, including a property portfolio on the Gold Coast worth at least $6m and a complex web of companies, both linked to bankers who allegedly helped Low launder the proceeds of the 1MDB heist.
The US Department of Justice, which has led the international pack, alleges more than $3.5 billion has been looted from 1MDB through a series of complex scams pulled off by Low, an associate of Malaysian Prime Minister Najib Razak, and others.
It is alleged that hundreds of millions of dollars flowed through a bank account Razak — given the pseudonym "Malaysian Official 1" in DoJ court documents — held at AmBank, a Malaysian associate of Australian banking giant ANZ.
Najib has consistently denied any wrongdoing and claims the money that flowed through his AmBank account was a gift from a Saudi prince.
The DoJ has frozen US assets allegedly connected to Jho Low including luxury property, modern art and the proceeds of the Hollywood hit Wolf of Wall Street.
It is a move that has enraged Low's family, including his father Larry Low, a former director of Australian companies including two ASX-listed mining juniors, Accent Resources and Dynasty Resources.
In a bid to unfreeze some of the assets, they have launched legal action in the Cayman Islands and threatened the same in New Zealand, where a family trust owns a Bombardier jet.
It is not clear whether the Low family trust, administered by Rothschild Trust NZ, owns any assets in Australia.
Rothschild Trust NZ directors Claire Cooke and Karen Marshall could not be reached at the Auckland offices of their law firm, Cone Marshall, yesterday.
As The Australian revealed on Monday, AFP officers are assisting international investigators probing the collapse as they hunt for proceeds of crime linked to the scandal.
On the Gold Coast, millions of dollars in property is owned by Singaporean banker Yeo Jiawei, who just before Christmas was sentenced to 30 months in jail in the former British colony after being convicted of witness tampering in a bid to cover up his dealings with Low.
Property records show that Yeo bought a $1.3m apartment in Broadbeach's Soul tower in November 2014.
Yeo's Australian property portfolio, valued by the Singaporean court at $6m, also reportedly includes commercial property nearby leased to restaurants and a doughnut shop.
In July 2015, Yeo also appointed an Australian agent to a company he controls, Connect Capital Global Investments, which is registered in tax haven the Seychelles, so that it could do business in Australia.
Documents filed with the corporate regulator show Connect was set up by Offshore Incorporations, the same firm used by Low to set up vehicles in the Seychelles connected to the 1MDB caper.
Connect's local agent, Pamela Pointon of Surfers Paradise firm Australian Taxation Accountants, could not be reached yesterday.
Investigators will want to know whether the company has any connection to the similarly named Connect Capital, which forms part of a web of companies linking Australia to the Bridge Global Absolute Return Fund, a mysterious Cayman Islands entity at the centre of one of the alleged 1MDB rip-offs.
The US DoJ alleges that Low began looting 1MDB in September 2009, soon after the fund was set up.
1MDB was supposed to invest $US1bn in a joint venture with PetroSaudi, an outfit at the time controlled by Saudi businessman Tarek Obaid and Prince Turki bin Abdullah bin Abdel Aziz, a son of the late Saudi King Abdullah. (The prince's lawyers have said he is not involved with the company).
It is alleged the money was instead diverted to a Swiss bank account held by Low's Seychelles company Good Star. Some $US20m was allegedly then deposited into Najib's AmBank account in 2011.
However, 1MDB's official version of events was that in 2012 it sold its investment in PetroSaudi to a company called Bridge Partners International Investment for promissory notes worth $US2.3bn, which it then tipped into Bridge Global Absolute Return Fund.
According to ASX notices and court documents, BGARF's directors were an Australian businessman, and Samuel Goh, a former insurance broker who in court in Singapore has admitted taking kickbacks and helping his former friend Yeo try to cover up his crimes (the Australian businessman could not be located).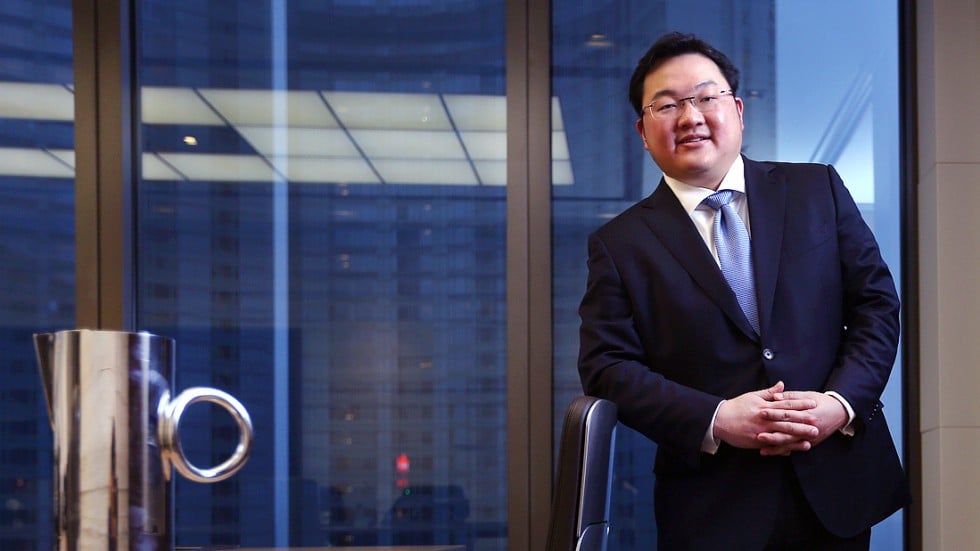 Goh is a big shareholder in Australian listed financial services operation Mejority Securities, owning 8.16 per cent of the company. Yeo is also a shareholder, holding a little over 2 per cent.
Mejority, formerly Bridge Global Capital Management, has told the market it is entitled to a fee of 0.35 per cent of BGARF's funds under management a year, thanks to a business it purchased from a mysterious British Virgins Island company allegedly linked with Goh, Sharriott Investments.
Mejority says the deal entitled it to the fee thanks to an agreement with another company with Bridge in its name, Bridge Global Asset Management.
This is where Connect Capital comes in. According to a prospectus filed by Mejority in 2014, it is sole owner of Bridge Global Asset Management.
In return for the income stream — which Mejority chairman Simon Lill said was now worthless, as all investments in BGARF have been redeemed — Mejority issued 12.5 million shares to people nominated by Sharriott.
These included another company linked to BGARF, Avestra Asset Management, which Mr Lill said received 8.1 million shares.
"Avestra then at a later stage transferred these holdings out to its respective shareholders," Mr Lill said. "We are not in a position to disclose their names, nor the names of the balance of the 12.5 million shares.
"I can say that there were about 10 or more names to whom they were distributed."
Goh was also a substantial shareholder in Avestra, holding 16.7 per cent of the company through Sharriott and UAE-registered Merrill Capital.
Avestra was last year shut down by the corporate regulator over its mismanagement of investment funds in Australia.
But not before it transferred $5.6m in cash and Malaysian stocks from one of its Australian funds to one of BGARF's sub-funds, Bridge Global CMC, according to evidence given to the Federal Court by the Australian Securities & Investments Commission.
Like Equanimity, the money is another asset that's floated out of the country before the AFP could take a look at it.
– http://www.theaustralian.com.au/
.