'MEANINGFUL SMILES' NAJIB HACKS INTO AZMIN'S PANDORA'S BOX: RED SHIRTS JAMAL TO EXPOSE 'UNUSUAL WEALTH' OF GOMBAK PKR YOUTH LEADER
Sungai Besar Umno division head Jamal Md Yunos has promised to expose the "unusual wealth" of yet another PKR Youth leader and report him to the MACC.
Jamal said Gombak PKR Youth branch leader Zainol Abidin Mohamed will receive the same treatment as Ampang PKR Youth chief Adam Rosly Abdullah.
In April, Adam Rosly was charged with allegedly providing the MACC with false statements and documents, following Jamal's claim that the 30-year-old businessman possessed extraordinary wealth.
"I am told they keep their ill-gotten gains abroad. I am warning Zainol, get ready. We are coming for you soon," Jamal told reporters in Ampang today.
Jamal said Zainol had assets in London, Singapore, Australia and Indonesia.
He also alleged that the person will remit his wealth back to Malaysia soon through money changers to fund the next election campaign.
Zainol told Malaysiakini later that he does not possess assets abroad and that he was broke. He said that his only vehicle he owned was a cheap motorcycle.
Jamal to challenge Azmin?
Meanwhile, Jamal vowed to "bury" Sekinchan assemblyperson Ng Suee Lim during the next general election.
Sekinchan is one of two state seats within the Sungai Besar parliamentary constituency.
"We have made detailed preparations for the next elections. My friends and I have a surprise… that will help us take back Sekinchan (for BN)," he said.
This was Jamal's response when asked to comment on Ng's comment that the former should contest in Sekinchan instead of Bukit Antarabangsa.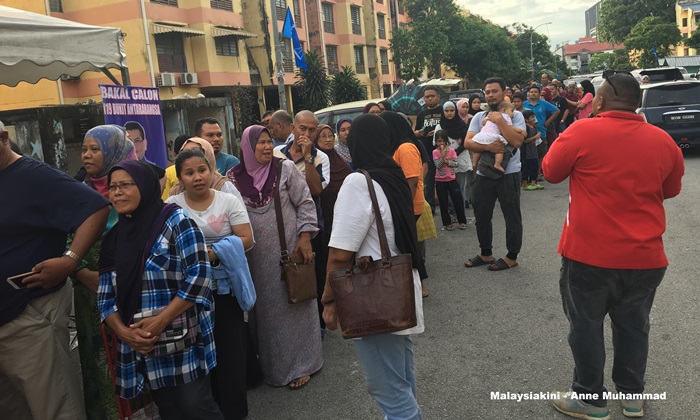 The state assemblyperson for Bukit Antarabangsa is Selangor Menteri Besar Mohamad Azmin Ali. Jamal has been claiming that BN would be fielding him for Bukit Antarabangsa.
Jamal told reporters that he needed an opponent that was "bigger" than Ng and hence the insistence on being fielded in Bukit Antarabangsa.
Although Jamal's candidacy is not confirmed, posters declaring him as BN's candidate has been seen in the vicinity.
Jamal was speaking to reporters at the sidelines of his discount fish and chicken market at the Datuk Ahmad Ghazali flats. The market attracted a huge crowd.
– M'kini
.