IT'S JOKERS LIKE ANNUAR MUSA WHO WILL SEAL NAJIB'S COFFIN: 'I WAS A WITNESS, MUHYIDDIN NEVER ONCE BROUGHT UP 1MDB' – UMNO INFO CHIEF INSISTS EX DPM NOT SACKED FOR QUESTIONING NAJIB ON 1MDB
The claim that former Umno deputy president Muhyiddin Yassin was sacked from the party after questioning Prime Minister Najib Abdul Razak about 1MDB is untrue, Umno information chief Annuar Musa said today.
On the contrary, he stressed that Muhyiddin, who is now Bersatu president, had never once raised 1MDB issues at Umno supreme council meetings, and had remained silent when the issue first blew up in 2015.
"There are people who say Muhyiddin (was fired) after questioning Najib in an Umno supreme council meeting – lies.
"I was a witness… throughout the meetings, Muhyiddin had never once brought up the issue of 1MDB, period.
"Only at the last second, when he was in crisis and after he had made his joke of a speech in Cheras, did he hold a meeting asking for justifications (about 1MDB). Even then, he acted like he was defending it," said Annuar, referring to the speech Muhyiddin made at a Cheras Umno division meeting questioning Najib's handling of 1MDB back in 2015.
Two days after giving the speech, Muhyiddin was dropped as deputy prime minister in a cabinet reshuffle. He was sacked from the party in June last year.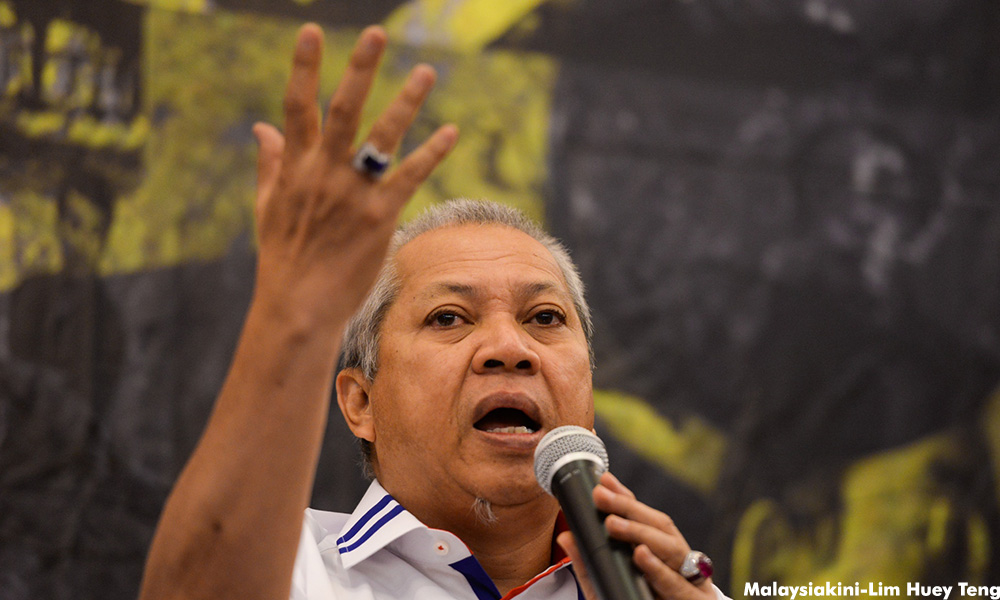 Annuar said this in response to a question posed to an Umno Online forum he hosted today, entitled "Umno – The party for the future," which was streamed on the party's YouTube channel.
Annuar further claimed that at the height of the scandal – when Najib was accused of receiving RM2.6 billion into his personal account – Muhyiddin did not question Najib about the matter and chose to remain silent.
"At the time, other supreme council members felt it was strange how the deputy president did not open his mouth.
"If the party president had allegedly done something wrong, and if the deputy president had a different view about it (he should have said something)," he added.
Annuar said he had even tried arranging a meeting with Muhyiddin to seek his version of events but the latter "made his Cheras speech" before the meeting could materialise.
All this pointed to how Muhyiddin wanted to topple Najib all along and had used the 1MDB issue as a ploy to do so, he added.
Najib has maintained that the RM2.6 billion was a political donation from the Saudi royal family and said he has returned most of it.
Attorney-general Apandi Ali has cleared the prime minister of any wrongdoing.
MKINI
.