IT'S CALLED STUPID NOT SEASONED POLITICS, BODOH! DRAW BATTLE LINES WITHOUT FURTHER LOSS OF TIME, AMANAH REVEALS HOW HARD HARAPAN TRIED TO COAX PAS BUT HADI & CO 'WANT TO SHOW THEY ARE SMART'
Pakatan Harapan has set a difficult, if not impossible, task for Amanah in this coming election – to defeat PAS in Kelantan and Terengganu.
Kelantan is a PAS stronghold which the party has held almost single-handedly since 1990.
Meanwhile in Terengganu, the Islamist party could have regained the state on its own in 2013 had it captured three more seats from Umno.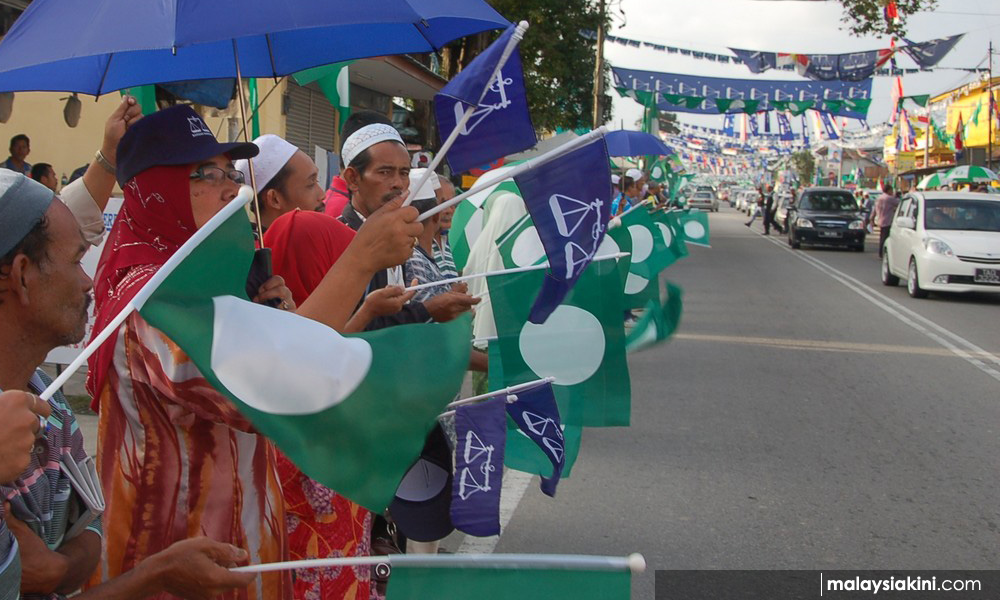 PAS is also one of, if not the largest, opposition parties in Malaysia while Amanah, whose leaders were purged from the Islamist party in 2015, has struggled to gain momentum.
"The odds are against us (Amanah), but we are the best party to mount a meaningful challenge against PAS," Amanah strategic director Dzulkefly Ahmad told Malaysiakini.
That Amanah is the most logical choice to spearhead Harapan's campaign in Kelantan and Terengganu was a sentiment shared by the party's coalition partners.
However, Amanah is in for a tough fight.
When PAS and Amanah locked horns in three-cornered fights with Umno last year at the Sungai Besar and Kuala Kangsar by-elections, it resulted in major victories for the ruling BN.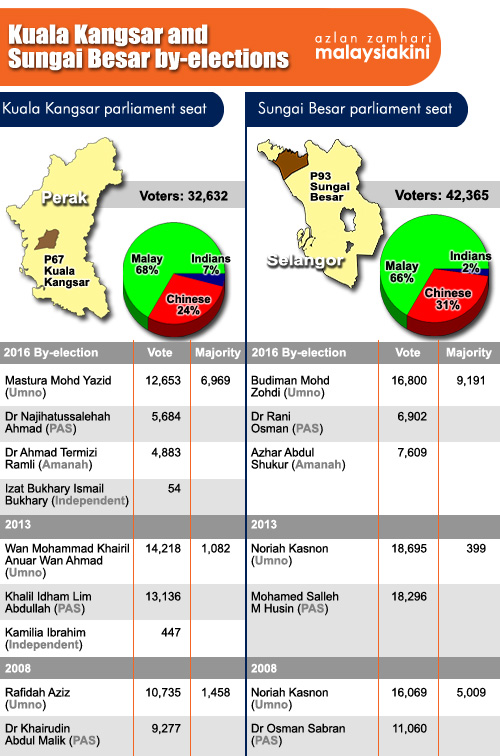 This situation looks set to repeat itself at the 14th general election, which has to be called by the middle of next year, with PAS determined to be on its own, a move observers say will split opposition votes, again to BN's advantage.
According to Dzulkefly, outcomes such as this is also a factor on why Amanah has been sent to wage war with PAS.
"This is to rattle them, to bring them to reality. This is to show that in a three-cornered fight, maybe Amanah won't win, but PAS won't win either, and the prospect of Umno winning is real," he said.
GE14, he said, could have a very different outcome if PAS was with the opposition.
"This election, it would have been a hands down (win for the opposition) had PAS been amicable to the entire opposition," he said.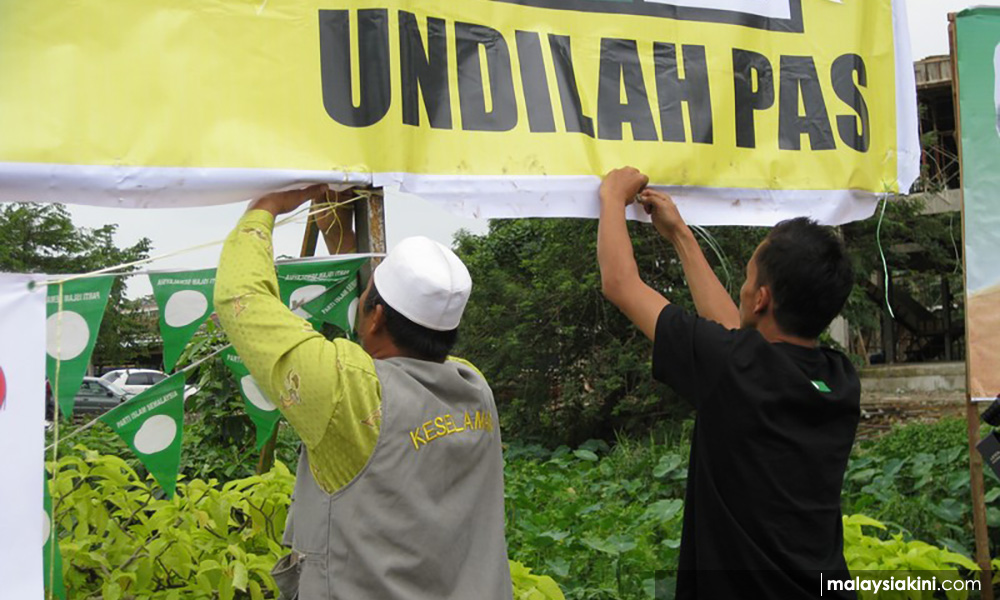 Dzulkefly claimed there was incentive for PAS to cooperate, as there was a possibility they might lose Kelantan to Umno.
"To me in our final analysis, they could lose Kelantan while regaining Terengganu (in a straight fight).
"We (Harapan) thought we could use this as a trump card and force them back to the negotiating table.
"But PAS wants to show that they're smart; they don't realise they've actually lost the plot," Dzulkefly said.
He said if PAS was truly smart, they could have worked out a deal to keep Amanah on the sidelines in the east coast.
Husam to lead K'tan campaign
Attempts by PKR deputy president Azmin Ali and those close to him to woo PAS, however, had been repeatedly spurned.
Harapan's leadership council has resolved earlier this week that there will be no electoral pact with PAS.
But Dzulkefly has not completely given up on the prospect of PAS coming together with the rest of the opposition, although he said this can't be done at the eleventh hour.
In the meantime, Amanah is determined to conquer the east coast for Harapan, and the party believes it has the right generals for the job.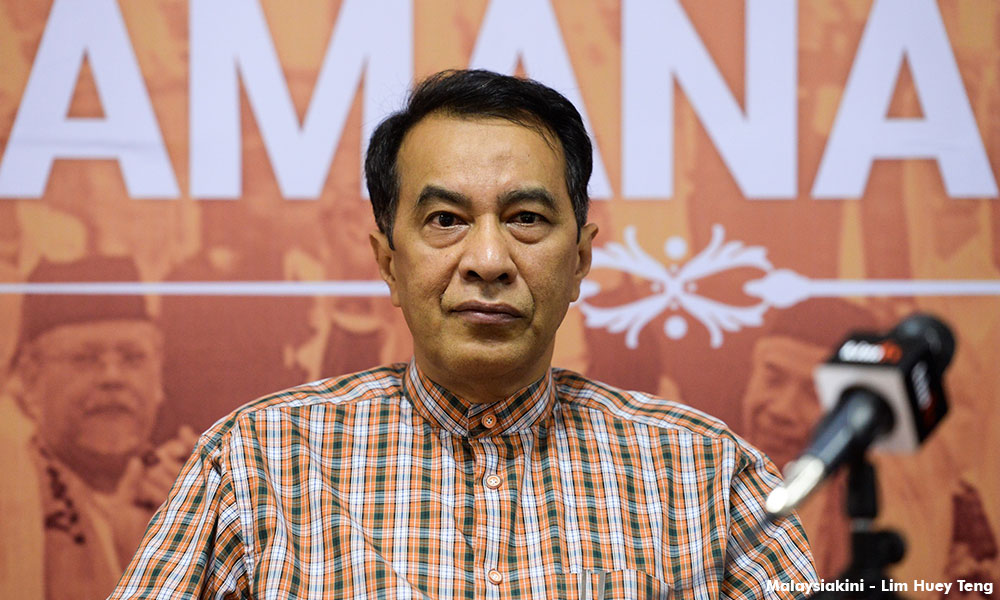 In Kelantan, the Harapan campaign will be led by Amanah vice-president Husam Musa (photo).
Husam was a protege of revered former Kelantan menteri besar, the late Nik Aziz Nik Mat – a fact Amanah can leverage on to win over the Kelantanese to their side.
Meanwhile in Terengganu, Kuala Terengganu MP Raja Kamarul Bahrin Shah Raja Ahmad – who is a member of the state royal family – will be taking charge.
Besides Kelantan and Terengganu, Harapan has also put Amanah in charge of Malacca.
Malaysiakini understands that Malacca, as well as Negeri Sembilan and Perak, were the last states for Harapan to decide on who to spearhead its campaign.
Sources said that in the spirit of dividing the states equally, it was decided that Bersatu would take Perak, PKR, Negeri Sembilan, and Amanah, Malacca.
Dzulkefly said Malacca Harapan chief Adli Zahari already has a good team on the ground to campaign for the coalition.
He declined to reveal how many seats Amanah wishes to contest in the state, but said it would be a significant number.
"Malacca has been neglected, so there is a lot of potential for an upset in the state in the next election," he said.
MKINI
.