ISN'T THE REAL FIGHT OVER WHO 92-YEAR-OLD MAHATHIR WILL PASS THE PM'S THRONE TO? BERSATU ADMITS PROPOSING DR M AS CHAIRMAN BUT DENIES 'MONOPOLISING' TOP LEADERSHIP
Parti Pribumi Bersatu Malaysia (Bersatu) has admitted proposing Dr Mahathir Mohamad as chairperson of Pakatan Harapan during the coalition's presidential council meeting last week.
Speaking to Malaysiakini, Bersatu strategist Rais Hussin Mohamed Ariff said the proposal was different from what was reported in the media, where it was mentioned that apart from Mahathir, Bersatu also wanted Muhyiddin Yassin to be named as president of Harapan.
"Our counter-proposal at the presidential council meeting was certainly different from what (DAP secretary-general) Lim (Guan Eng) is talking about.
"Yes, we did propose Mahathir as chairperson (but) if we stick to Bersatu's counter-proposal during the last meeting, there is no element of monopolising the top leadership," he told Malaysiakini.
Rais was commenting on Lim's remark yesterday that DAP would oppose Bersatu's plan to monopolise or take control of the coalition.
Commenting on this, Bersatu Youth chief Syed Saddiq Syed Abdul Rahman said he agreed with Lim, stressing that no party or individual should monopolise the top positions in Harapan.
"Instead, the focus should be on putting leaders, young and old, who will be able to steer the way for us to win the election," he told Malaysiakini.
Syed Saddiq also confirmed that Bersatu had only proposed Mahathir as chairperson of Harapan.
"I can definitely mention that the current compromise model is definitely not there. It's not as what was leaked and what Lim said.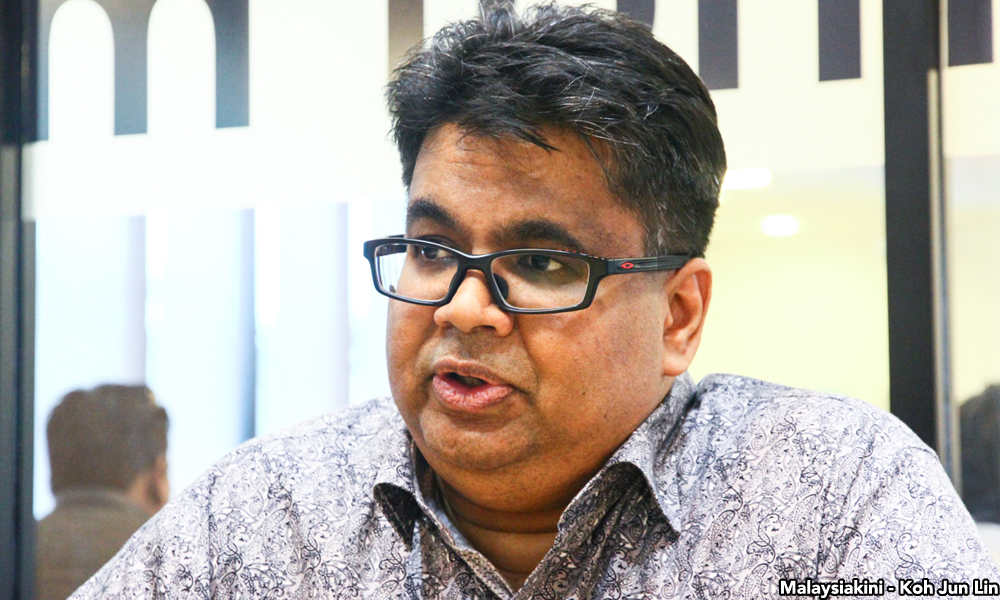 "That's why I said I agree with Lim that no particular party or individual should monopolise Harapan," he added.
Syed Saddiq believes that the outcome of the discussions regarding the positions in Harapan would ultimately be something "very exciting" for the rakyat.
"It will be a combination and the combination will be in the interest of the rakyat, one way or another.
"Because despite the fact that we are going through some of these differences at the beginning, in the end, we will all remain resolved and united to defeat Umno/BN and to restore the will of the people to the people," he added.
Citing United Kingdom's Labour Party under Jeremy Corbyn, which saw leaders calling for his resignation even after Parliament was dissolved, but were united a few weeks before the snap election, Syed Saddiq pointed out how issues of unity can, therefore, be resolved in "one or two days".
"Top leaders sit down, agree and it can be resolved then and there.
"But issues that plagued BN – institutional failures, corruption, abuse of power – these are structural issues which take years, if not decades, to resolve. We are definitely at a winning edge than BN," he added.
Sources present at the meeting last Friday told Malaysiakini that Muhyiddin had agreed to a counter-proposal from other parties for PKR president Dr Wan Azizah Wan Ismail to be Harapan president.
However, PKR was reportedly unable to agree to the proposal as it had to refer the matter to Anwar Ibrahim.
– M'kini
.