'ISLAMOPHOBIC' TRUMP TAKES NOTE OF NAJIB'S MISDEEDS: M'SIAN MUSLIMS IMPOSING ON HOW PEOPLE OF OTHER FAITHS LIVE THEIR LIVES
The Muslim majority in Malaysia are "increasingly imposing restrictive views and norms" on minorities, impacting freedom of religion, said a United States government report.
The United States Commission on International Religious Freedom (USCIRF) 2017 said there is a "heightened fear" of the government's pro-Malay Muslim policies and its effect on the daily lives of minorities.
It said this in the report ranking Malaysia on Tier 2, alongside Afghanistan, Bahrain, Cuba, Egypt, Indonesia, Iraq, Khazakhstan, Laos and Turkey.
"Majority Malay Muslims increasingly impose restrictive views and norms upon ethnic and religious minorities that not only impact these groups' ability to practice their faith freely, but also constrain their everyday lives.
"Religious and ethnic minorities have expressed growing concerns about the government's pro-Malay Muslim policies and subsequent limitations on their right to practice their beliefs freely.
"These fears are heightened by reports of religious leaders being harassed or even kidnapped," it said.
It was referring to the abduction of pastor Raymond Koh, who remains missing after being taken by masked men while driving on a busy highway in Petaling Jaya in February 2017.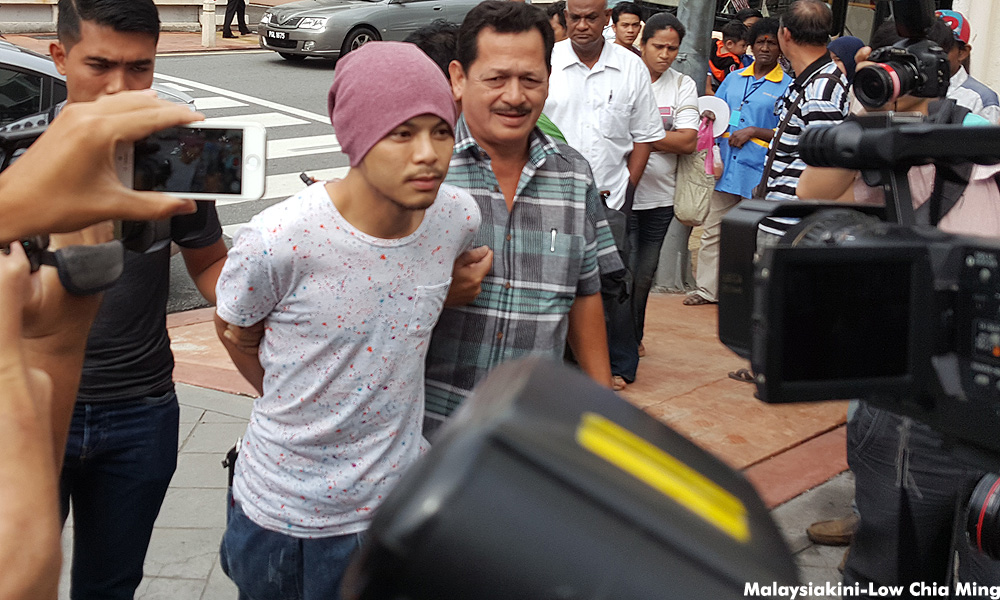 The report also cited restrictions on the word "Allah" by non-Muslims, the unilateral conversions of children by converting Muslim parents and the arrest of rapper Namewee (photo) for allegedly insulting Islam in a music video, as examples of infringements on minorities.
"Malaysians generally are free to worship, but minorities often experience discrimination related to their faith, and some have difficulties accessing religious materials, such as Bibles, and obtaining government permission to build houses of worship," it said.
Not all Muslims are favoured, either, it noted, with the government over time recognising only Sunni Muslims.
"Over time, BN has implemented policies and practices that prefer or otherwise distinguish for special treatment," it said.
Exploitation of religion, ethnicity
The report also noted the exploitation of religion and ethnicity by conservatives, including the conflation of ethnicity and religion, which it said has "intensified during the last decade".
It cited examples of the use of religion and ethnicity in political rhetoric, plus the co-operation between Umno and PAS to introduce amendments to the Syariah Courts (Criminal Jurisdiction) Act or Act 355.
"In 2016, political forces continued to exploit religion and ethnicity, appealing to an increasingly conservative and nationalist interpretation of Islam," it said.
As such, the USCIRF recommended the US government do the following:
Pursue human rights and freedom of religion and belief consistently and publicly in every avenue in US-Malaysia relations, including in trade and military discussions;
Press Malaysia to ensure laws conform with human rights standards, including in the use of the word "Allah";
Encourage Malaysia to ratify conventions against discrimination and for the protection of refugees;
Urge the Malaysian government to repeal or amend laws which allow persecution of individuals;
Urge an end to arrests and rehabilitation of those deemed "deviant" to Islam; and
Encourage Malaysia to establish independent institutions, including the judiciary and the Attorney-General's Chambers, to ensure freedom of religion for all.
– M'kini
.