INSTEAD OF ORDERING T'GANU POLICE CHIEF TO EXPLAIN HIS RACIST REMARK, IGP SAYS 'I'M EXTREMELY HAPPY WITH HIS PERFORMANCE'
Inspector-general of police Mohamad Fuzi Harun believes that Terengganu police chief Aidi Ismail did not have the intention to make a racial remark when the latter said that Terengganu is gangsterism-free due to Malays being the majority.
"It just happens that the majority of the population in Terengganu, 95 to 97 percent are Malays.
"I don't think he had the intention, not that I'm defending him, I didn't get the actual thing that he told the press for the last two days.
"(But) knowing Aidi (photo), he didn't mean any racial remark on that issue," Fuzi told a press conference at the Special Action Unit (UTK) training centre in Cheras today.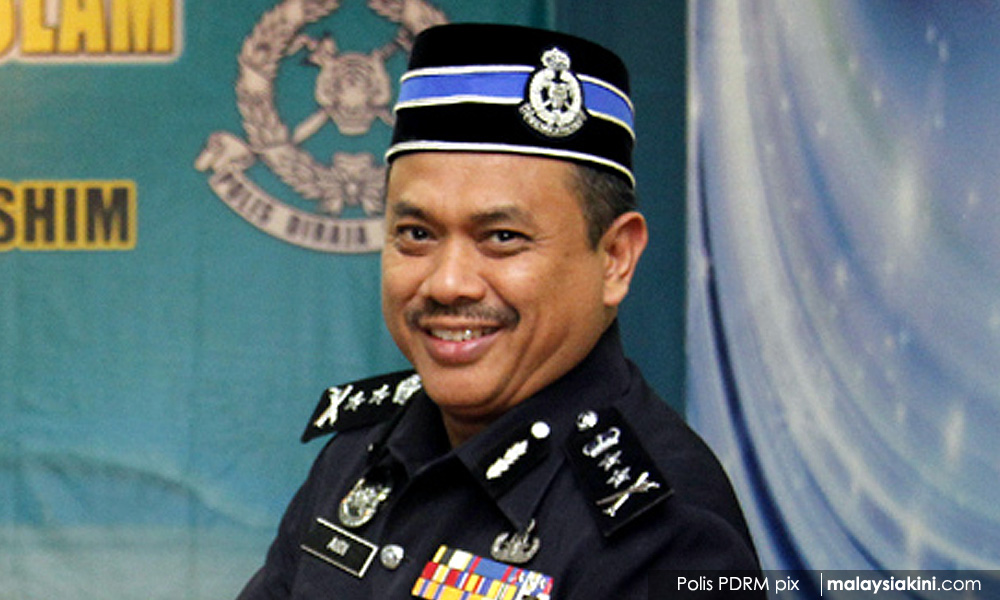 Fuzi added that it was also a coincidence how gangsterism in Terengganu was indeed under control.
"I'm extremely happy with what (steps) they have taken there," he added.
Aidi on Thursday revealed that there were "no records" of gangsterism in Terengganu.
According to Bernama, he attributed this to the fact that Malays form the majority in the state.
"In Terengganu, 97 percent of the population are Malays and they still respect older people in their villages. They respect the village chief, imam and bilal.
"Such way of life is an advantage that can prevent gangsterism-related crimes," Aidi had said.
Penang Deputy Chief Minister II P Ramasamy had since demanded an apology from Aidi over his remarks.
– M'kini
.