IF THE PRICE FOR TOPPLING NAJIB'S REPRESSIVE REGIME IS JAIL, SO BE IT : IN SURPRISE MOVE, TIAN CHUA WITHDRAWS APPEAL, ACCEPTS JAIL TERM
In a surprising move, PKR vice-president Tian Chua has withdrawn his appeal in the charge brought against him for refusing to comply with a police order to leave the restricted Police Training Centre (Pulapol) in 2012.
This happened in his final appeal in front of a three-member bench led by Justice Mohtarudin Baki.
He discharged his counsel N Surendran, and personally addressed the appellate court by reading out a strongly worded speech.
In the speech, he described his conviction by Session Courts as absurd, as he was charged with trespassing into a place that he had been brought to by force after participating in the Bersih 3 rally in 2012.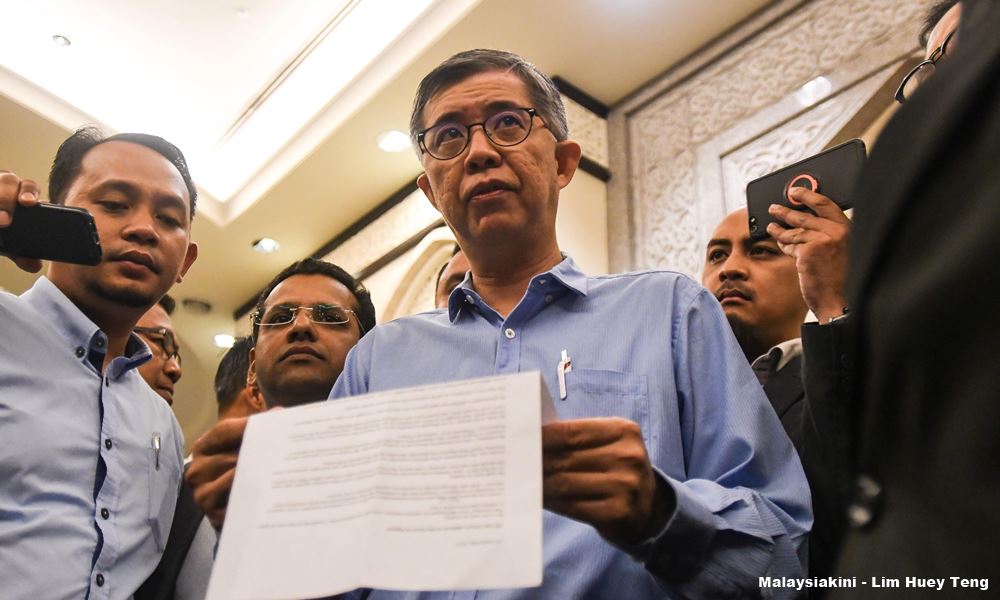 "My lords, in my opinion, it is an absurdity to penalise me for my being in the compound of Pulapol, in a situation which I was brought in by force and against my will.
"My participation in Bersih had been part of a very long journey of struggle for a fairer and better Malaysia.
"If the price for changing this repressive and corrupt system is to go to prison, I shall say I am more than ready to accept," he said from the dock.
The court was supposed to hear the submission by both parties today, but accepted his withdrawal, and maintained the one-month jail sentence effective today.
Tian Chua was seen smiling as the judge delivered his sentence.
– M'kini
.