'IF NAJIB WAS HERE TONIGHT, HE WOULD SH** IN HIS PANTS': MAHATHIR FEVER BLAZES ACROSS KELANTAN, GIGANTIC CROWD ATTENDS PAKATAN'S RALLY
Pakatan Harapan's roadshow in the PAS-stronghold of Kelantan last night saw a strong turnout which even impressed the coalition's chairperson Dr Mahathir Mohamad.
Addressing the 8,000-strong crowd in Bachok, he said Prime Minister Najib Abdul Razak would not sleep soundly if he saw the reaction Harapan received in the state.
"I am of the opinion that the crowd tonight is the largest since Harapan started its roadshow.
"Looking at the large number of people present at this Harapan ceramah, I thought of Najib.
"If he (Najib) was here tonight, he would have soiled himself. I think he wouldn't even be able to stand. Najib would be afraid," said Mahathir, who is also Bersatu chairperson.
Also present were PKR president Wan Azizah Wan Ismail, Bersatu president Muhyiddin Yassin, Amanah president Mohamed Sabu and other state leaders.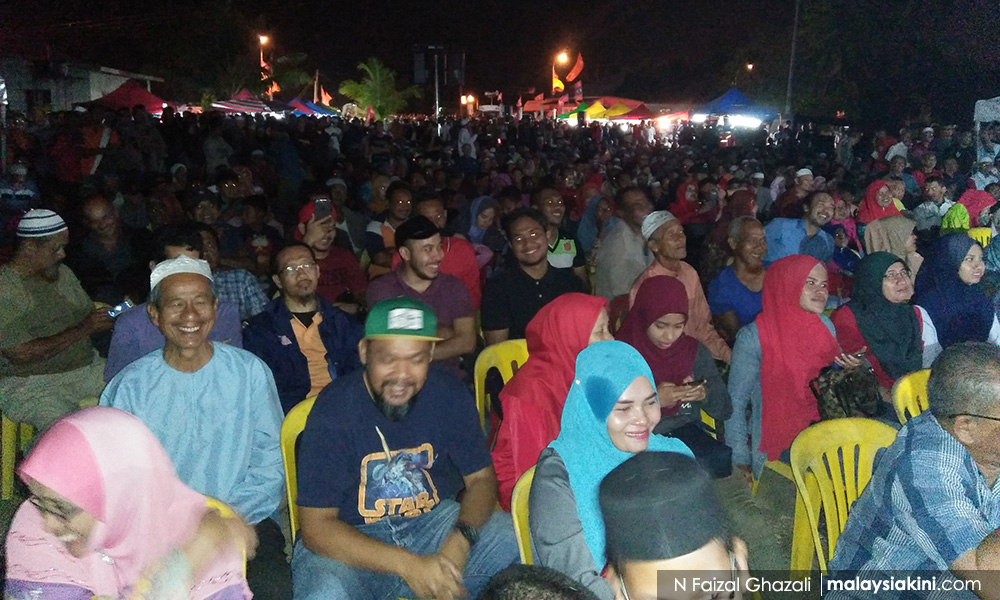 In his speech, Mahathir also warned that the ruling coalition would employ various methods to cling on to power.
He said one such measure was through the redelineation process where more borders were being drawn according to race.
"Najib believes that Malays will support BN, by giving money, they think they would get votes.
"That is not right. We take the money, but we vote for Harapan."
Mahathir also conceded that it was not easy for him, as a former BN strongman, to join forces with the opposition.
"It was not easy, I never dreamt that I would sit beside Mat Sabu. Last time I threw him to (Kamunting detention centre in) Taiping.
"Now I sit beside him and we exchange whispers. This is strange but the country needs us to do the extraordinary," he said.
Kelantan has been ruled by PAS uninterrupted since 1990.
However, PAS will not ally itself with Harapan component parties in the upcoming general election and has decided to form its own coalition called Gagasan Sejahtera.
The Islamist party has also forged a closer relationship with Umno and BN.
– https://www.malaysiakini.com
.